Last Updated: February 19, 2021

Fiverr has a bad reputation for carrying cheap garbage gigs, especially if you look at the gigs I've mentioned below.
The biggest reason why there are some worthless gigs is the $5 mindset of buyers as well.
So a common question I get asked is whether buying services from Fiverr is worth it and is Fiverr legit?
Don't get me wrong – Fiverr is still the best place for both beginners and experts to start freelancing or find professional sellers.
Even though I started with Fiverr at the beginning of my online journey and still do a few orders in my free time.
In fact, I earned $689 on Fiverr: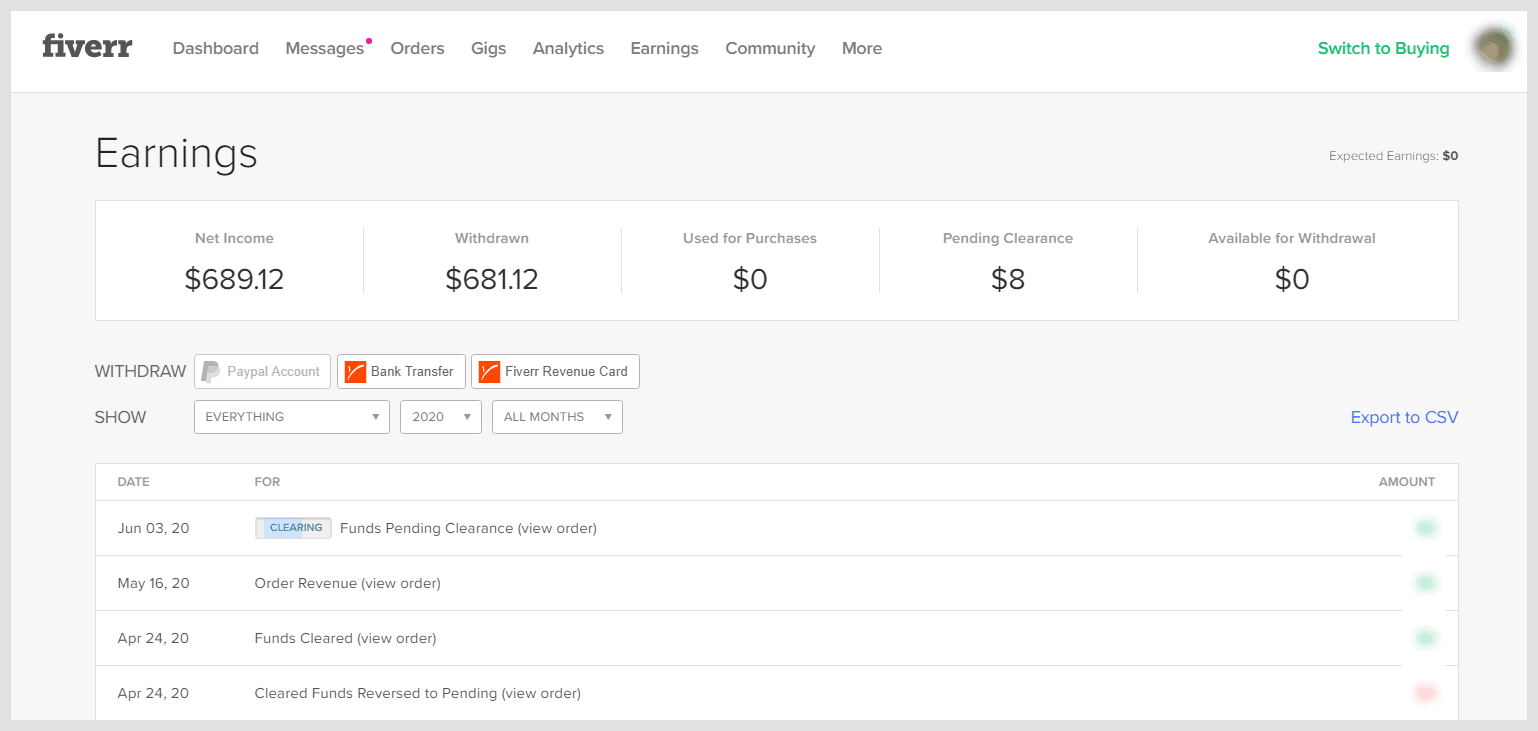 But there are few things you should keep in mind before using Fiverr whether you're a buyer or seller.
Here's what you need to know about Fiverr:
Let's dive right in.
Is Fiverr Legit?
In short, Fiverr is definitely a legit and trustworthy freelancing platform for both buyers and sellers. This platform works as a middleman between the buyer and seller to protect the payment and work of both sides. There are some scammers as well, but to be safe you've to deal and make the transactions inside Fiverr.
It's been in business since 2010 and it has more than 2.1 million active buyers and 830,000 sellers from over 160 countries across the globe.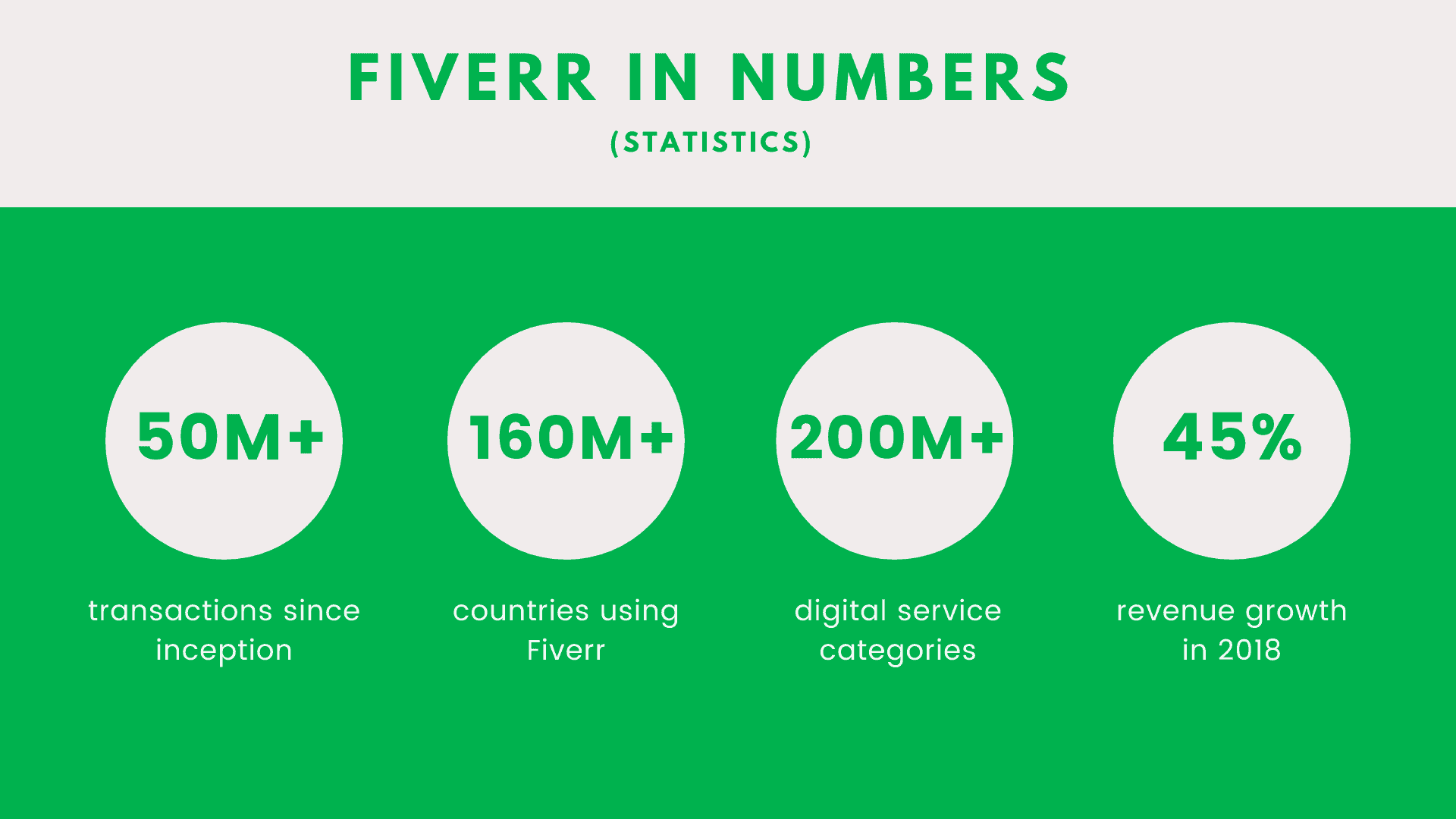 With these statistics, we must be confident that Fiverr itself is a legitimate platform.
And if it isn't then why millions of buyers are spending money on seller's services and why those sellers (including me) are spending their precious time working for clients.
Although it's a legit website that doesn't mean you're entirely safe from scams. (more on that later)
Fiverr Review: My Experience on Fiverr
As I said many times on this blog that before launching this website (Ecomsay) I used to be a freelancer and I started with Fiverr.
At that time, I was doing freelancing just to cover my blog expenses such as the cost of hosting, keyword research tools like KWFinder and SEMrush, and other tools as well.
I earned $689 as a seller on Fiverr and hired some other sellers for my projects as well, not with this account because I use it just for selling.
I can say with confidence that it's a completely legit platform but to be safe you've to follow Fiverr's Terms of Service and all the other information you're going to learn in this article.
Is Fiverr Safe?
Fiverr is very safe unless the transactions and communications are made within the platform. It holds the buyer payment as well as the seller's work to protect both sides. Also, all transactions are secure and encrypted because Fiverr complies with the highest security standards as a Level 1 PCI-DSS service provider.
Data Security & Privacy: Is Personal Data Safe on Fiverr?
Fiverr is secure and encrypted, all of your personal details are protected as long as you have a secure internet connection. It complies with the European Union's General Data Protection Regulation (GDPR), which is the world's most robust privacy and security law.
Any site compliance with this law means you've control over accessing or deleting your personal data stored on that website.
Since Fiverr complies GDPR, you can delete or access your personal details any time you want from this platform and your personal details are safe.
Can you get scammed on Fiverr?
Well, it depends on whether you give scammers a chance to scam you or not. Just like many other platforms, Fiverr also comes with a host of possible scams as well.
But with the tips I am going to share with you, you can avoid scams, and be safe on Fiverr.
Tips to Avoid Scams on Fiverr & Be Safe
The majority of the scams happen with buyers and sellers is because they don't know or pay attention to the red flags that might put them in a situation where they might be scammed.
Here are some tips that'll help you to avoid scams, identify the red flags, and find out non-legitimate sellers and buyers.
Tip For Buyers
1. Nevel deal outside Fiverr
One of the biggest reasons why most buyers get scammed is because they deal outside the platform just to avoid the Fiverr commission. Fiverr clearly mentioned that any payments outside of their platform are not guaranteed.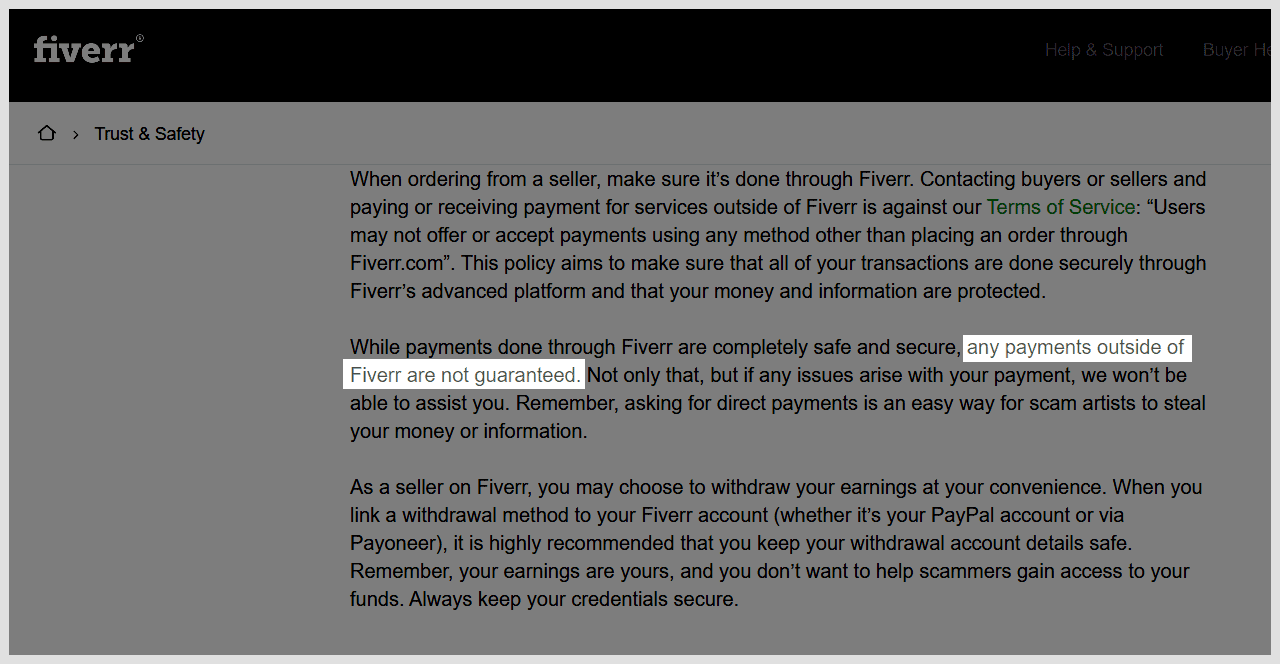 So never deal outside the platform especially if you didn't work with the seller before and if any seller forces you to deal outside then it means you are probably looking at a scam.
2. Review the order within 3 days of delivery
If you placed an order but you're not responding to the seller messages, chances are some sellers might try to trick you and deliver your order without actually finishing it.
After 3 days, the order will be marked as complete automatically and the seller will be get paid.
However, Fiverr has a grace period of 13 days after an order has been marked completed and during that period they can cancel your order for you.
To do that, you've to contact the Fiverr customer support team and request them to cancel the order for you because the delivered order isn't as described in the gig.
But the best practice is whenever you order a service, it's your responsibility to review the order within 3 days of delivery and check if it is as described in the seller service, and are you satisfied with it or not.
3. Avoid the worthless gigs that may hurt your business
There are some types of gigs on Fiverr that are just a waste of time and can even hurt your online business.
These gigs include unlimited website traffic, YouTube video views, etc. (more on this below).
Tips For Sellers
1. Nevel deal outside Fiverr
As we talked above, the buyer should never deal outside Fiverr but the same goes for the seller as well.
For sellers dealing outside the platform can be a big problem as compared to the buyers. The buyers might only lose their money but the seller might lose their account.
However, It doesn't mean that the buyer's account can't be banned since they're violating Fiverr terms of services but the buyer can create a new account in minutes.
While if the seller has good reviews and the gigs of the sellers are ranking then it will be hard for them to get orders quickly on a new account.
So if you're a seller, never deal outside Fiverr especially if you didn't work with the buyer before.
2. Be Transparent In Your Gig
As a seller, you've to be transparent about each and everything in your service and describe what buyers will get if they order your gig, especially in custom orders.
It'll help you if a buyer expects too much from your service that wasn't described in your gig.
By describing each and everything and then if anything goes wrong and the buyer wants to cancel the order, you can prove yourself right to the Fiverr customer support team and avoid the affect on your cancellation rate and get your payment as well.
It's very important for sellers because as I said Fiverr gives high priority to the buyer as compared to the seller.
For more safety tips, check out this infographic below from Fiverr:
Can You Cancel an Order on Fiverr?
Yes, you can cancel your Fiverr order whether you're buyer or seller but there must be a reason for cancellation. It should be any legitimate reason like the delivered service isn't as described in the gig by the seller or the buyer is requesting additional work that wasn't described in the gig.
There are two situations when it comes to ordering cancellation.
Both sellers and buyers agree to cancel the order – If both agree to cancel the order then you've to visit the resolution center from your order page. From there, select the reason and submit the order cancellation.
Seller agrees but the buyer isn't or buyer agree but the seller isn't – In this situation, if the buyer/seller doesn't agree to cancel the order but you have a legitimate reason then you've to contact Fiverr customer support team and they'll manually review the situation.
Related Topic: How To Cancel Order On Fiverr
Let me tell you one thing, Fiverr gives high priority to the buyer as compared to the seller so keep that in mind.
Types of Services You Should Avoid
As I said above, there are some gigs that you should avoid at all costs because you'll not just waste your money on the gigs I am going to share but chances are, those gigs might hurt your online business as well.
1. Off-Page SEO Gigs
If you are familiar with SEO, then you probably know there are two of the most important factors for search engine optimization (SEO).
On-page SEO
Off-page SEO
If you're looking for On-page, keyword research, technical SEO services on Fiverr then there's no problem with that because there are some good sellers for that.
However, if you're thinking of buying an off-page SEO service then it will hurt your website rankings in the long run.
Why?
Because most of these gigs are worthless and the backlinks you'll get will be spammy.
I don't want to dig deeper into that but I strongly recommend you avoid buying off-page SEO services because Google is smarter in identifying spammy backlinks.
2. Web Traffic & YouTube Views Gigs
Driving real traffic to your website, YouTube channel, or any of your online platforms isn't easy so some buyers just use Fiverr services and expect the real traffic.
But you know what – most of these driving web traffic and YouTube views gigs literally don't do anything.
However, the fake traffic will make you happy for some time. 😛
But why should you avoid traffic gigs?
The reason is, the traffic you'll get on your website, YouTube channel, or something else is driven mostly from fake traffic tools.
Those tools will send thousands of fake/bot traffic to your website/Youtube channel and you'll see the traffic in numbers but the truth is no one will actually be using your website or watching your YouTube channel.
Even though they (gig sellers) are claiming that they drive real people to you.
3. Shoutouts & Promotion Gigs
Never buy shoutouts or promotions gigs because most of the accounts on which you're going to get the shout out will have very low engagements.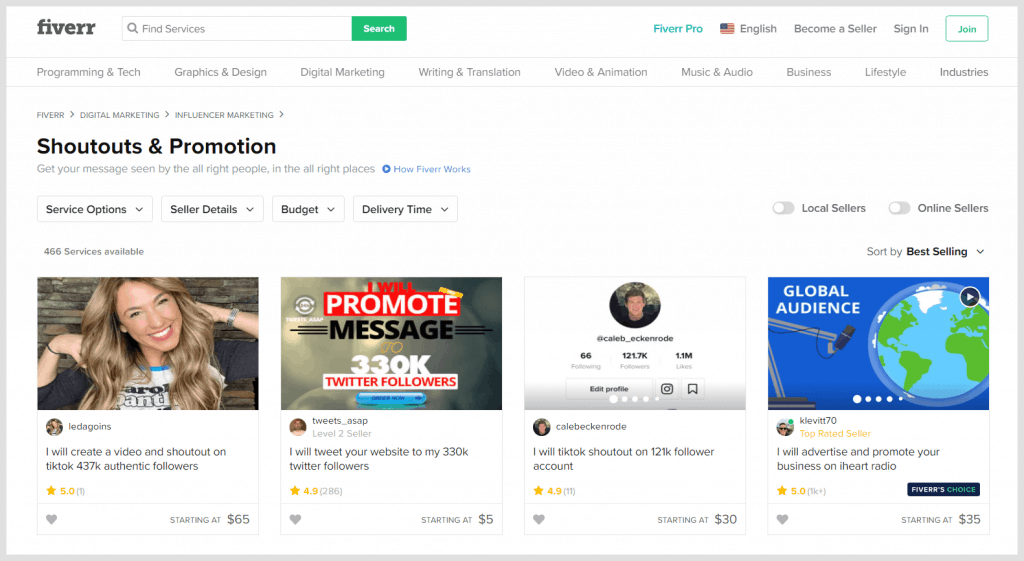 However, there are very few legit shouts out gigs that are worth buying but most of them are worthless because they might have millions of followers but their posts get only a couple of likes and comments.
So avoid shoutouts and promotions gigs or do proper research of the page on which you were going to get the shout out before ordering.
These are some of the main service categories you should avoid. However, if you've any other worthless gigs service category suggestions let me know in the comments.
Are Fiverr Reviews Real?
Most of the reviews on Fiverr are real because it can only be given by the buyer or seller who actually did the deal. However, there can be some fake reviews as well but those are especially on new seller accounts with a few positive reviews.
These fake Fiverr reviews are either ordered from someone on Facebook groups or the seller creates an account as a buyer and then gives 5-star reviews to him/her seller account to gain the buyer's trust.
To identify such sellers or find the best sellers for your projects, here are some tips you need to know.
Tips To Find The Best Legitimate Sellers On Fiverr
One of the best ways to get the best seller possible to hire for your projects is to do the following things:
Check the reviews and read what people are saying about the seller's service. Always hire a seller with at least more than 4-star ratings.
Read the gig description carefully to know what you'll get if you order the service.
Read the FAQ section so you don't have any doubts about the service.
Before reading the description, FAQs section, services, and all that you must check reviews first and if the reviews of the seller are good then pay attention to the rest.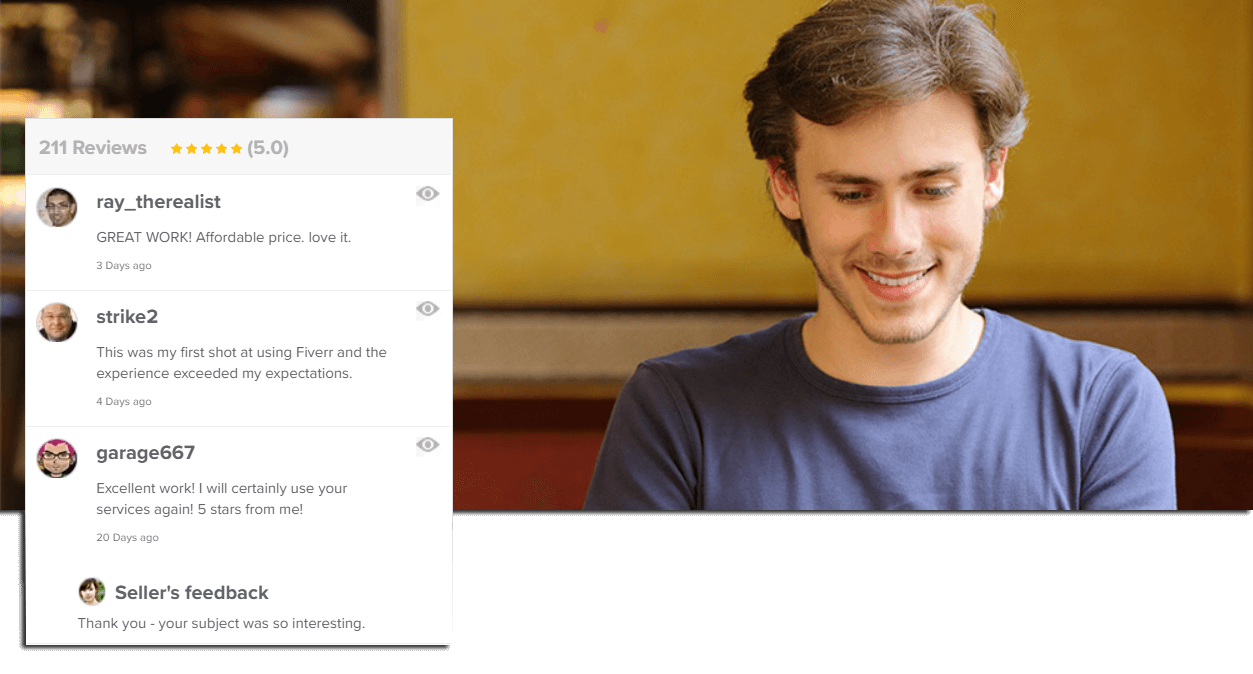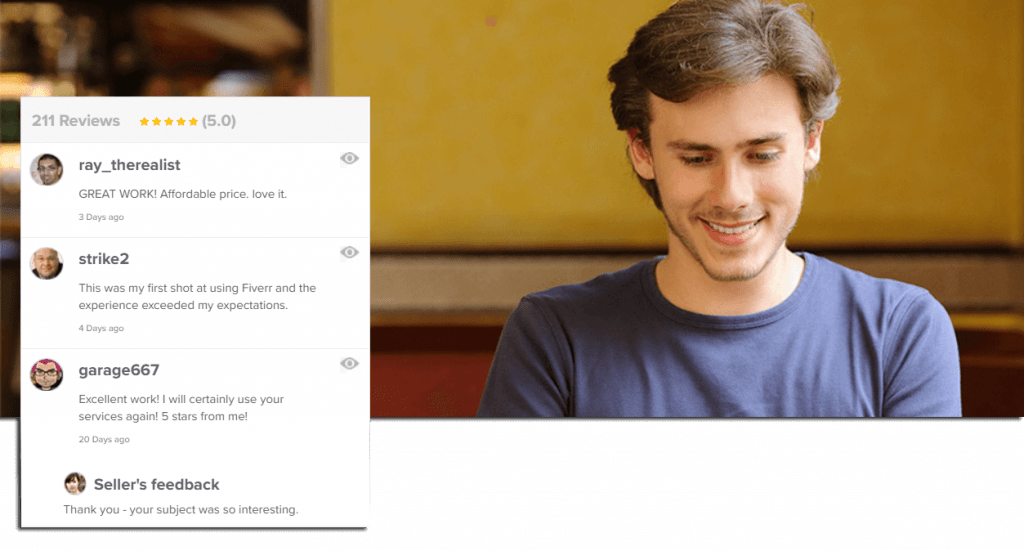 Also, always contact the seller first before placing an order and negotiate about your project so the seller can understand exactly what you're looking for and can deliver the best service possible.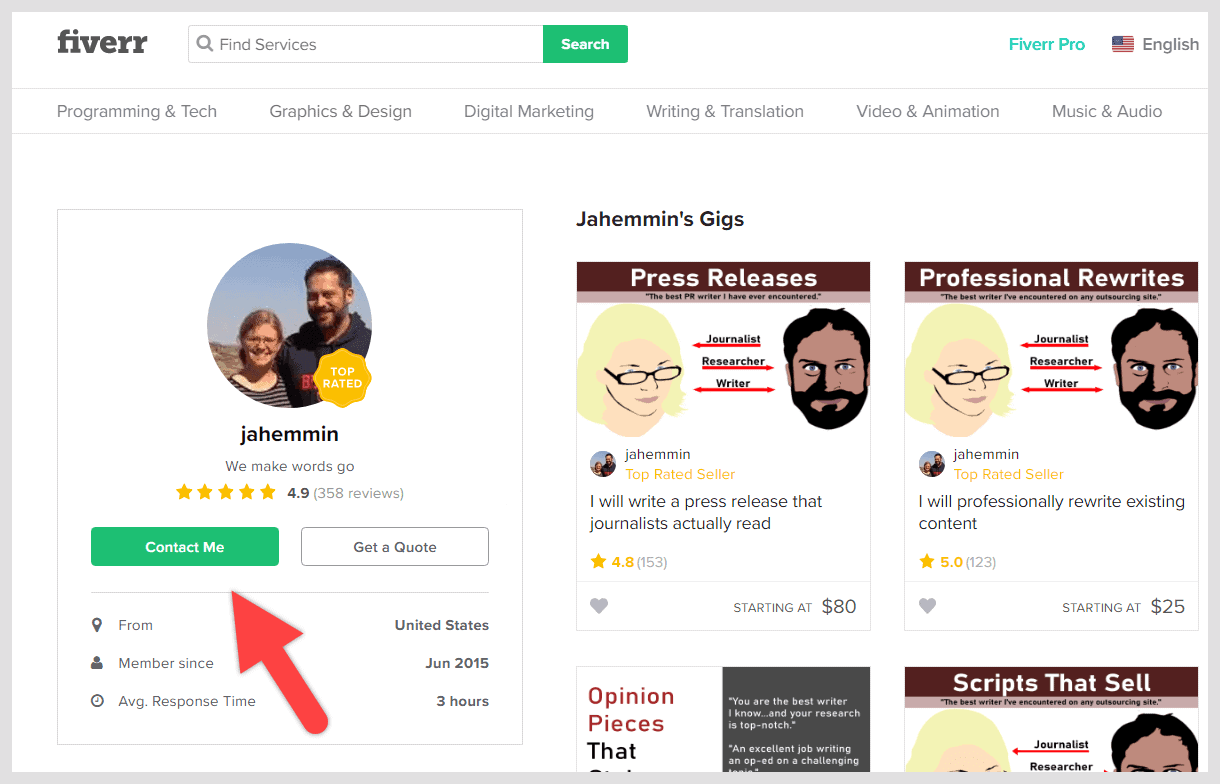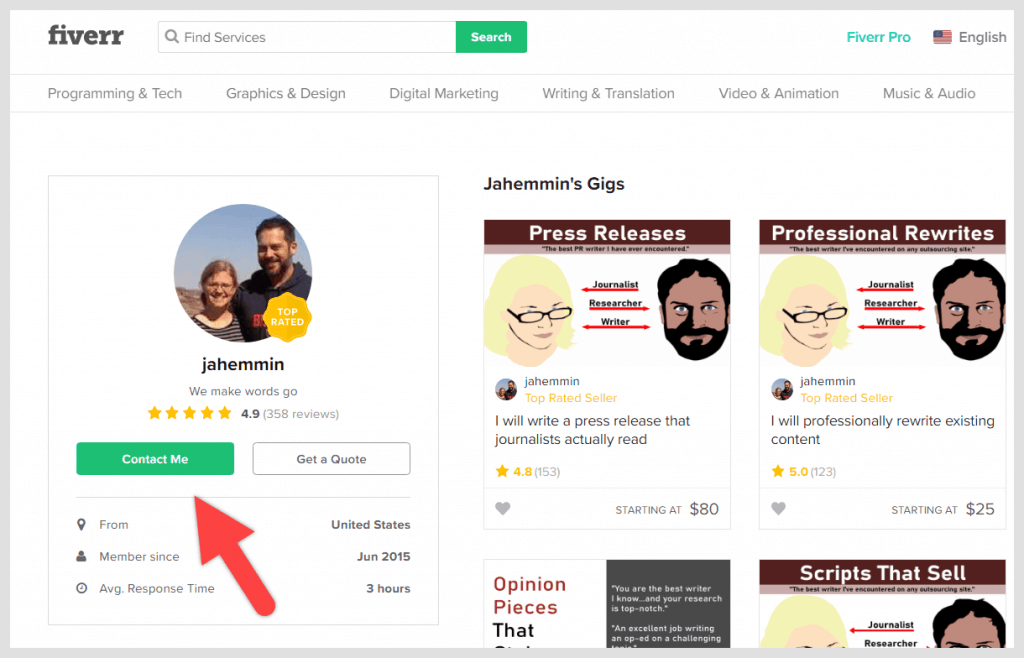 Other than that you must check the joined date of the seller and compare it with the reviews as well. It will help you in identifying whether the seller has real reviews or not.
How you can identify whether the seller has real reviews or not?
Let's say if a seller joined in July 2020 and has more 50 or 100 reviews in the same or next month that means this seller might have fake reviews.
Here's how the best and legitimate seller profile looks like.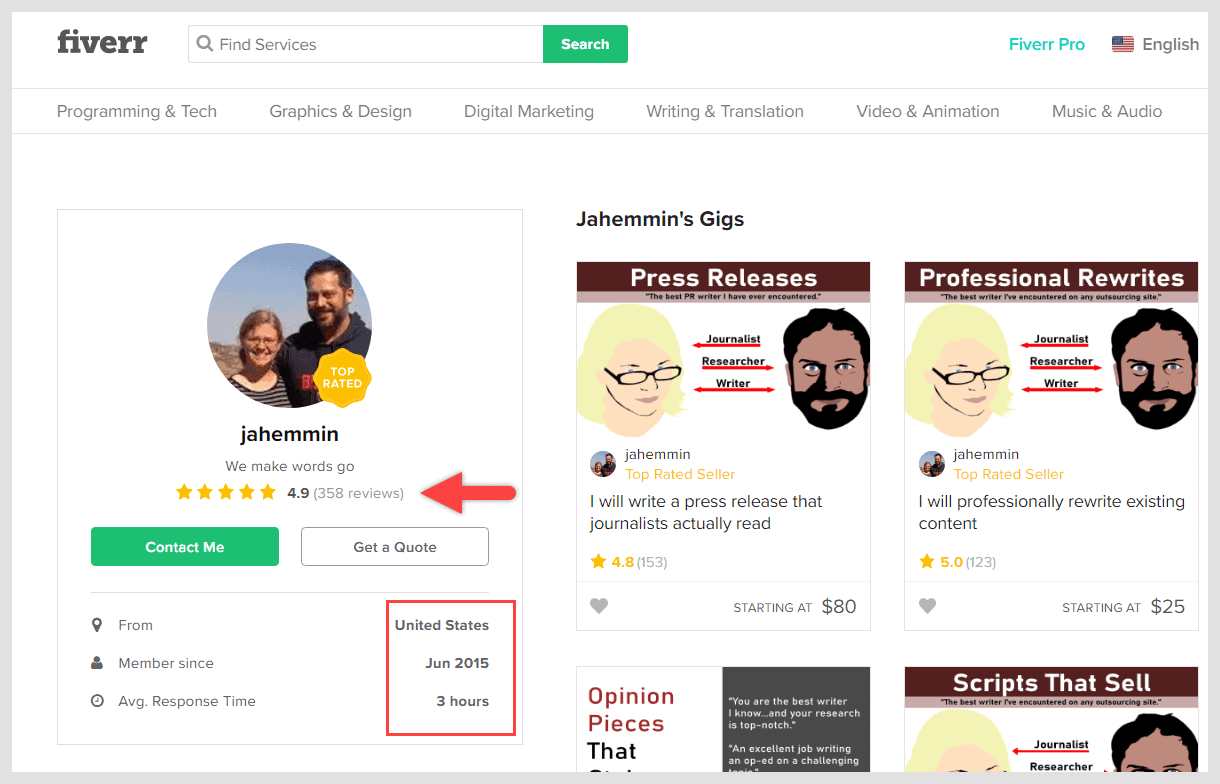 Fiverr also has a level system for the sellers.
If a seller provides great customer satisfaction, delivers high-quality service, and maintains strong ratings then the seller will earn level one, two, or top-rated badge based on the performance of their services.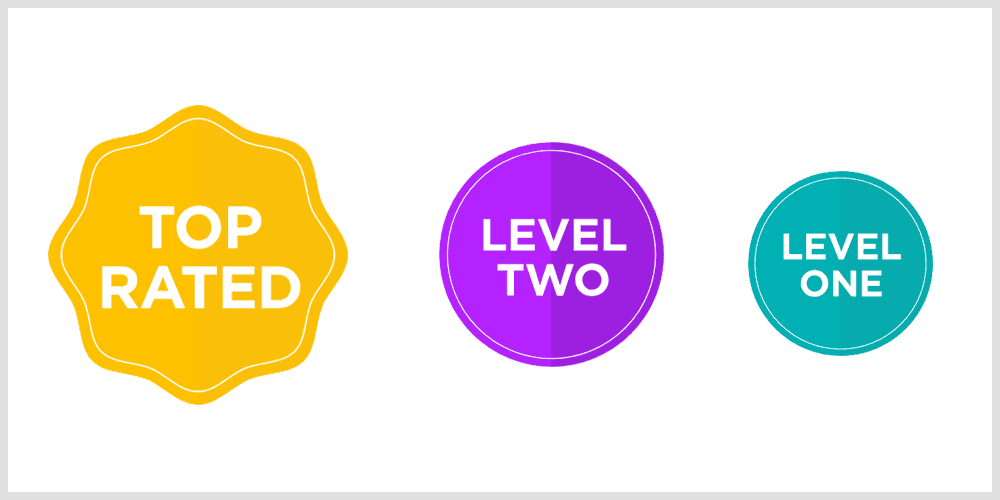 If you find out a seller with any of these three badges then most of the time, you'll be satisfied with their services.
Conclusion
Everyone has different opinions and thoughts about Fiverr.
Some people have negative reviews about this platform but for some, it's the best platform to hire someone with low budget or start freelancing.
For me, it helped me to launch this blog because at that time I don't have a budget to just even pay my hosting fee.
There are a few things I don't like about the Fiverr as well such as many buyers come with the low budget mindset or finding the right seller for your projects is time-consuming.
Just keep in mind, Fiverr the platform itself is legit but there are garbage gigs and scammers as well but no platform is completely perfect.
And if you follow all of the above principles then you're pretty much safe from scammers and you can easily identify worthless gigs as well as sellers and buyers.
I hope you enjoyed this guide to find out whether Fiverr is legitimate and trustworthy.
Now I'd like to hear what you have to say:
So what other principles should a buyer or seller follow before joining Fiverr? Have you ever faced any issues with Fiverr?
Please share your valuable thoughts and opinion in the comment section below or ask any questions if you have.