Last Updated: June 8, 2023
Are you thinking of downloading or purchasing Wondershare Filmora but worried whether it's safe or not?
If so, you've come to the right place.
I have personally used Filmora, so I am going to clear all your doubts, including:
Let's dive right in, starting with the main question.
Is Filmora Safe?
Filmora is safe to use and does not contain any viruses that can harm your device or privacy in any way as long as you are not using the cracked version, pirated license keys, or purchasing from a third-party website at a cheaper price.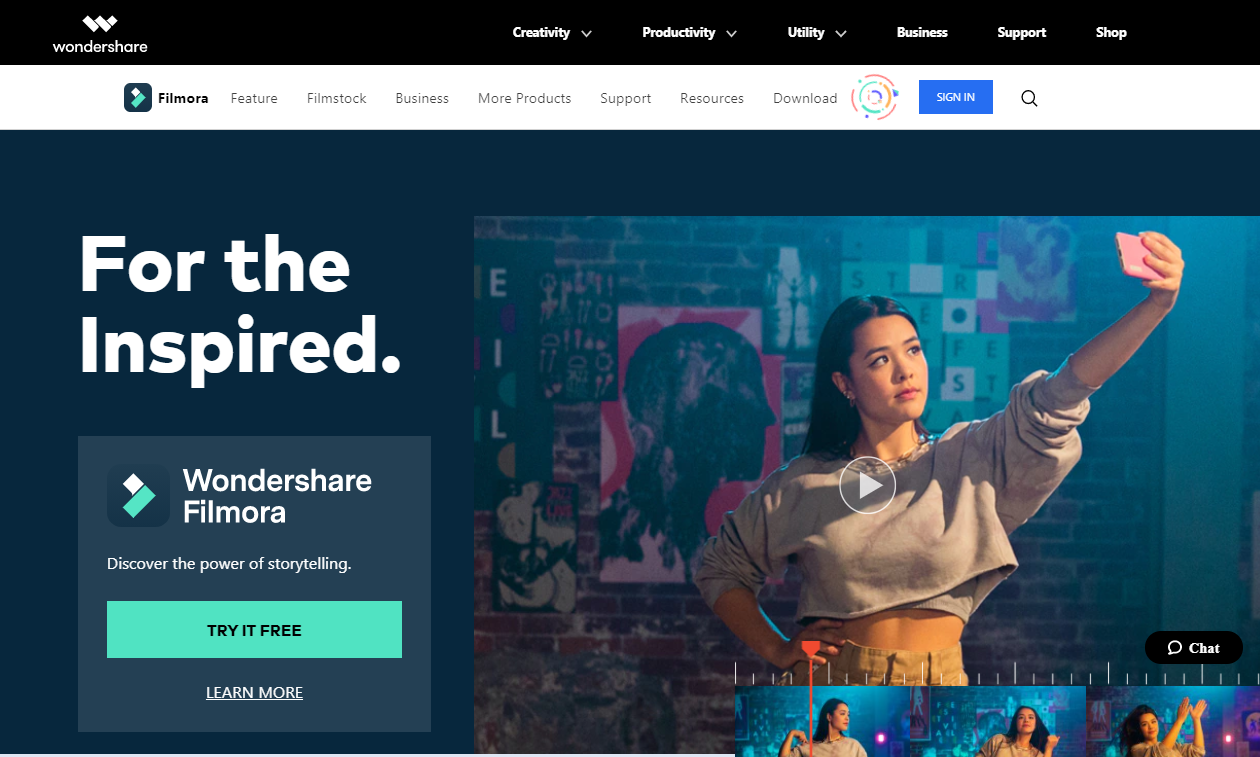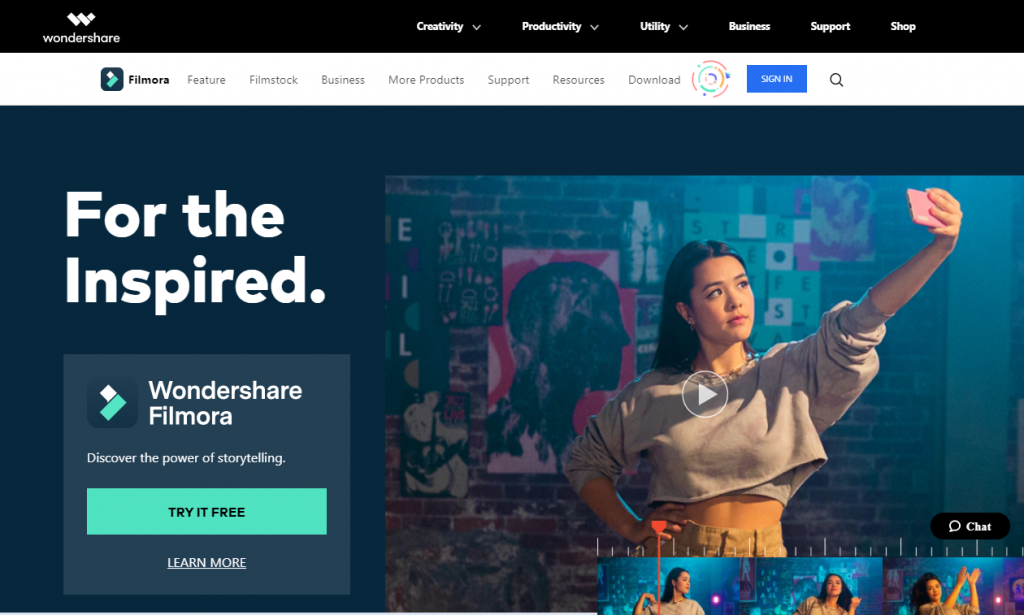 I have personally used Filmora for more than 2 years, and I never experienced any security or safety issues.
Furthermore, this video editor is developed by Wondershare, an established international software company that has been in business since 2003.

More than 17 years of providing simple and convenient software to millions of users in over 150 countries further enhances its position as a trustworthy and reliable company.
Besides that, many well-known YouTubers like Justin Brown, Daniel Batal, and many more are also using and recommending Filmora for editing videos.
Aside from all these factors, Wondershare Filmora itself has a very strong presence on social media. Their YouTube channel has over 630K subscribers and almost 400K+ followers on Facebook which further indicates that they have a good reputation among the community.


Taking all these factors into consideration, as well as my own personal experience, I can confidently say that Filmora is completely safe and one of the best video editors for beginners or intermediate video editors.
Is Filmora a Virus?
Filmora is not a virus, nor does it contain any malware that could harm your device or steal your personal information.
Just to be sure and to confirm whether it's virus-free or not, I am going to scan both the installer and the installed program of Filmora.
First, let's scan the installer file of Filmora to analyze suspicious files with VirusTotal and Bitdefender's premium version which is the best and award-winning antivirus program.
So here are the results when scanned with VirusTotal: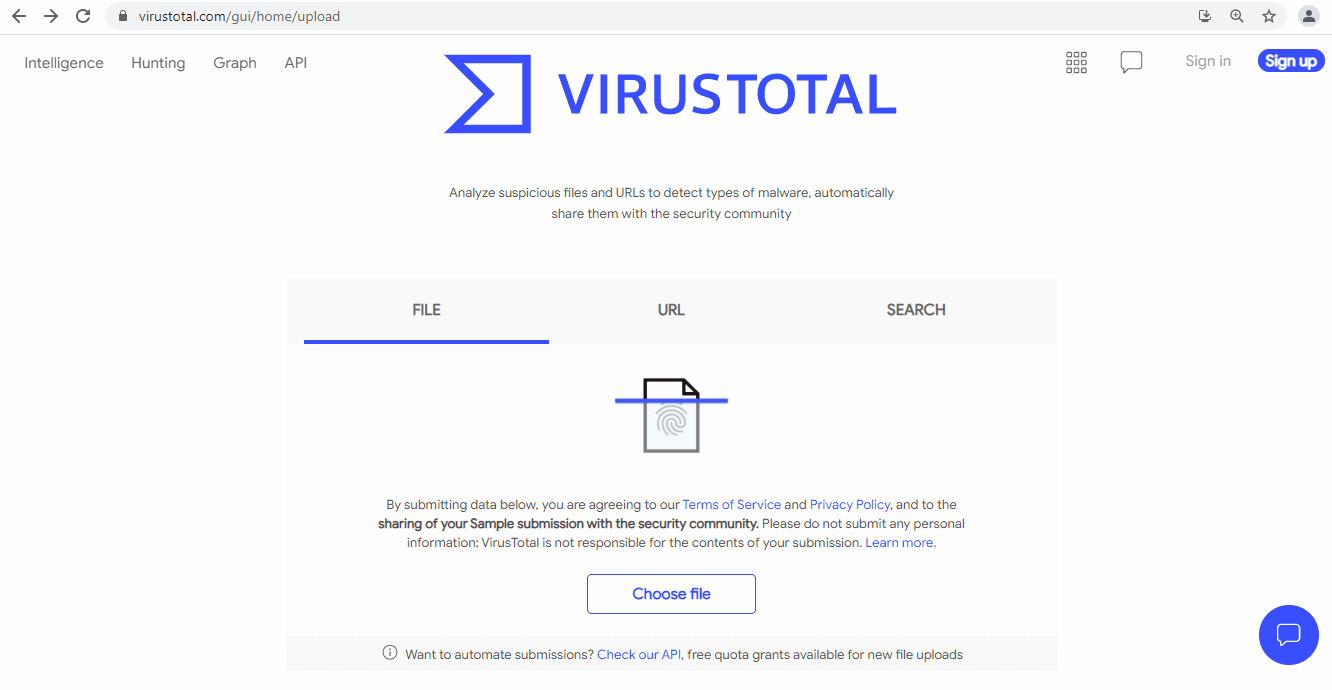 And here are the results when scanned with Bitdefender: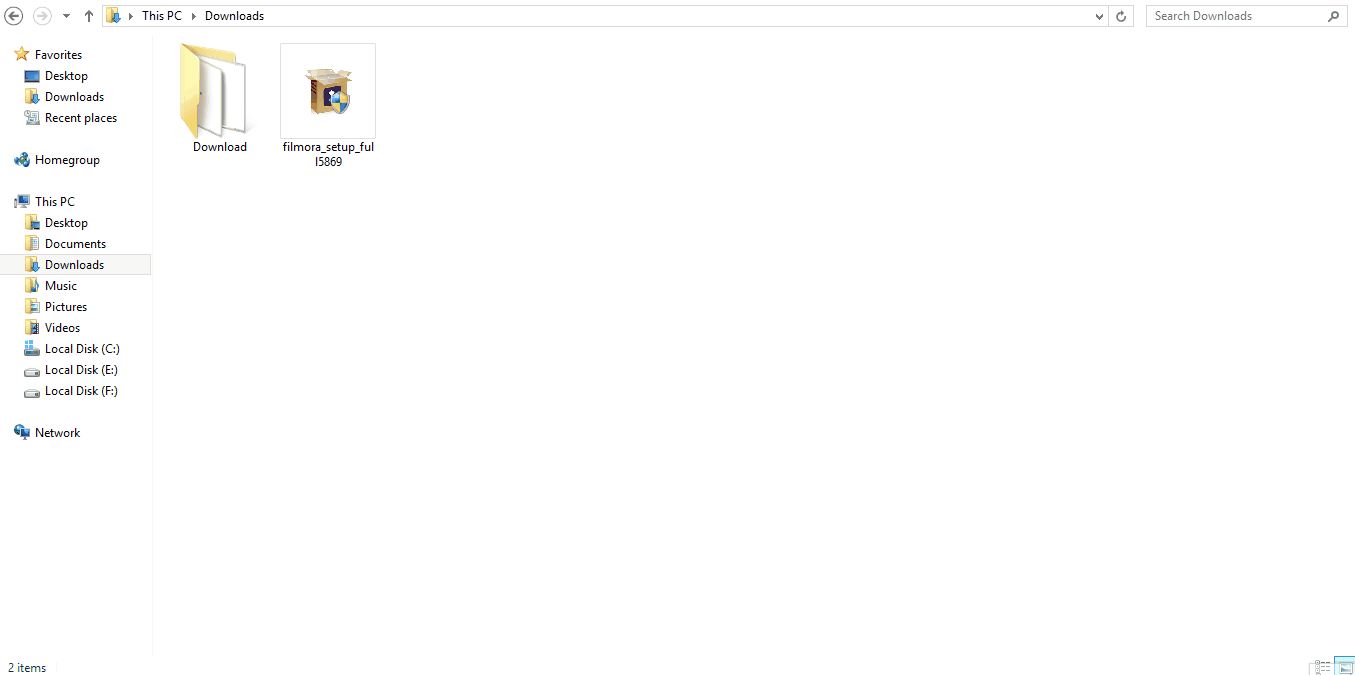 Now, let's scan the installed program of Filmora with the Bitdefender, and here are the results:
Not just Bitdefender but other well-known antivirus programs such as McAfee, Norton, AVG also reports that the installer and installed program does not contain virus, malicious code, malware, or suspicious files.
So without a doubt, it is completely virus-free and does not contain malicious code, infected or suspicious files.
Is Purchasing From Wondershare Secure?
As far as I know, purchasing from Wondershare is completely secure. During the order process, your credit card and identity information are secured by SecureTrust, a globally trusted brand for internet security and compliance.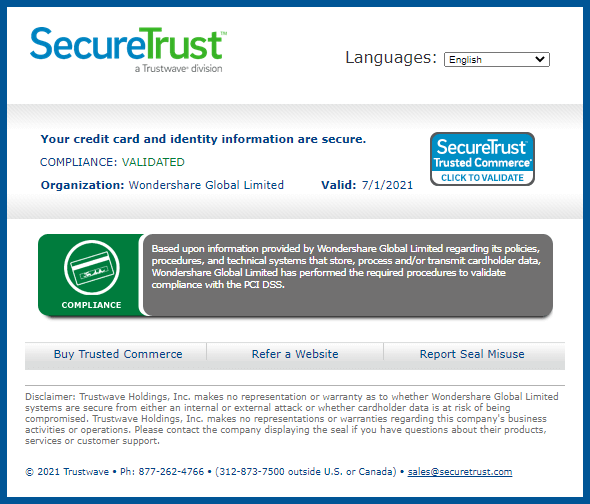 Apart from that, all your financial and personal information is encrypted with strong SSL and advanced technology.
To verify whether Wondershare has strong SSL encryption, I scanned the website with Qualys' SSL LABS, a free and trusted online service that performs a detailed analysis of SSL web servers on the public internet.
As you can see, it got an A+ rating verifying that they are meeting the highest standards of security.
Furthermore, I scanned Wondershare website with Securi for viruses, malware, blacklisting status, malicious code, website errors, out-of-date software and nothing was found, as you can see: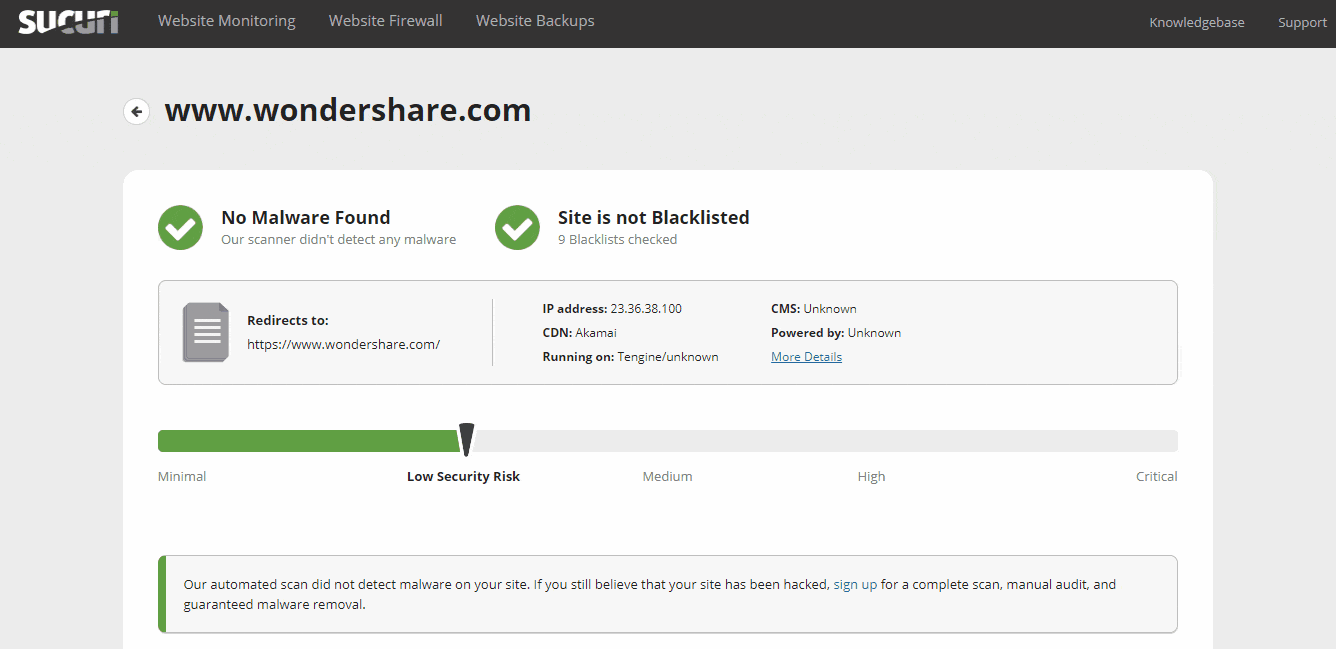 Aside from all that, I searched on the internet for complaints about Wondershare payment and privacy issues but didn't find a single complaint.
So, yes, purchasing from Wondershare is safe and secure.
Will You Keep Getting Annoying Ads Continuously Even After Uninstalling Filmora?
Before writing this guide, I was and still am pretty sure that Filmora is definitely a safe video editor because of my personal experience with it.
However, I read a complaint of one user on Reddit saying that he was getting annoying ads from Wondershare continuously even after uninstallation.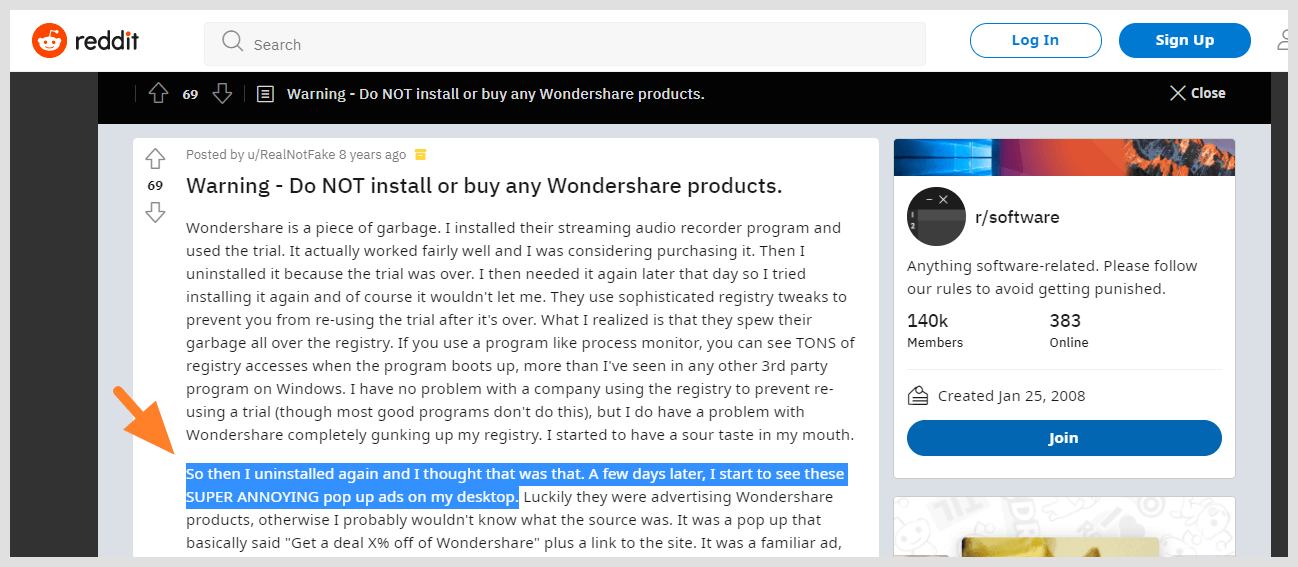 Arslan, is it really true?
Well, I uninstalled Filmora for 2 weeks just to confirm whether it's true or not that you get annoying ads continuously after uninstallation of the program but it's not true.
Not even once have I received an annoying ad from Wondershare in those two weeks.
In fact, I scanned my entire computer with Bitdefender for malware, viruses, and suspicious files that may remain after uninstallation and nothing was found, as you can see: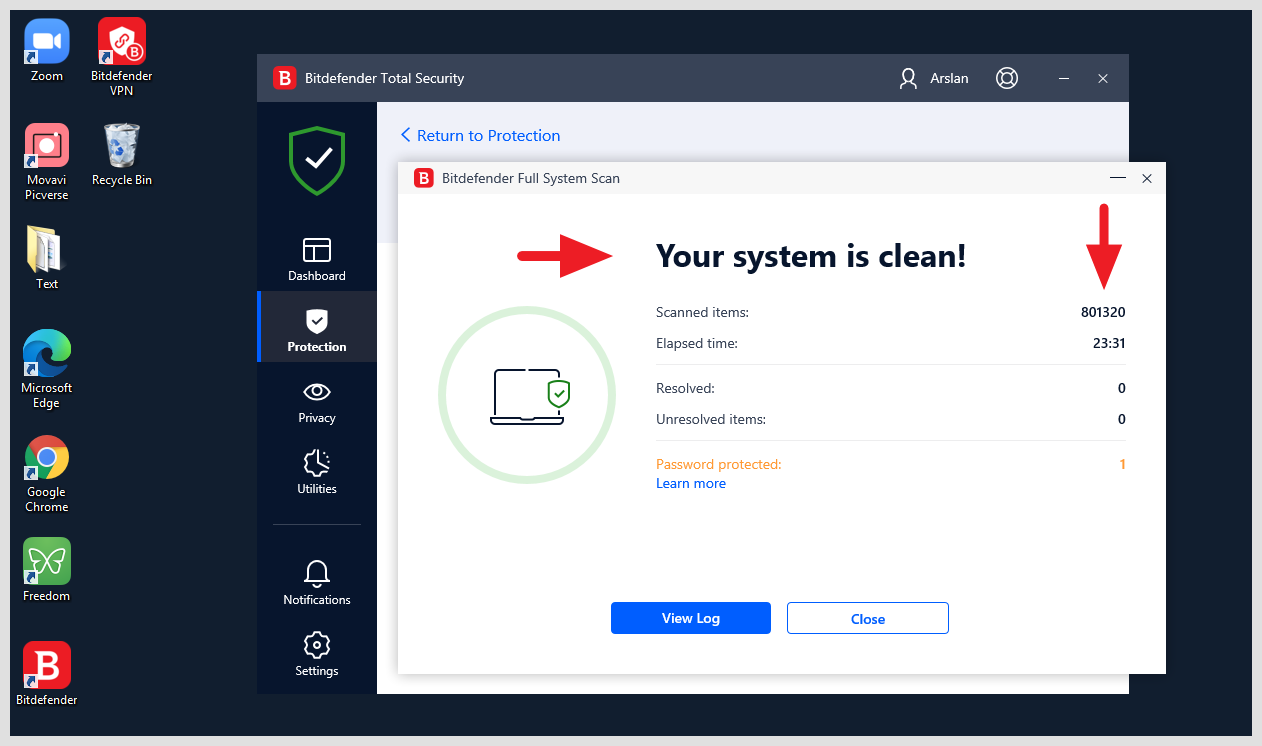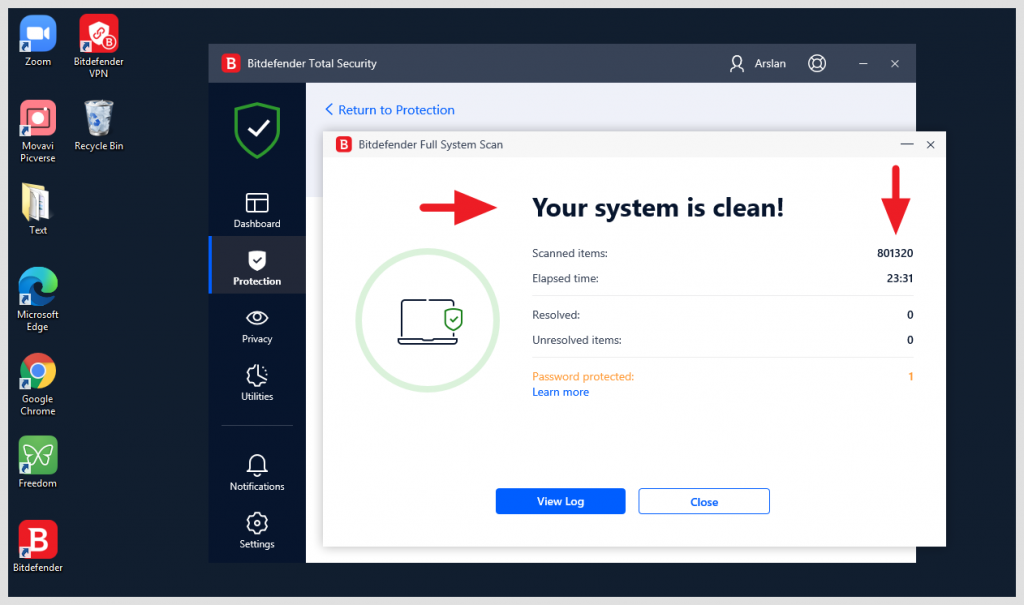 However, when you uninstall any of Wondershare's products, a discounted advertisement pops up right after uninstallation only for once.
The discounted page looks like this: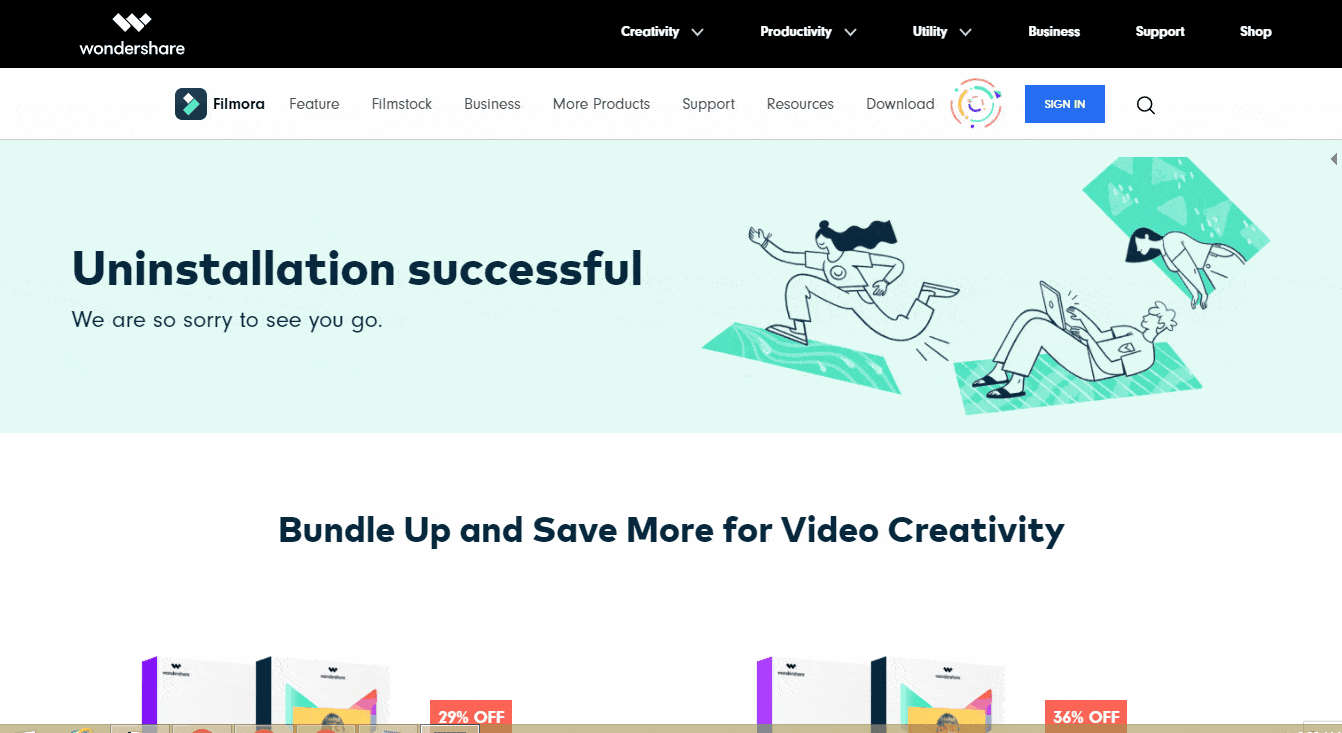 This is just their marketing strategy and it's common for most companies to give you a discount on their products when you're about to uninstall the program.
Also, that complaint on Reddit is more than 8 years old, but let's assume that the user who made this complaint was getting annoying ads continuously but even at that time there were many other users who disagreed with him in comments because of his inappropriate complaint.
In conclusion, I would say it's definitely not true that you'll get annoying ads from Wondershare continuously after uninstallation.
Do I recommend Filmora?
Yes, absolutely, I highly recommend Filmora but only for beginners or mid-level video editors, someone like a YouTuber looking for an easy to use and affordable video editor to create great videos quickly and easily without being overwhelmed with a more complicated interface or too many features and controls.
It has tons of ready-made filters, coloring tools, built-in video effects, music, and sound effects, and more which makes it a great option especially for beginners or intermediate video editors.
However, Filmora isn't the best option for professional video editors because the more experienced video editors definitely want a solution that offers advanced features, more control, and customization over their videos.
For professional video editors, I highly recommend Adobe Premiere Pro.
Conclusion
Based on my personal experience, the research, and testing it myself, I can confidently say that Filmora is a safe and trustworthy video editor unless you're following these tips:
Do not use the cracked version of Filmora.
Never use pirated Filmora license keys that are shared online because the right to make use of the software program has not been granted/authorized by the software publisher itself.
You should always download and/or purchase Filmora from the official website instead of discounted third-party sellers.
In addition to being safe, it is also secure, both the software and the website as we tested.
So, yes it is a completely safe and secure video editor and I highly recommend Filmora for beginners or intermediate video editors.
Hopefully, all of your doubts have been cleared now, if you have any further questions or encounter any issues with Filmora, please let us know in the comment section.