Last Updated: September 18, 2022

This is a complete guide to LightInTheBox returns and refunds.
In this guide, you'll learn:
LightInTheBox return policy
How to return items on LightInTheBox?
Where will the refund be issued?
When will you receive the refund?
And, a review about their returns and refunds.
Let's get started.
LightInTheBox Return Policy
Returnable Conditions
Generally, LightInTheBox accepts returns only if requested within 7 days of delivery and must meet the following criteria:
Items are in the original packing with tags.
Items are in brand new condition: No perfume, unworn, unused, unwashed, and unaltered.
If the items are faulty, damaged, broken, or soiled upon arrival.
Received incorrect size/color.
However, the return period is 14 days for phone cases, covers, and women's swimwear.
📝Please Note: You will be responsible for the return shipping costs.
Non-Returnable Conditions
LightInTheBox doesn't accept returns after 7 days of delivery (14 days for phone cases, covers, and women's swimwear) and under the following conditions:
Items not in brand new condition: worn, used, washed, tag-removed, or misused items.
Items that do not fit properly but meet the specifications you ordered.
Items outside the warranty time frame.
Customer's personal reasons such as no longer needed, already purchased locally, not as expected, change of mind, etc.
If provided the wrong shipping address or contact information.
Not answering the delivery calls, or emails.
Refusal to accept the package, pay the tax fee, or clear customs.
The package was not collected by the deadline.
I've tried to explain their return policy in the simplest way possible, you can check out their return policy here for this exact information.
How To Return Items On LightInTheBox?
Before making a return request, confirm the order from your account by going to "My Order" from the top right corner and then clicking on "Order Received."
Once you do that and are eligible to return the items according to their return policy, follow these steps:
Sign into your account and click on "My Orders."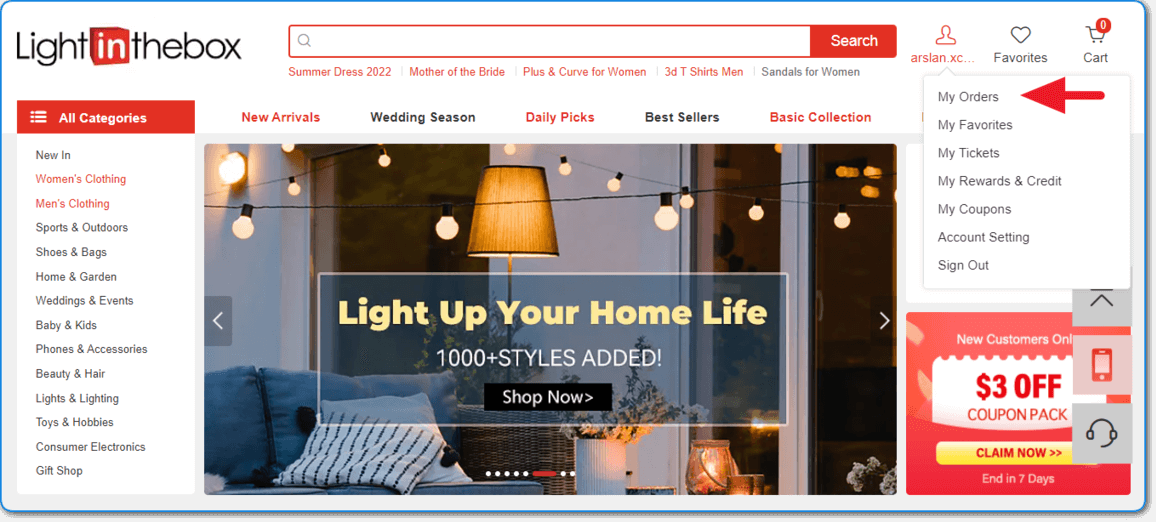 Each of your orders will have a customer service option. Click on the "Customer Service" option for the order you want to return and then click "Return or Exchange." Make sure your order status is shipped, otherwise, you won't see the option for return or exchange.

Fill out the form including as many details as possible about why you would like to return the items. If possible, upload photos as well that clearly show the issue with your order. For example, damaged, broken, etc.
Submit the ticket.
Once your ticket is submitted, LightInTheBox's customer service team will review it.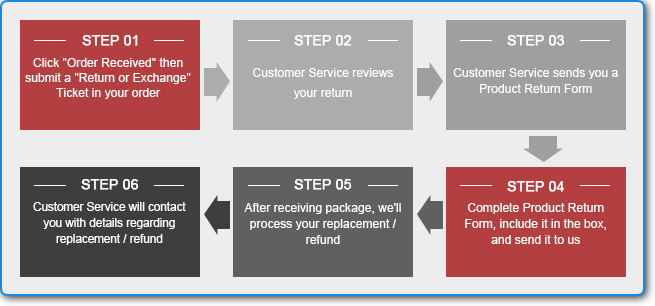 After reviewing and approving it, they will send you a product return form with a return shipping address.
Fill out the form completely and return the item(s) to their provided shipping address as soon as possible.
Upon receiving your package, they will begin processing your return which may take 3 to 5 business days.
Once the processing is completed, they will contact you and issue a refund or exchange the item(s) depending on your request.
In case you're wondering, where will the refund be issued?
The refund will be issued depending on the payment method you used to pay with. For example, if you paid via PayPal, your refund will be issued to your PayPal account.
And, when will I receive my refund?
Refund processing times depend on the payment method you used to pay for your order.
Here is a table showing estimated refund times for various payment options: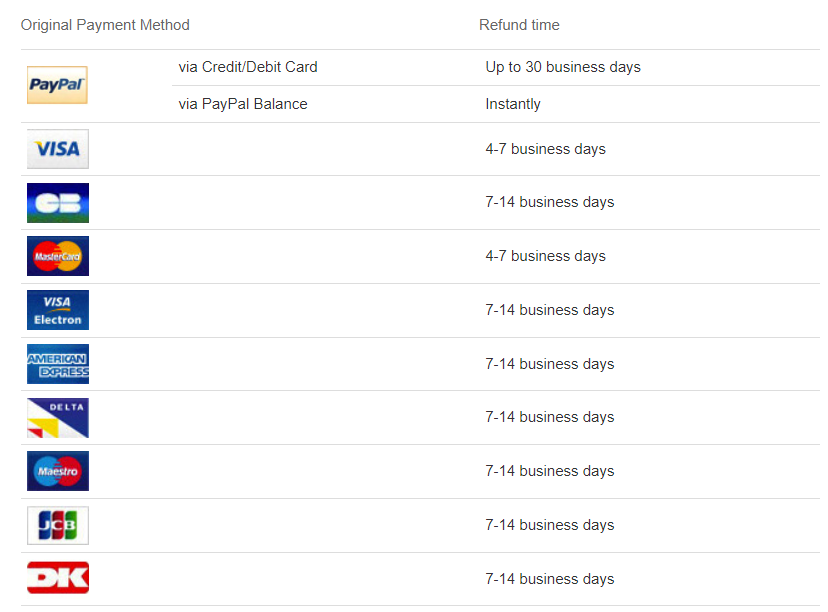 LightInTheBox Returns & Refunds Review
One of the major drawbacks of ordering products from LightInTheBox is that returning products for refunds or size exchanges is mostly unsuccessful.
Why?
Because of a complicated and costly return process.
It's a hassle to return the items because there is no guarantee that your return request will be accepted but you must have to go through the lengthy return process explained above.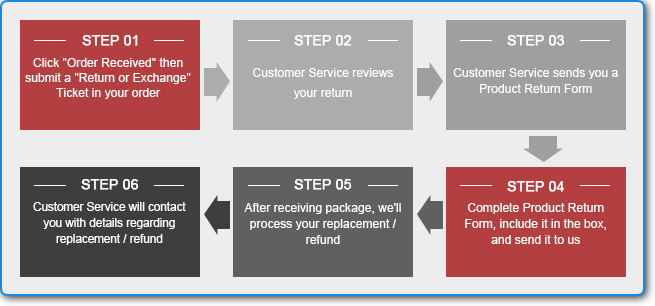 Even though your return request is accepted, it will cost you a lot to return the items since the return shipping charges are on the buyer which usually costs more than the products themselves.
The reason why the return shipping costs a lot is because of sending the item(s) back to their warehouse in China since LightInTheBox is a Chinese-based company.
In short, I would say:
If the products you ordered from LITB don't turn out to be in perfect condition or as described, unfortunately, you will have to leave them as-is, especially if they are inexpensive items because sending them back would cost you a lot – often more than the item(s) themselves.
Therefore, please keep in mind these difficulties associated with returns before buying from LightInTheBox.
MUST READ
That's All!
Hopefully, this guide has covered everything you need to know about the returns and refunds of LightInTheBox.
If you have any questions or suggestions, please let me know in the comments below.