Last Updated: September 16, 2022

Previously, we discussed whether LightInTheBox is legit or not and what you need to be aware of before buying anything from there.
So if you've decided to make a purchase, here's a step-by-step guide for you.
Here's what you are going to learn:
Let's get started.
How To Buy From LightInTheBox?
To purchase anything, first, you'll need to:
Step 1: Create an Account
To create an account on LightInTheBox, follow these steps:
Go to LightInTheBox.com.
From the top right corner, click on "Register."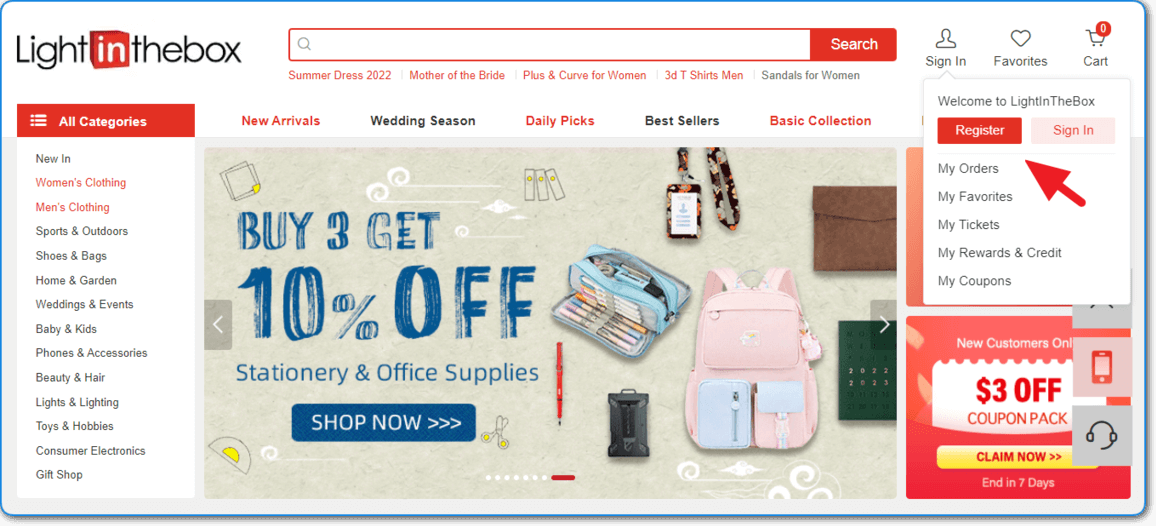 Type in your email address, password, and click on "Create My Account."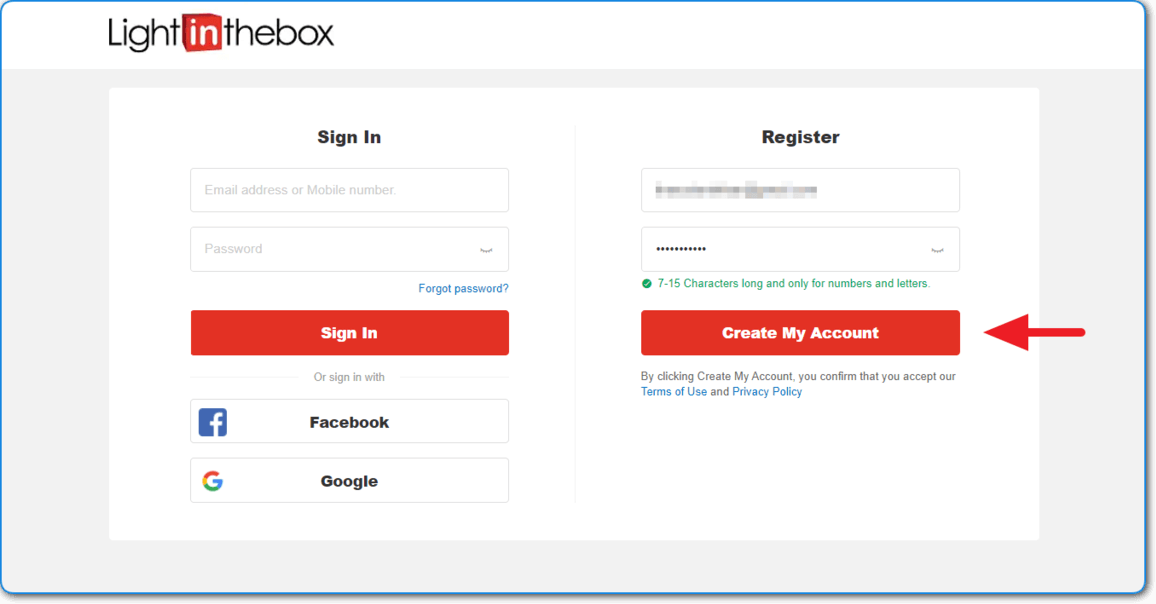 That's it! Just verify your email and you're good to go.
Step 2: Choose Your Desired Products
Once your account has been created, you can find your desired products through categories: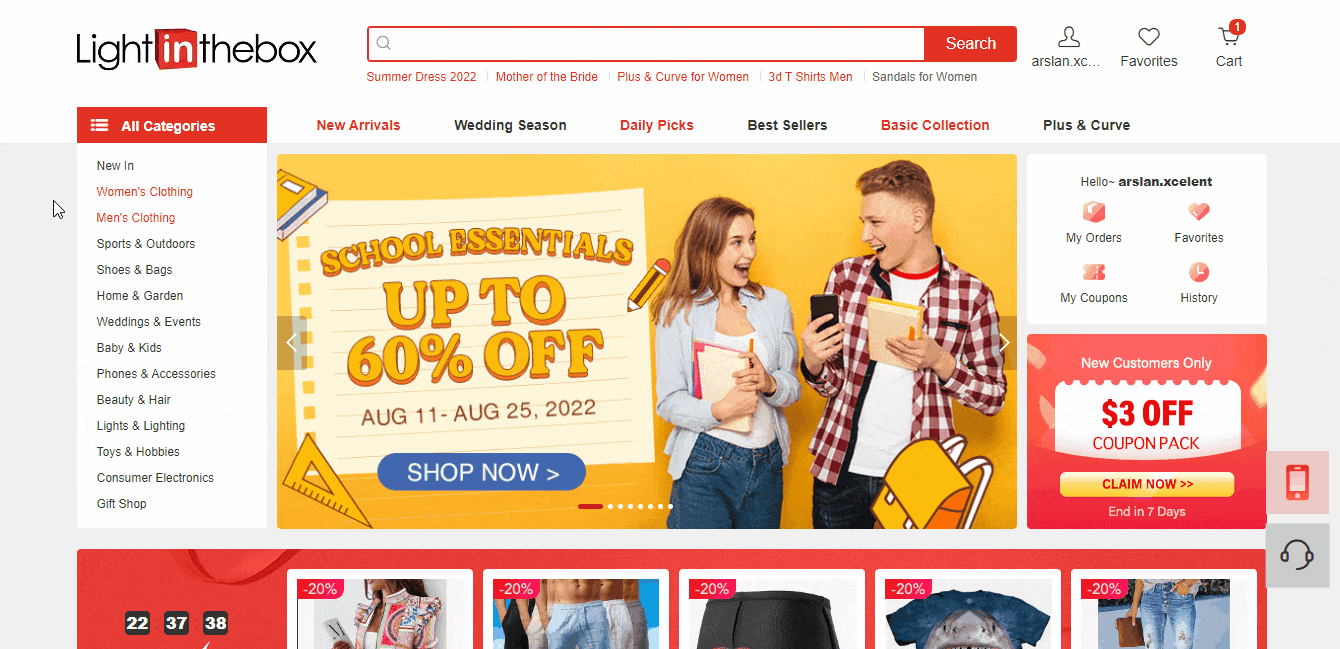 Or, you can find items directly by searching on the search bar that you can then sort through filters to get a personalized catalog.
Step 3: Select Your Preferred Details
After finding what you're looking for, select your preferred details (size, color, quantities, etc.) and add the products to your cart.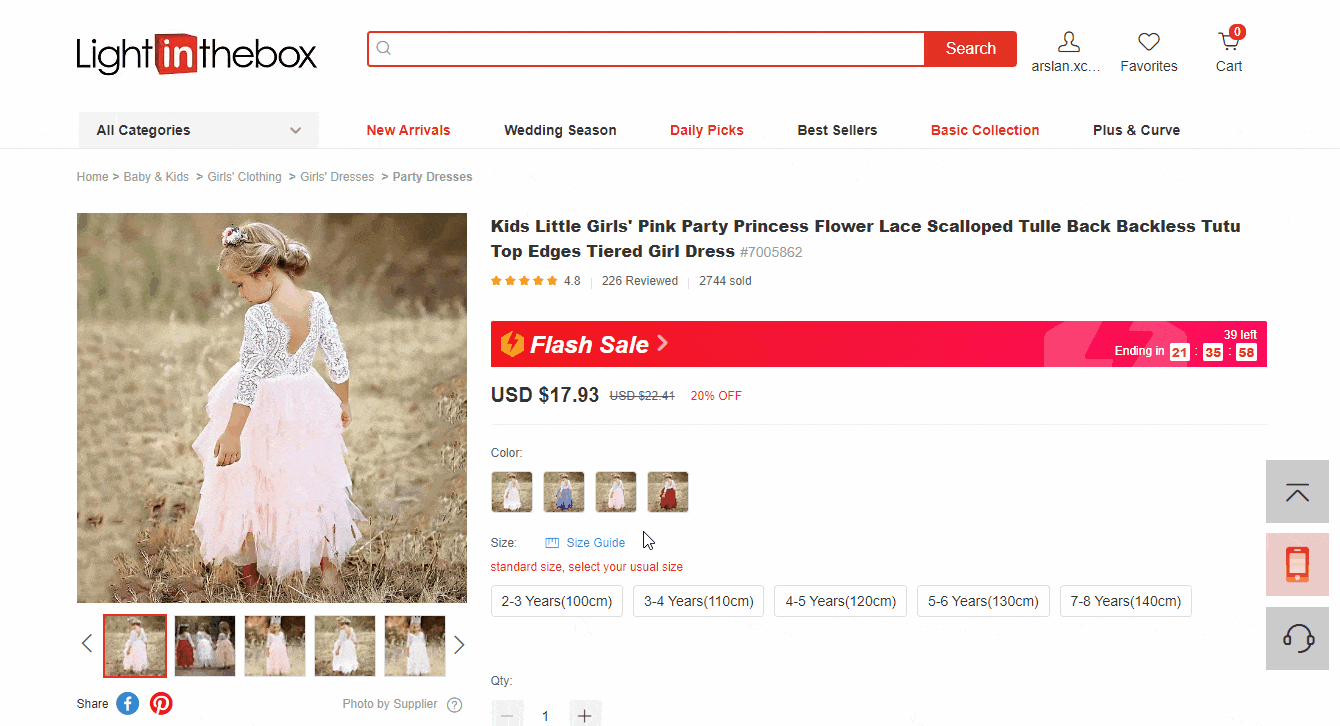 Step 4: Review Items In Your Shopping Cart
After adding the items to your cart, you will be taken to the shopping cart page.
All the items you have added to your shopping cart can be seen here, along with the options to checkout.

Simply select or remove items from your shopping cart, and checkout with LightInTheBox or PayPal.
If you want to checkout with PayPal, you can do that at the end of the checkout process as well.
For now, just click on "Checkout" and you will be taken to the checkout page.

Step 5: Proceed to Checkout
On the checkout page, you need to:
Add your "Shipping Address."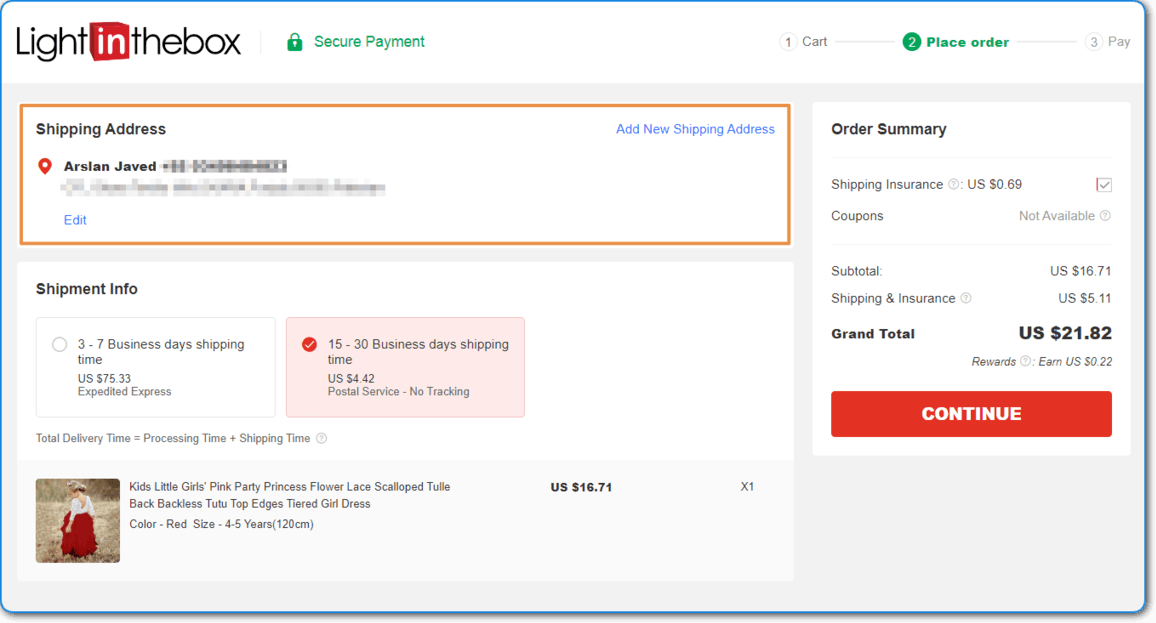 Select "Shipping Method."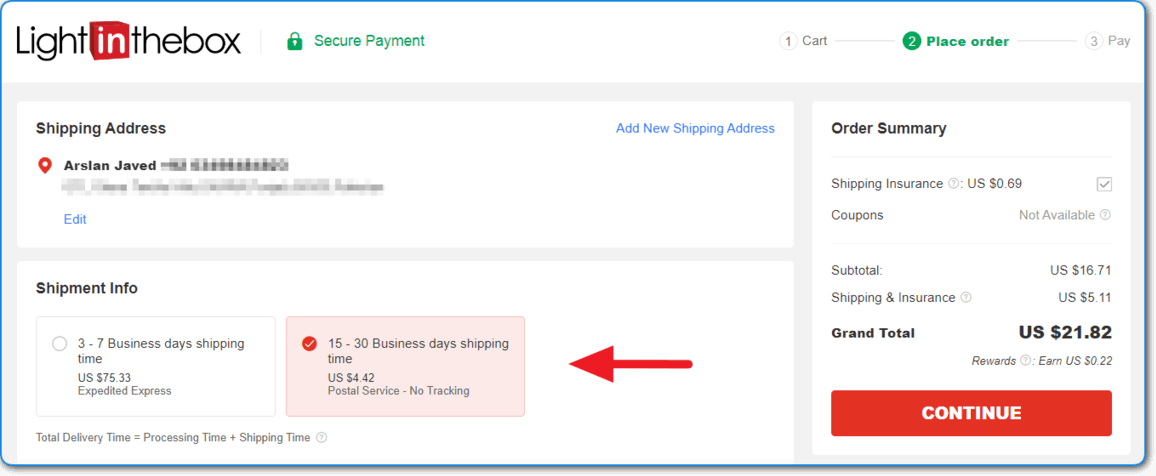 Add or remove "Shipping Insurance."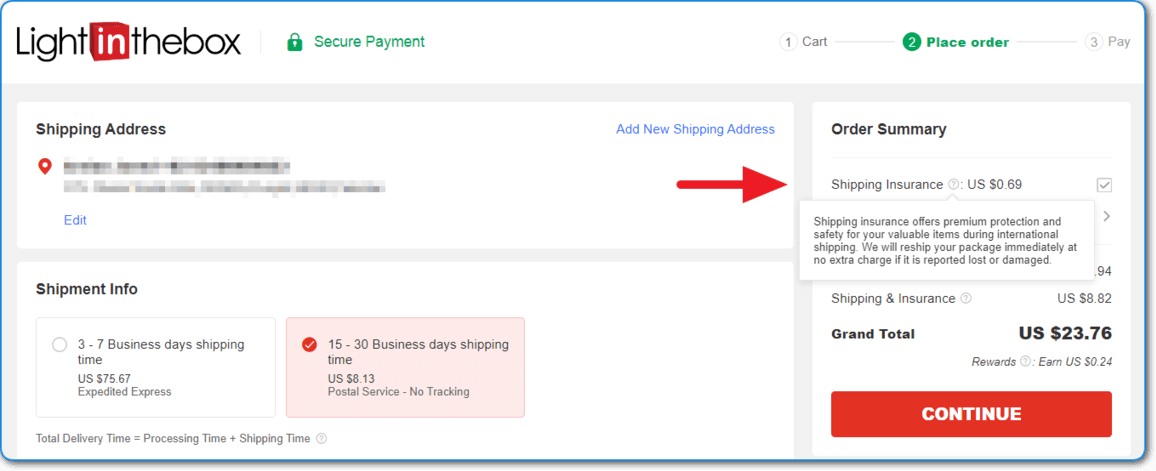 Take a look at your order summary and click on "Continue."
Lastly, select a payment method you want to pay with and click on "Purchase."
Congrats – you just placed your first order on LightInTheBox.
How To Check Your Order Status?
To check your order status:
Sign in to your account and go to "My Orders" located at the top right page.
In My Orders, you can see all the orders you've placed and their current status.
What Does Each Order Status Mean?
Once your order is placed, you will see one of these order statuses:
Draft or Pending: It means your order is currently incomplete, and awaiting payment. Upon receiving your payment, LITB will confirm it within 24 hours and begin processing your order. At this stage, you can cancel or edit your order without any penalty. 
Processing: Your payment is confirmed and your order LightInTheBox is preparing your items, performing quality checks, packing for shipment, and ready to leave their warehouses. At this stage, you can cancel your order but with a penalty (50% of the product price).
Shipped: Your order is shipped to the provided shipping address and now it can no longer be cancelled.
Canceled: If you cancelled your order, your order status will be cancelled.
Thanks for reading! I hope you found this buying guide helpful.
If you have any questions, feel free to ask in the comments below.