Last Updated: March 1, 2023

Mytrip.com may have caught your eyes with its cheaper flight rates than booking directly with the airline.
But, as a savvy traveler, you know that cheaper options sometimes come with hidden costs or risks of losing your hard-earned money.
So before you book your flights through them, let me uncover the truth: Is MyTrip legit and reliable or is it just another scam waiting to happen?
Let's dive right in!
Is Mytrip Legit?
Mytrip is a legit online travel agency as it is owned by Etraveli Group, one of the largest flight-centric online travel agencies in Europe. However, booking through Mytrip carries a higher risk of issues than booking directly with the airline.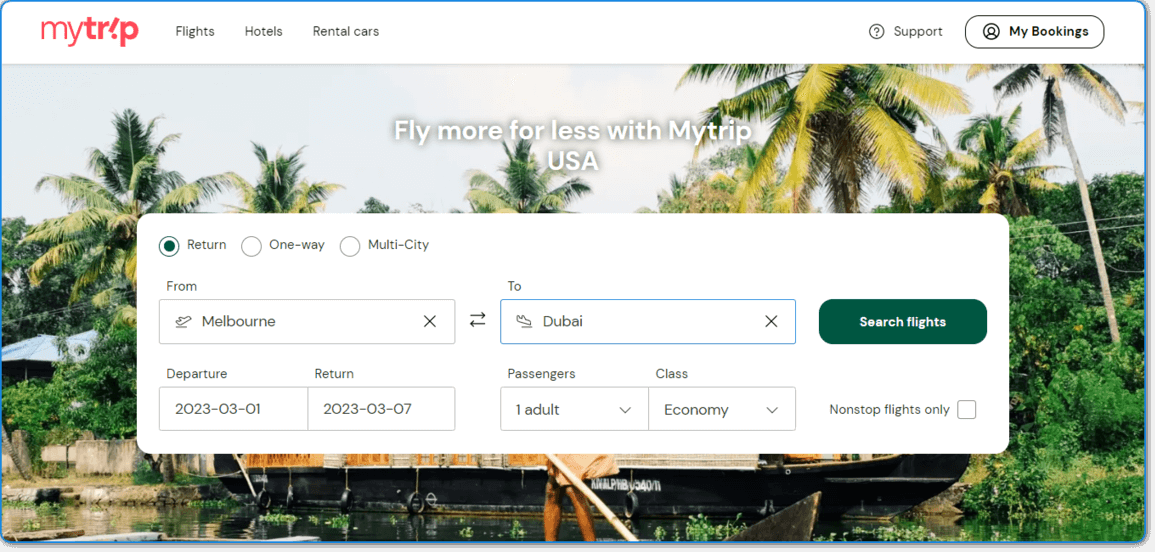 Though problems can occur even when you book a flight with an airline directly, the chances are much lower than booking through Mytrip.
Here's why:
Mytrip basically works as an intermediary between you and the airline.

When you book through Mytrip, they collect your payment and are responsible for your booking, not the airline you booked with since your contract is not directly with them, it is with Mytrip.
Therefore, the airline isn't liable to help you directly if anything goes wrong.
In case something odd happens and you need any help, you'll need to contact Mytrip first, who will then reach out to your respective airline on your behalf, and after that Mytrip will communicate the response to you.

Due to the involvement of a third party, you're most probably going to be stuck in a lot of back-and-forths between the airline and Mytrip.
And this makes the whole process of resolving your issues a bit more complicated and your issues take longer to resolve.
But what makes things even more complicated to resolve is the worst customer service of Mytrip.
And because of this, it can be a nightmare for you to resolve your problems when your flights are booked through them (Mytip).
Similarly, making changes to flights booked through Mytrip is a nightmare even if you have a Flexible Ticket.
For those who don't know, Mytrip's Flexible Ticket is an additional paid service in which they claim that you can change your flight tickets (changes to date and time only) no matter what the airline's rules are.
But, that is not true.
Mytrip's Flexible Tickets are not flexible at all.
Here's why:
First of all, it is hard to reach out to Mytrip's customer support since its customer service is extremely poor.
And even if somehow you manage to get in touch with them, Mytrip still declines customers' requests (in most cases) for making changes even if he/she has purchased a flexible ticket.
The same is true with cancellations as well.
Mytrip offers Cancellation Guarantee which is also an additional paid service in which they claim that you can cancel your trip up to 4 hours before departure – regardless of the reason.
But that's also not true.
When it comes to cancellation and refund, Mytrip typically refuses to cancel your trip even if you have purchased the cancellation guarantee.
So even if you've got the Flexible Ticket service and are traveling with a Cancellation Guarantee, still, making changes, cancellations, and getting a refund from Mytrip is a hassle and generally unsuccessful.
To conclude everything, I would say:
While Mytrip may offer cheaper rates than the airlines in certain situations, using Mytrip is satisfactory only if everything goes as planned and you don't need to make any changes or cancellations to your flight.
In case any problems or unexpected situations happen, your booking will most likely be a failure due to the worst customer service of Mytrip.
Likewise, making changes, cancellations, and getting a refund are generally unsuccessful when your flights are booked through Mytrip.
Despite having many odds and shortcomings, as far as its legitimacy is concerned, Mytrip is a legit company in a sense that it is owned by Etraveli Group which is acquired by Booking Holdings.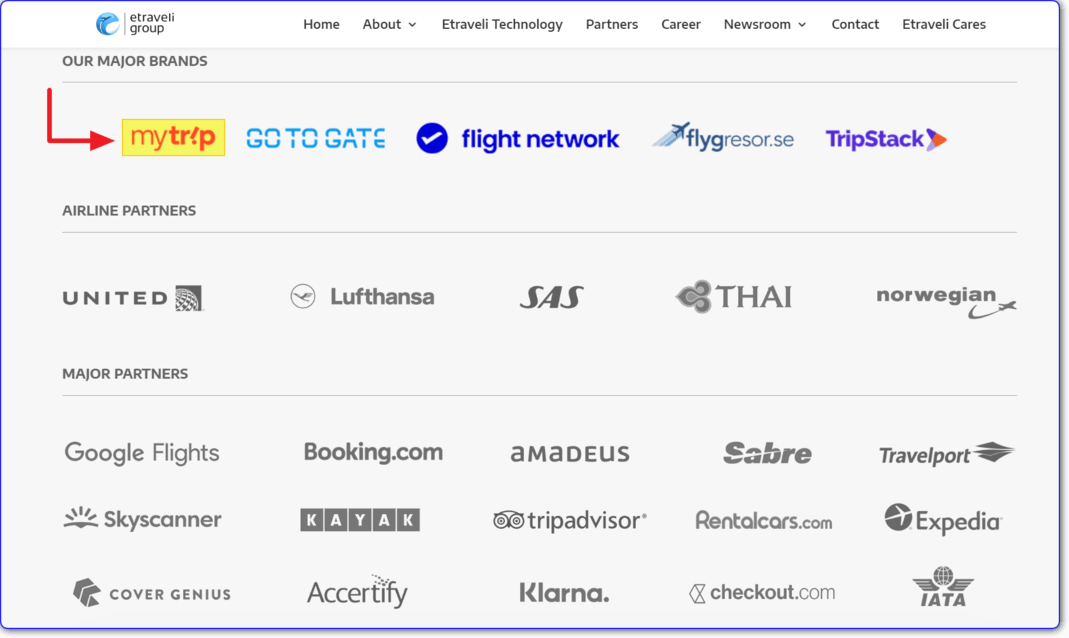 In case you don't know, Booking Holdings is one of the world's leaders in providing online travel and related services.
It has the prestige of owning other world's top online travel agencies such as Booking.com, Agoda, Priceline, and more.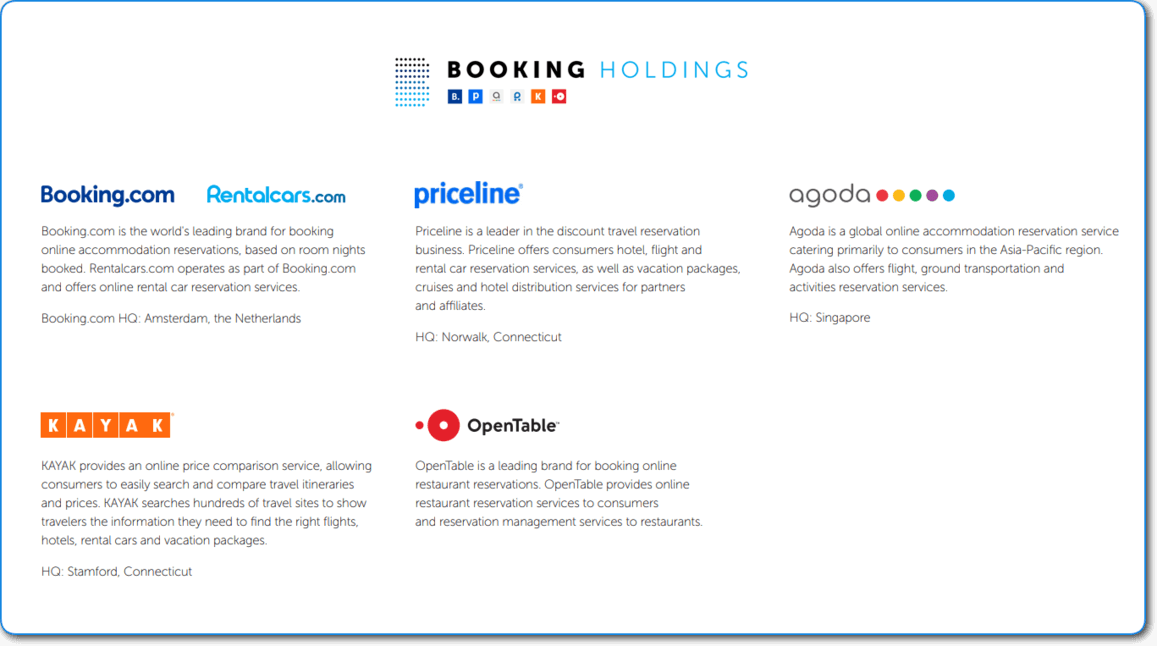 So if Mytrip were a scam, its parent company (Etraveli Group) probably won't be acquired by Booking Holdings for $1.8 billion.
Moreover, Mytrip has been in business for the last 9 years and it is a fact that scam companies don't survive this long.
By taking these two major factors into consideration, we simply can't deny that Mytrip is legit.
However, Mytrip is not reliable at all.
So, Should You Book Directly or Through Mytrip?
I highly recommend you to AVOID BOOKING THROUGH Mytrip even if it offers you cheaper prices than booking directly with the airline.
And you know the reasons why:
First of all, Mytrip has the worst customer support which makes things extremely difficult to resolve in case you're stuck in a problem and need any help.
Apart from that, making changes or cancellations to flights booked through Mytrip is generally unsuccessful even if you have the Flexible Ticket and Cancellation Guarantee.
Therefore, I strongly recommend you to book your flights directly with the airline to avoid losing your hard-earned money on Mytrip's unreliable booking service.
That's it from my side!
Got any questions or want to share your personal experiences with Mytrip?
Please let me and others know in the comment section below so that we can help each other.
Mytrip FAQs
Is Mytrip reliable?
Mytrip is not entirely reliable for booking flights as it usually doesn't assist its customer to resolve an issue if something goes wrong with their flights.
Is Mytrip safe?
Mytrip is not entirely safe for booking flights as making changes, getting a refund, or resolving any other issue is nearly impossible due to its poor customer service.
Who owns Mytrip?
Mytrip is owned by Etraveli Group, which also owns Gotogate.