Last Updated: July 4, 2023

Are you considering booking a trip through Expedia but are worried about its legitimacy and reliability?
Don't despair, you've come to the right place!
Expedia is usually cheaper than booking directly so the main concern most people (including you) have is whether the platform is legit, safe, and reliable or not and why it's cheaper than booking direct.
In this guide, I am going to cover exactly that so let's dive right in.
Is Expedia Legit?
Expedia is a legit and reliable online travel agency to book your travel arrangement. However, it is not very reliable when it comes to changing or canceling your bookings which means getting a refund is a complicated process.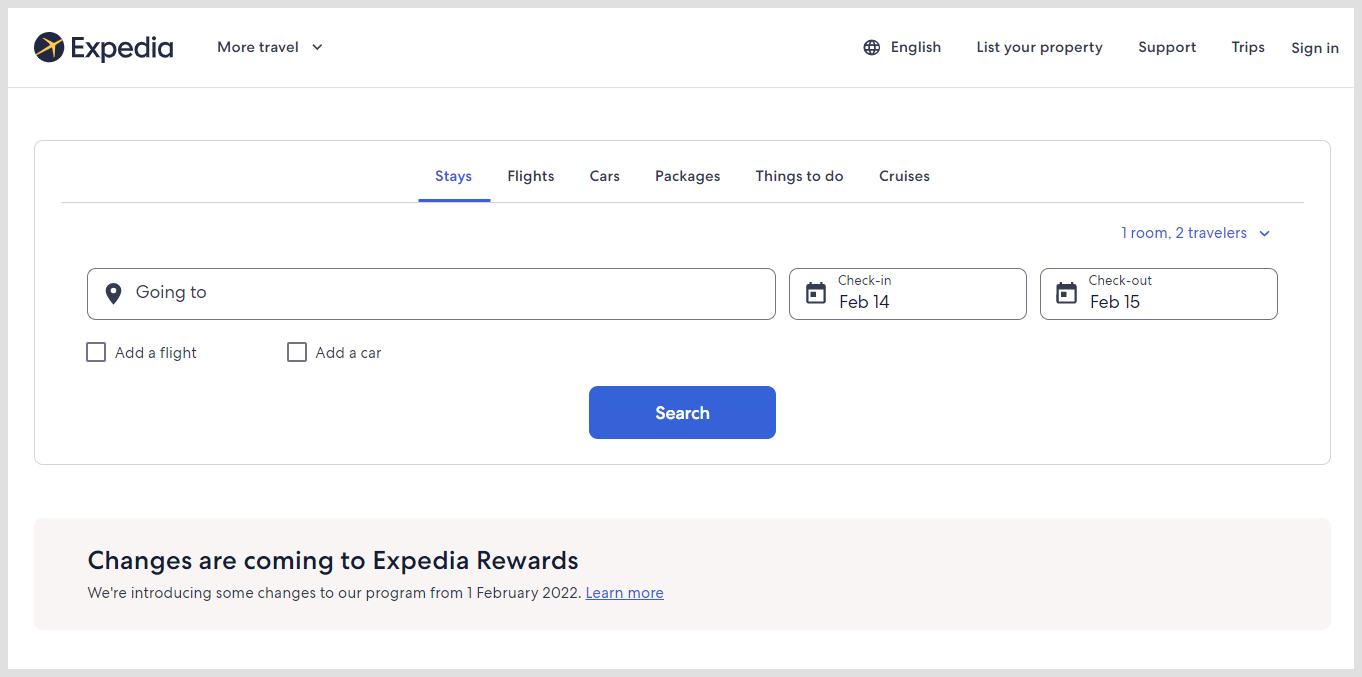 Basically, it works as a middleman between travelers and the hotels, airlines, rental, and cruises companies.
Although Expedia usually offers better prices than booking directly, but in case of any problems, you have to deal with or through them rather than directly since your contract is not directly with the airline, hotel, or rental company, it's with Expedia.
To resolve your issues, you'll have to contact Expedia customer support and they will handle the situation between you and their travel supplier.
This makes the whole process a bit of a hassle and your issue takes longer to resolve than when booking directly.
However, it's not always their fault when it comes to changing or canceling the bookings and getting refunds.
Sometimes it's the user's fault when they don't pay attention to their refund, changing, and cancellation policies which leads them to problems if things go wrong.
If you ask me, should I book through Expedia or directly?
My answer would depend on what you are booking.
If you're thinking of booking a flight, here's my suggestion:
Flights are expensive so I recommend booking directly with the airline company rather than through Expedia to avoid any risks unless there are significant differences in prices and you won't cancel or change your flight.
If you're thinking of booking a hotel, here's my suggestion:
Generally, booking a hotel is not as expensive as booking flights which means there is no high risk involved unless you are choosing an extremely expensive hotel for your stay.
So I recommend booking through Expedia rather than direct because the prices are usually cheaper.
However, make sure to compare the prices when booking a hotel directly and through Expedia.
If you see a big difference in prices and are not going to cancel or modify your then you should consider booking through Expedia.
Additionally, if you are considering booking a rental car or cruise through Expedia, I can't give any suggestions because I have never used it for those services.
Apart from my recommendation, make sure to read their policies and keep in mind the 4 safety tips and scams to be aware of to minimize the risk of a bad experience when booking through Expedia.
What Proofs The Legitimacy of Expedia?
Expedia was launched by Microsoft, a well-known reputable and the world's tech giant.
An online travel agency backed by one of the top tech companies (Microsoft) is definitely a legitimate platform.
In fact, it is one of the first companies to take travel booking to the internet.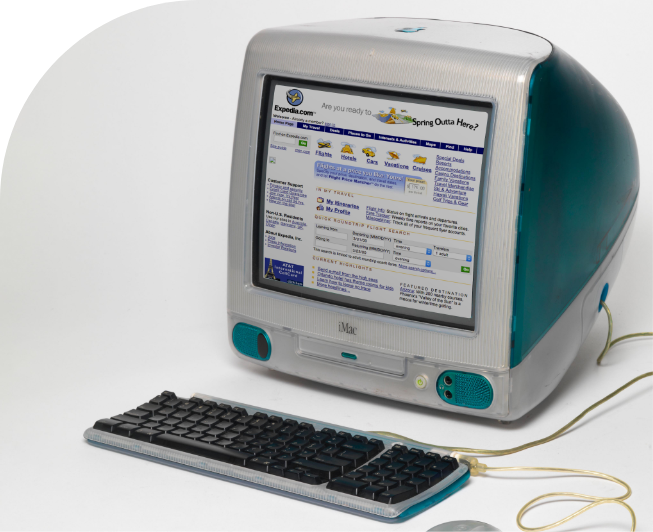 It was launched in 1996 as a division of Microsoft and then it spun off as a publicly traded company in 1999.
However, Microsoft sold Expedia to IAC (formerly USA Networks, Inc.) in 2002.
Later on, IAC also spun off Expedia and it's now an independent publicly traded company currently owned by Expedia Group, an online travel shopping company.
Expedia Group doesn't just own and operate Expedia.com but hundreds of other traveling platforms to help every type of traveler.
Some of its leading platforms are Expedia.com, Vrbo, Hotels.com, Hotwire, Trivago, Travelocity, Trip Advisor, and much more.

Furthermore, they don't operate their business anonymously, Expedia headquarters are located in Seattle, Washington, United States.
To sum up, I would say:
Like any other platform, Expedia has its own pros and cons, and not all users have had a great experience booking through them but that doesn't mean it is not a legit and trustworthy platform.
A platform launched by Microsoft, moved to the hands of a reputable company IAC, and has been in business for more than 20+ years with a headquarters in Seattle, Washington is definitely a legit platform.
Why Is Expedia Cheaper Than Booking Direct?
Like most people, I think one major reason why you ask "is Expedia legit, safe, and reliable?" is because of their low prices compared to the components being offered directly by the airline, hotel, or rental cars company.
Let me explain why it's cheaper!
Expedia is cheaper than booking directly because they buy hotel rooms, flight seat reservations, or other bookings in bulk and in advance at a discount. Over time, they resell those bookings at a higher price to travelers but not higher than the current market price of that booking.
Confused? Here's an example:
Expedia buys a block of 50 rooms from a hotel in advance for the next 2 months. Since they are buying in bulk and paying the hotel in advance, they get a significant discount.
Let's say, they get one room at $100 per night from the hotel while the current market rate by the hotel is around $150 per night.
Once the hotel sells that block of 50 rooms, they can't offer you a price cheaper than $150 since they already sold those rooms to Expedia at a discounted price of $100 per night.
Within those 2 months, If you ask the hotel directly for a price on one of the rooms already booked by Expedia, they will give you a higher price.
In contrast, Expedia can resell you at a higher rate than they purchased for ($100) but cheaper than the hotel. For instance, they might offer you at $130 per night but that rate is still lower than the price you get directly from the hotel, which can't be lower than $150.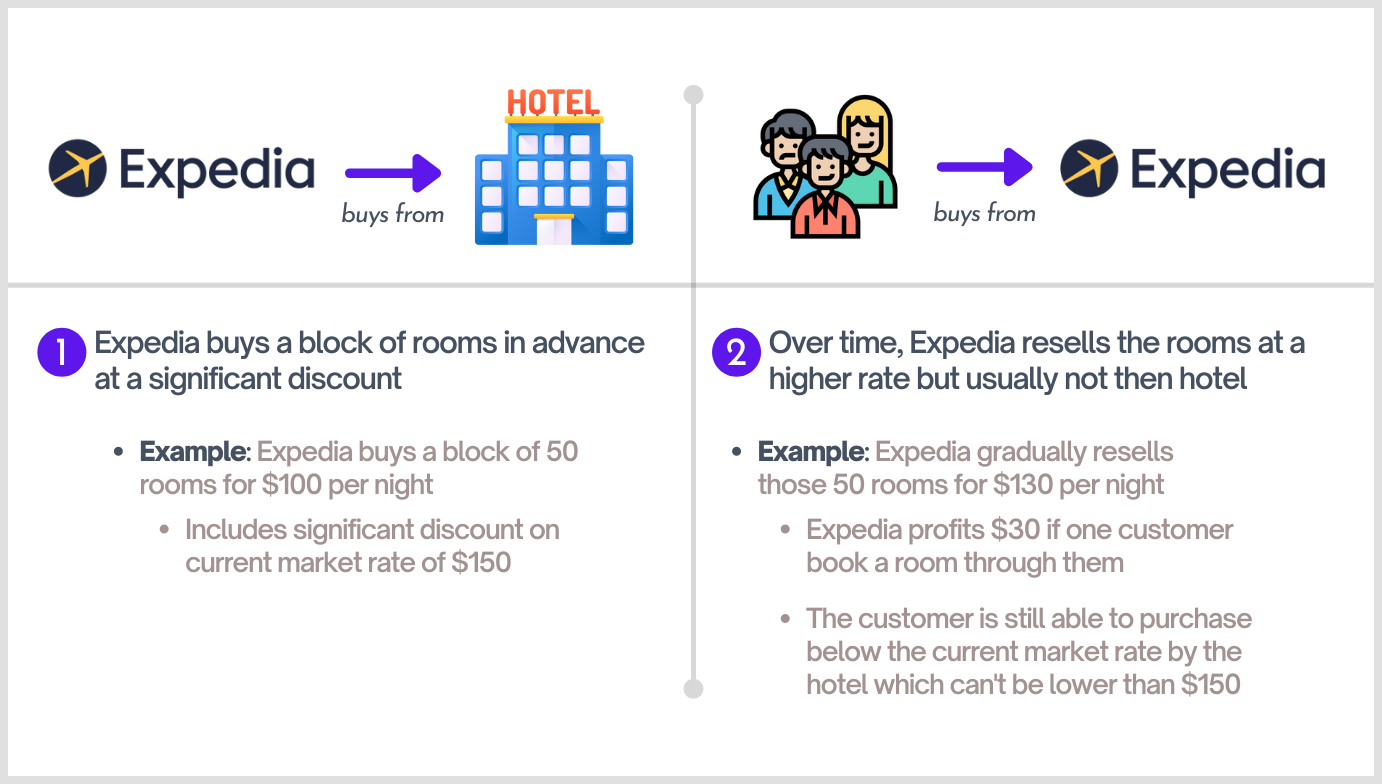 In addition to hotels, Expedia also employs this model with airline tickets and rental cars and then combines different bookings to offer attractive vacation packages with built-in savings as compared to booking the components independently.
So those are the reasons why Expedia is cheaper than booking direct.
However, it's important to bear in mind that Expedia is usually cheaper but not always.
Therefore, it's always worth checking the prices on both (Expedia and when booking directly) before you book to get the best possible rates.
Is Expedia Safe?
Expedia is very safe as long as you know what to look for before booking. While it has appropriate safeguards in place to keep you safe, you must also know the signs to look for before booking through them to avoid getting scammed.
Before I explain those signs to look for, I would like to address these 3 most common safety concerns by customers you may also have:
Safety Concern #1: Safety of Payment And Personal Information
Expedia has taken appropriate steps and numerous security measures to keep your payment and personal information secure.
Their website is secured with SSL, the most advanced form of security to keep your information secure.
Also, they ensure that your personal information remains protected and retained in accordance with applicable data protection laws.
Moreover, I searched on the internet and read tons of reviews to find complaints regarding Expedia's safety and security but didn't find a single complaint.
Therefore, I would say that you should feel confident using Expedia and don't need to worry about the security of your payment and personal details.
And, Is my personal information passed on to hosts?
No, Expedia is responsible for processing your payments, not hosts – so your payment or personal details aren't passed on to hosts except your full name and some basic details for identification purposes.
Keep in mind, hosts aren't allowed to ask for your personal or financial information, and if they do, you should never give them any personal information and complain to Expedia.
In fact, Expedia clearly stated that you should not give any sensitive information to anyone like your password or credit card details.

Safety Concern #2: My Safety At The Property
Safety at the property is probably the biggest concern people have before booking and it should be.
Generally, you would be safe at the property you book through Expedia, but no one can guarantee a completely safe trip and risks can occur.
However, we should take some intelligent measures before booking to make sure we would be safe at the property.
Just ensure the property you are looking for your stay has many reviews (100+) with a review rating of at least 4.5 out of 5, more details are below.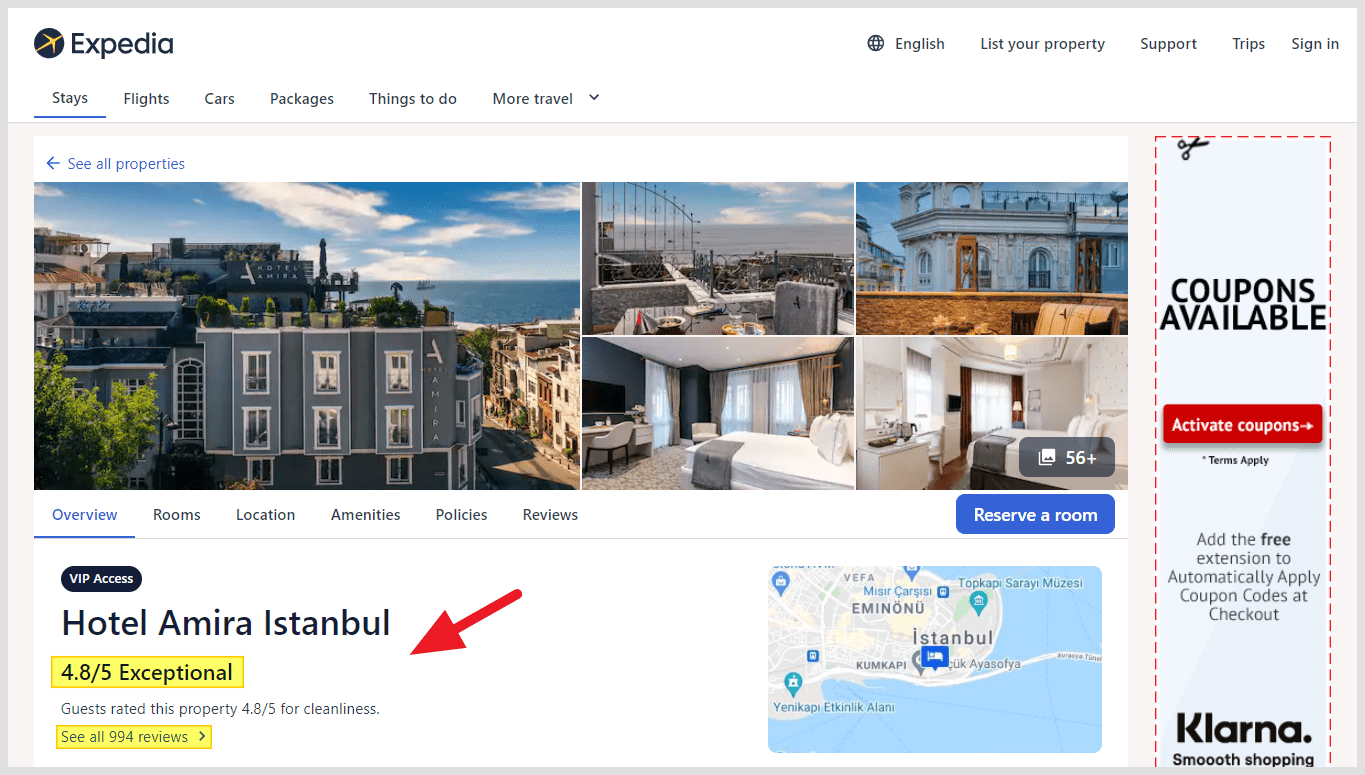 Additionally, you should never book a hotel in a rural area. Instead, always book your hotel in an urban area.
If you do these two things, you would be pretty much safe at the property.
Safety Concern #3: Booking Scams And Fraud
Expedia has taken appropriate steps and put safeguards in place to keep its global marketplace safe and prevent it from scams and frauds.
But like other online marketplaces, scams exist on all major online marketplaces, even Amazon and eBay.
The same goes for Expedia as well, scammers will always try to take advantage of new and inexperienced users of their platform.
Don't worry, below are the 4 tips to stay safe and avoid scams on Expedia.
4 Safety Tips & Scams to Be Aware Of
1. Do the research before booking
It's extremely important to do as much research as you can about your hotel, airline, or other bookings.
If you are booking a hotel, you should look at the reviews to know the feedback from past travelers and see ratings for things like cleanliness and facilities.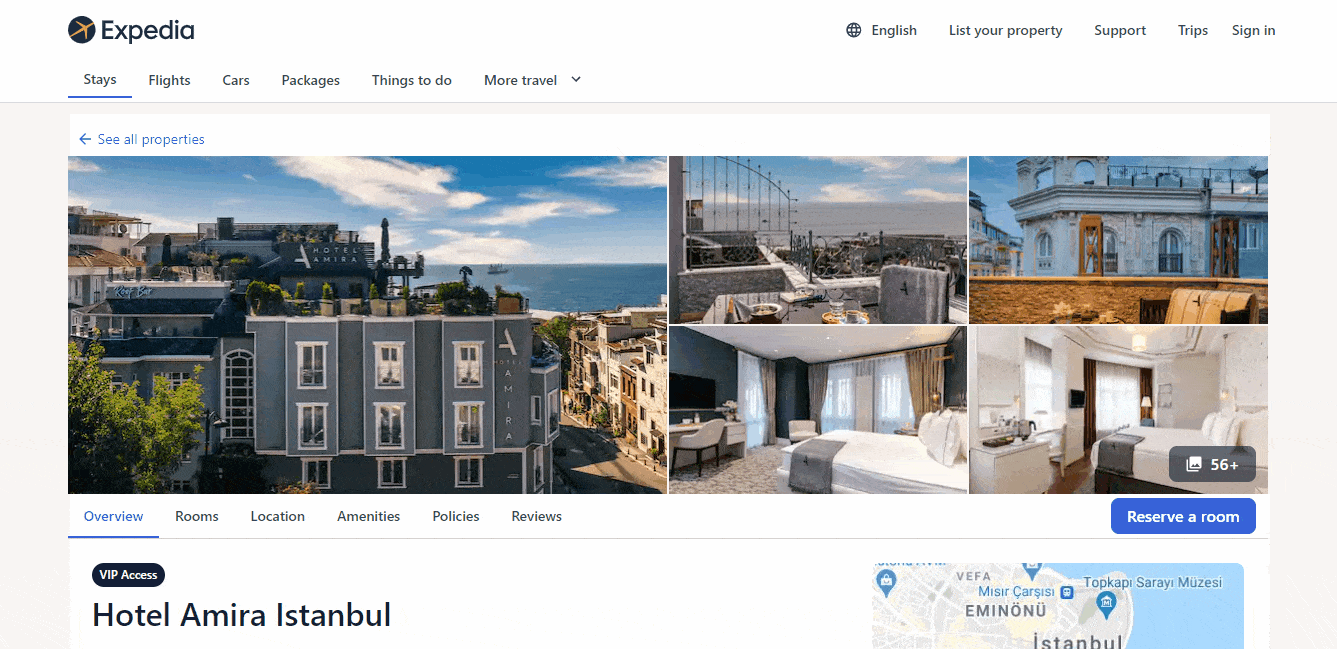 The reviews on Expedia are real because they can only be submitted by people who actually booked in the past.
Also, make sure to check the hotel policies and all the important details such as room prices, cancellation policy, property amenities, room amenities, location, photos of the hotel, and the room you're booking.
When you're booking a flight, the most important thing is to check the cancellation and changing policy, seat choice, baggage details, and restrictions.
2. Nevel deal outside of Expedia
Once a booking is made on Expedia, they allow their guest and travel suppliers to communicate through their platform.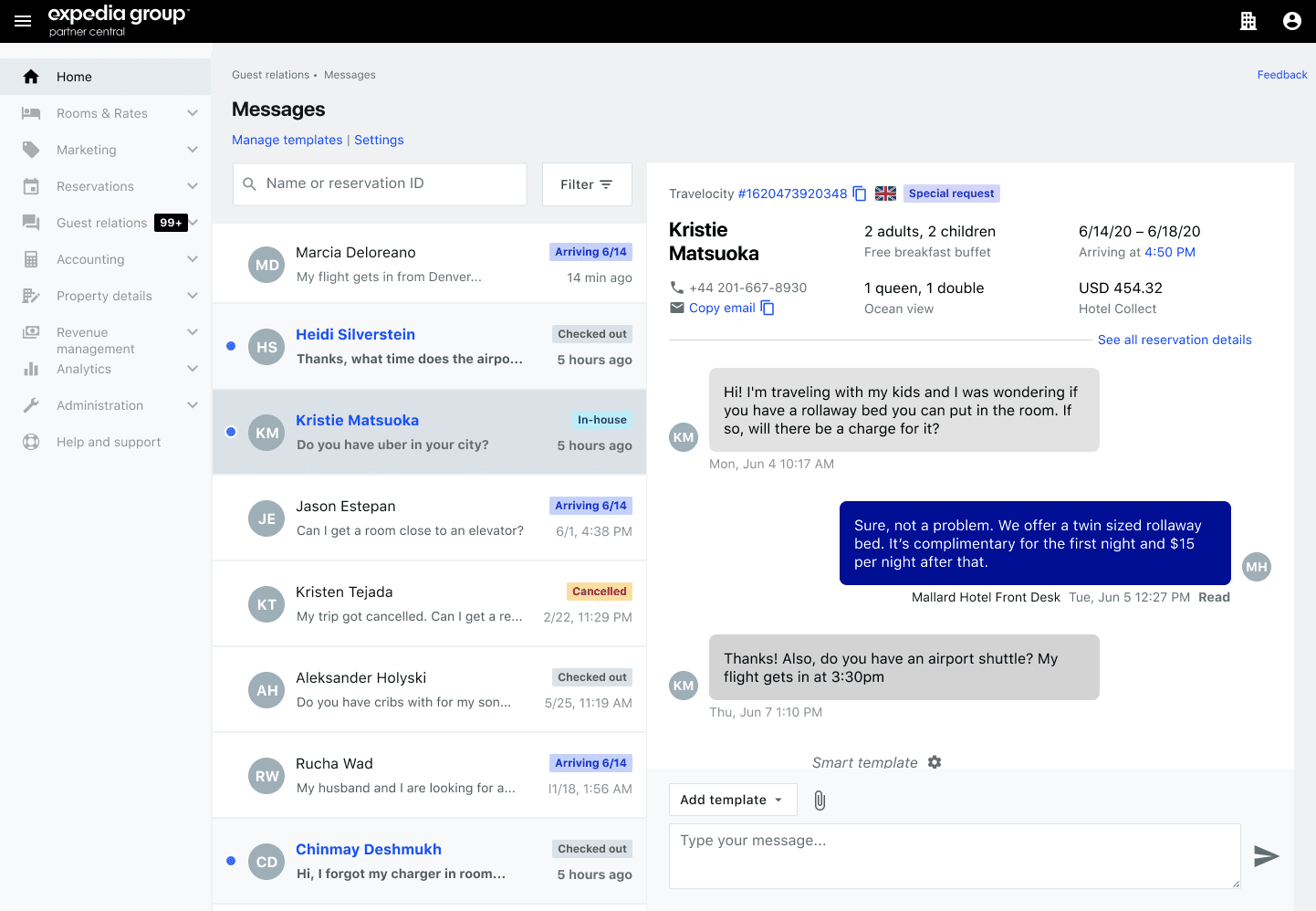 When a guest or host asks you in the messages to make payments or bookings outside of Expedia, it is most likely a scam.
The payment of your reservation is always collected by Expedia so they can handle the situation if things go wrong between you and the travel supplier.
Also, you should always communicate with your travel supplier or guest through their platform once your booking is made because the conversation is being monitored by Expedia to make sure all payments and related bookings are completed securely.
Therefore, you should always avoid dealing outside of their platform and make your communication, payment, bookings, or any kind of deal through their platform.
3. Beware of the phone calls and emails scams
Some scammers may try to take advantage of you by claiming to be from Expedia and may request you to give them your personal information.
If you receive a phone call or email claiming to be from Expedia asking for your personal information such as your password or credit card details, it's a scam.
You should not give them any information.
Even if they say your account will be banned or anything else, you should know that they are trying to scam you.
In face, Expedia clearly stated they never call you or send emails asking for your personal information.

Moreover, you may receive a phishing email with a link inside or file attachment but you should not open anything unless you know the email is from their officials.
Whenever you receive an email that seems to be from Expedia, make sure to check their email details before doing any action.
If the email is something like "[email protected]" rather than "[email protected]" then chances are, it's sent by a scammer to steal your personal, financial, or account information.
4. Print out your itineraries
Once your booking is made through Expedia, you'll receive a confirmation email from them with a link to See your itinerary or just go to My Trips and select the itinerary you'd like to print or view.
It's always better to print out your itineraries booked through Expedia and make sure to take them with you on your trip as proof to avoid any potential issues when you arrive at your destination.
There you have it – those are the most important tips and common scams to be aware of to stay safe on Expedia!
Expedia Refund Policies, Timelines & Processes
As I mentioned at the beginning of this article, Expedia is a legit company but sometimes getting a refund is a headache but it's not always their fault.
In certain cases, it's the customer's fault as well when they fail to follow their refund and cancellation policies.
Therefore, it's important to know their policies to avoid any potential issues when it comes to getting refunds from Expedia.
Let's get to know that as well as the refund timelines and process, starting with the policies first.
Expedia Cancellation & Changing Policies
Since Expedia offers to book flights, hotels, car rentals, and cruises through its platform, its policies are different for each type of service it provides.
Following are quick links for you to know the policies for each service it offers:
Flights Cancellation & Changing Policies
When you are booking a flight through Expedia, you'll see listings from different airlines.
Some flights do not charge cancellation or changing fees, while some do, and some don't even offer cancellations. It also depends on the flight package you're booking.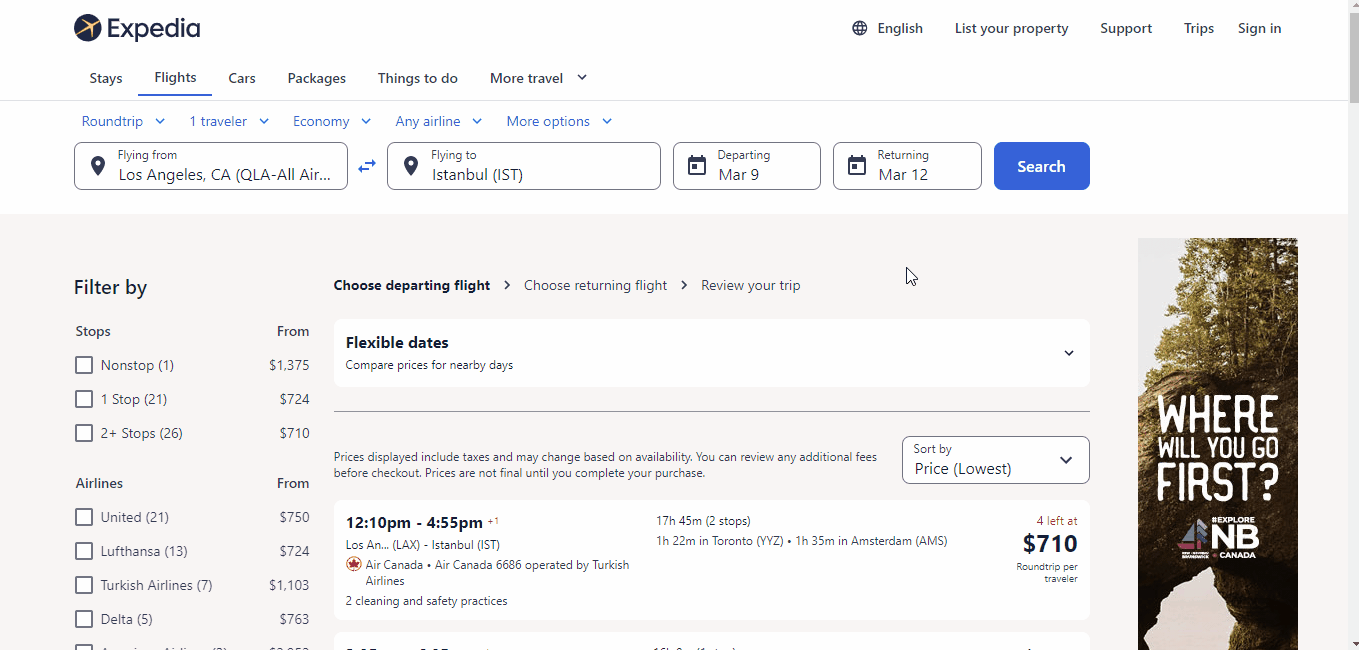 The flights with cancellation not allowed means they are non-refundable so if you cancel, you won't get the refund.
However, Expedia claims that you can request cancellation even on flight tickets booked with no cancellation allowed to get the full refund but within 24 hours of making your reservation.
This is because the US Department of Transportation requires all airlines flying in the U.S. to offer free 24-hour cancellation. It includes travelers who book their flights through Expedia as well since they also operate their business from the U.S.
Furthermore, the flights with cancellation allowed mean you can cancel your flight without any penalty. For more info, check your Airline rules + restrictions in your itinerary.
Aside from cancellation, if your flight ticket includes no charge fee and you want to change your booking then:
Go to Trips.
Select Change Flight.
Search and book the new flight that works best for you!
However, if your ticket doesn't include a change in booking then you can't do anything and if the change applies charges then simply visit your itinerary to see how much fees your airline will charge you to change your flight.
When you're booking the flight, the cancellation and changing fee is also described in the listing of the airline as well.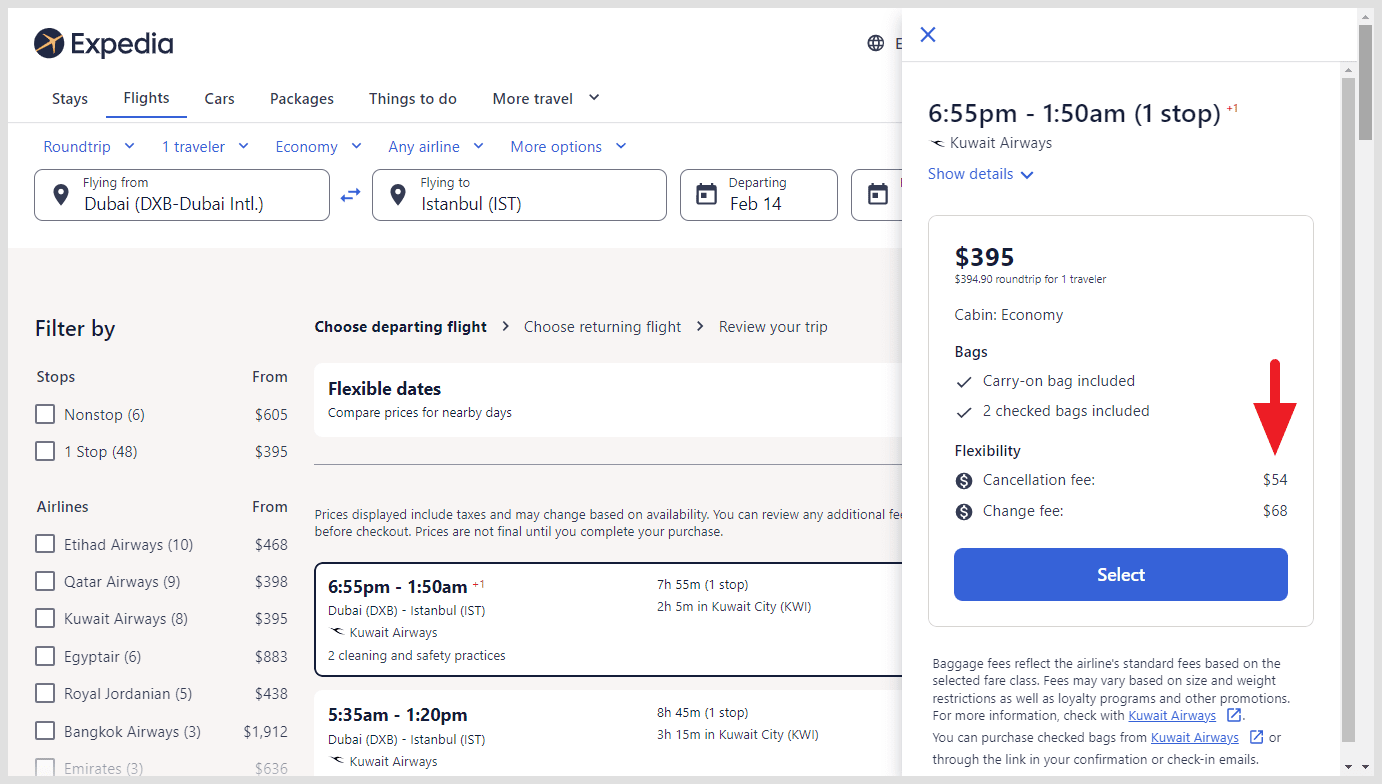 Hotels Cancellation & Changing Policies
The hotel cancellation policies depend on the type of booking you reserved and the rules set by your hotel, both in general and in relation to your specific room type.
Expedia itself doesn't charge any fee, each hotel has its own rules for cancellation so it all depends on the type of room you reserved and the hotel you choose.
When booking your room, you'll see two types of cancellation policies:
Non-refundable: You won't get your money back if you cancel.
Fully refundable before a specific date: You'll get all your money back if you cancel before your hotel's cancellation deadline.
Please note, the hotel may or may not charge you some additional money if you choose a fully refundable option while reserving your room. This depends on the policies set by them and the room type you select.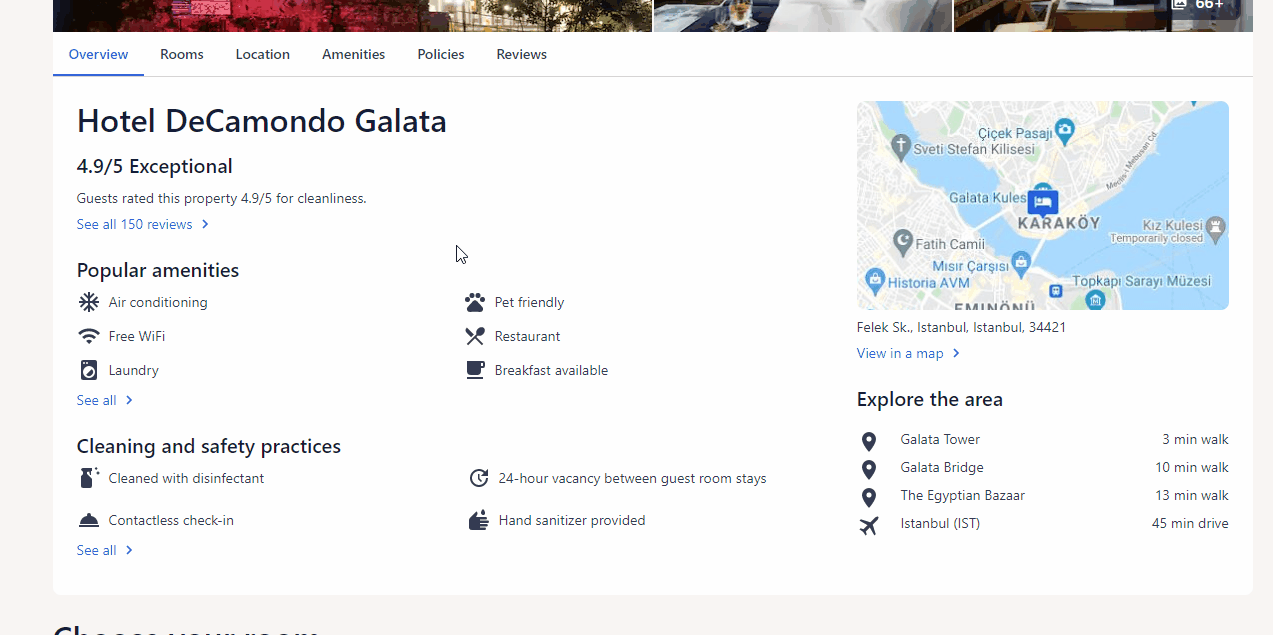 However, there is no additional charge if you select a non-refundable room.
The choice is yours whether you want to select a non-refundable booking or a fully refundable one.
Apart from hotel cancellation, if you want to make changes in your hotel bookings like changes in your room type, number of guests, and travel dates then your hotel might charge you some fees.
However, hotels usually won't charge you anything if you request to change your guest name, smoking preference, accessibility options, and bed type.
Rental Cars Cancellation & Changing Policies
The cancellation policies for a rental car vary depending on the company you book with.
Some car rental companies offer free cancellation so you can cancel your reservation free of charge anytime, while some are non-refundable meaning you won't get the refund if you cancel your booking.
When you're booking a car through Expedia, you can see whether they offer free cancellation or are non-refundable.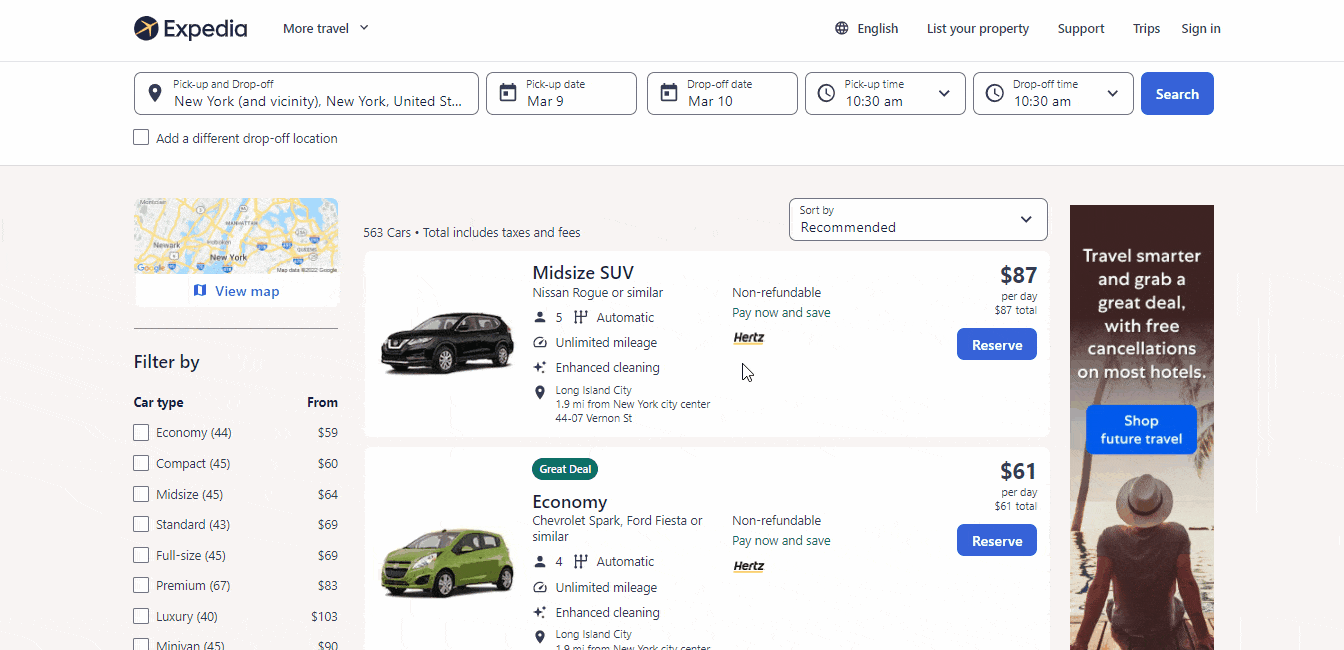 When it comes to changing your rental car reservation, you can't change it once booked. However, you can cancel it and make a new reservation if you book a car with free cancellation.
Cruises Cancellation & Changing Policies
A full refund is offered on most cruise bookings up to 90 days before departure. To see if you're eligible to get the refund, check out your itinerary for details.
Vacation Package Cancellation & Changing Policies
If you book your vacation package within the last 24 hours, you may be able to cancel it and get a full refund.
Unfortunately, if it's been more than 24 hours, you'll be charged a cancellation fee by either your airline, hotel, car rental company, or activity provider.
There's not an exact cancellation fee you're going to charge, just visit your itinerary to know how much fees will pass on to you.
For more information, check out how you can change or cancel your vacation package.
Activities Cancellation & Changing Policies
Almost all activities offer free cancellation if you cancel before their cancellation deadline, however, there are very few ones that are non-refundable.
Refund Timelines & Process
The refunds for most flights, including when they're part of a vacation package, are issued within 12 weeks.
It is also possible that some refunds could take longer than these 12 weeks period depending on the airline.
Refunds for hotel, rental car, and activity including when they're part of a vacation package, are issued within 24 hours from the time the cancellation request is made.
Additionally, your bank or payment service determines when the funds become available in your account.
You'll receive a refund on the payment method you used to pay for the booking. For example, if you paid with your debit card, you'll receive a refund on your debit card.
If there is a cancellation fee with your booking, you'll be refunded your total amount minus the cancellation fee. For example, if you paid $100 and the cancellation fee is $10, you'll be refunded $90.
Conclusion
Expedia is definitely a legit platform but you are pretty much stuck when booking through them. In most cases, you can't change or cancel your booking which means getting a refund is a complicated process because you are dealing with Expedia rather than directly.
The major benefit of booking through Expedia is that it's usually cheaper than booking directly but the downside is that when it comes to changing or canceling your booking to get the refund, it's a headache.
However, it isn't always their fault.
Often, it's the customer's fault if they don't read or pay attention to the changing and cancellation terms that apply to their hotel, airline, and other bookings.
To conclude, I recommend booking through Expedia only when you notice the price difference between booking directly and through them is substantial and you are completely sure that you won't cancel or change your bookings.
Also, it's very important to keep in mind the safety tips to minimize the risk of getting scammed and don't forget to read their policies so you can avoid potential issues if something goes wrong.
Got any questions or want to share your experience with Expedia?
Please, let me know and share your valuable thoughts to help each other in the comments below.