Last Updated: August 22, 2023

JustFly typically offers cheaper rates than direct booking with the airline, but is it actually legit?
By the end of this post, you'll find out EXACTLY if it is a legitimate, safe, and reliable platform or A SCAM and what you should be aware of before booking through JustFly.
Let's get started.
Is JustFly Legit?
JustFly is a legit online travel agency as it is the subsidiary of Flighthub Group, one of North America's largest online travel agencies. However, booking through it isn't reliable and safe at all.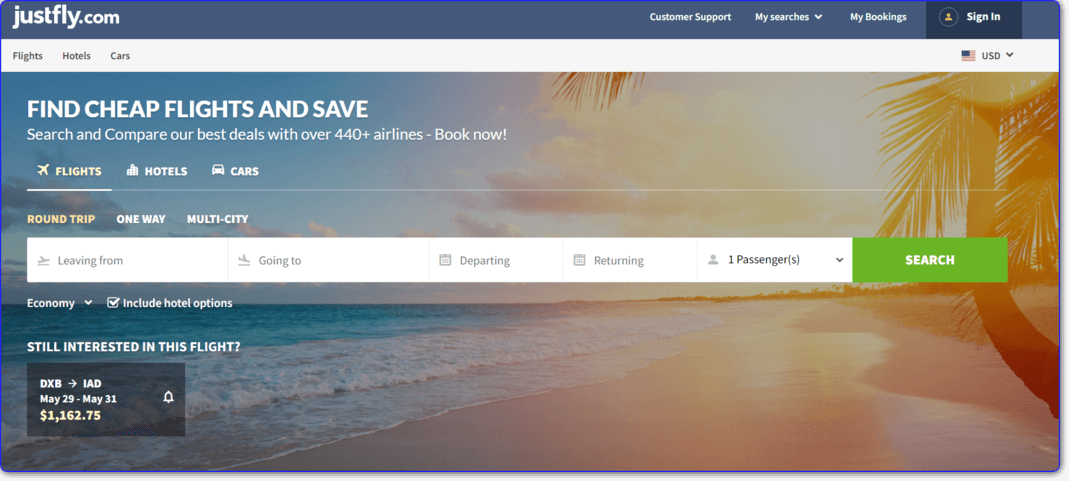 In case you're wondering, why is booking through JustFly not safe and reliable?
Let me explain the reason:
JustFly basically acts as an intermediary between you and the airline.

Being a middleman, it is JustFly who collects your payment and handles your booking, not the airline.
Therefore, the airline you're booked with through JustFly won't be liable to help you directly if something odd happens since your contract isn't directly with them, it is with JustFly.
So in the event that any issues arise between you and the airline, you'll have to contact JustFly first who will then reach out to the airline you're booked with and then get back to you.

This makes (the involvement of a third party, JustFly) the whole process of resolving any issues a bit challenging.
But what makes things even more challenging to resolve is the worst customer service of JustFly.
Yes, you heard it right!
The customer service of JustFly is very poor, which makes resolving any issues nearly impossible, especially if it requires urgent actions.
Likewise, making changes or cancellations to flights booked via JustFly is nearly impossible.
The same goes for refunds, even if you have purchased their cancellation protection.
For those who don't know, JustFly's Cancellation protection is an additional paid service in which they claim that you'll get a full refund if you are unable to attend your booking for fair reasons mentioned in its policies.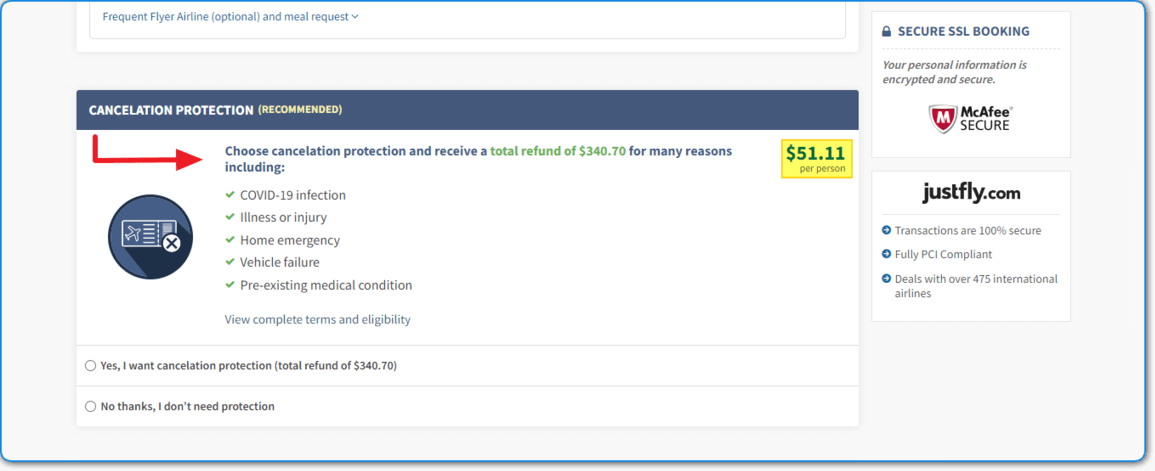 But in reality, JustFly typically rejects the evidence customers provide to claim their refund under cancellation protection.
JustFly also has a number of other problems, including:
Hidden fees and additional charges: JustFly has been criticized for not being transparent about additional charges. Many users have reported unexpected charges during the booking process or after completing a reservation.
High Administrative Charges: The administrative charges of making changes, cancellation, and getting a refund are very high. You'll receive a meager amount of refund as the administrative charges for both JustFly and your respective airline will be deducted from your refund.
Lack of transparency in booking details: Some users have reported discrepancies between the flight details displayed on JustFly's website and the actual details provided by the airlines. This lack of transparency can lead to confusion and inconvenience, especially if changes or issues arise during the trip.
Overbooking of your reserved seat: There are instances where the airline may assign you a different seat than the one you reserved via JustFly. This occurs when your requested seat is overbooked, but JustFly fails to notify you of this during the booking process.
Technical issues: When using JustFly's website or app, you may encounter technical glitches and errors. These issues can lead to frustrations during the booking process, such as difficulties in searching for flights or completing transactions.
So all of these are the reasons why JustFly isn't reliable and safe at all.
So, Should You Book Directly Or Through JustFly?
Even though I always recommend not to book your flights through an online travel agency, JustFly is by far the least reliable option out of all widely used online travel agencies.
In addition, it lacks transparency as well.
Therefore, I highly recommend you to AVOID BOOKING FLIGHTS THROUGH JustFly.
Instead, BOOK YOUR FLIGHTS DIRECTLY WITH AN AIRLINE to avoid the headache and complications in resolving issues, making changes, cancellations, and getting a refund.
Got any questions or want to share your personal experiences with JustFly?
Please, comment below!