Last Updated: August 18, 2023

Testerup (formerly Testery) claims that you can earn real money up to $120 per test offer, but is it actually legit and does it really pay? Or, is it a scam and a waste of time?
Keep reading to find out because these were the exact concerns I had when I first started using Testerup.
And now that I am aware of the truth about Testerup, I will share my findings with you.
Let's dive right in!
Is Testerup Legit?
Testerup is not entirely legit as it misleads users with false advertisements.
Here's how:
When you open Testerup's website or app, they claim that you can earn a huge amount of real money as an online tester of games, test apps, online surveys, and more.
And as soon as you sign up, they will show you all the available offers and how much money you will earn for completing each offer.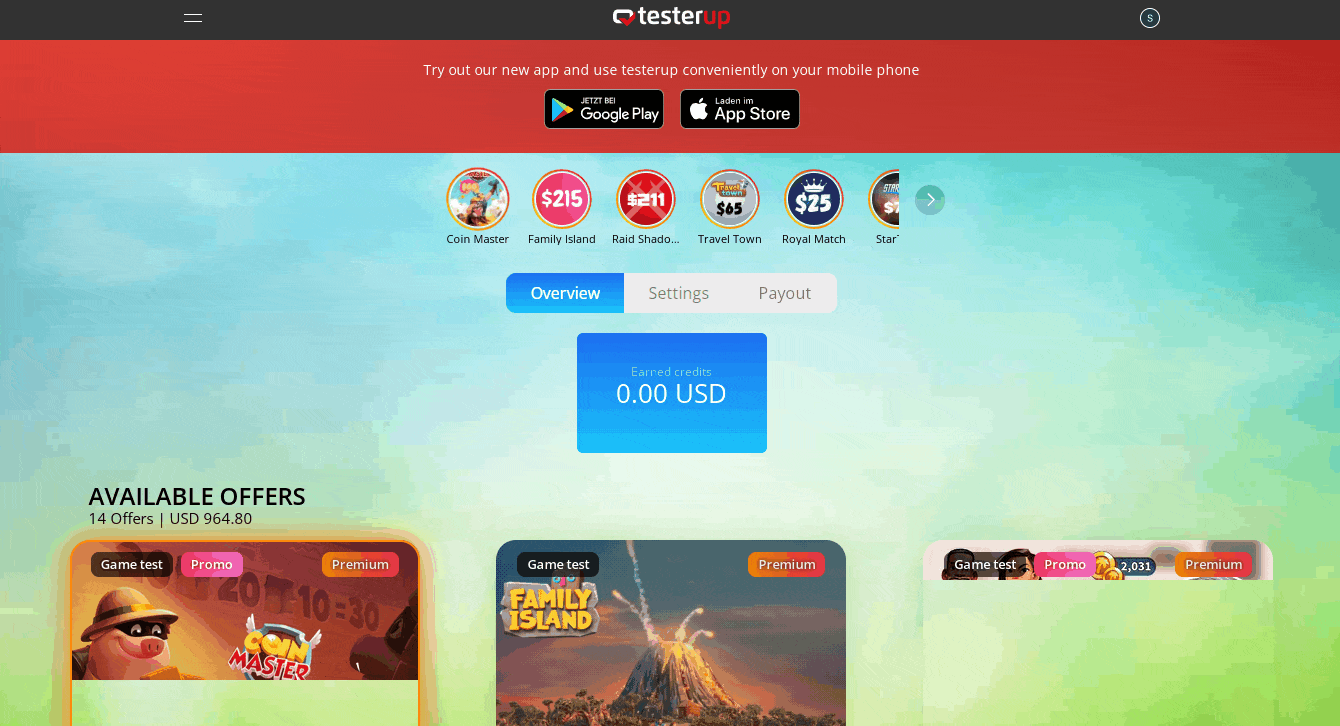 Once you open any offer, for instance, Coin Master, Testerup will show you what you actually have to do to earn the money.
In the case of Coin Master, you'll have to:
Install the app via their button
Reach Coin Master's Village 60 within 40 days in order to earn $72.50
By the way, you will earn some amount of money along the way by completing certain tasks.
For example, when you complete Village 3, you will earn $1.50 but that won't be credited to your account balance until you complete the full offer.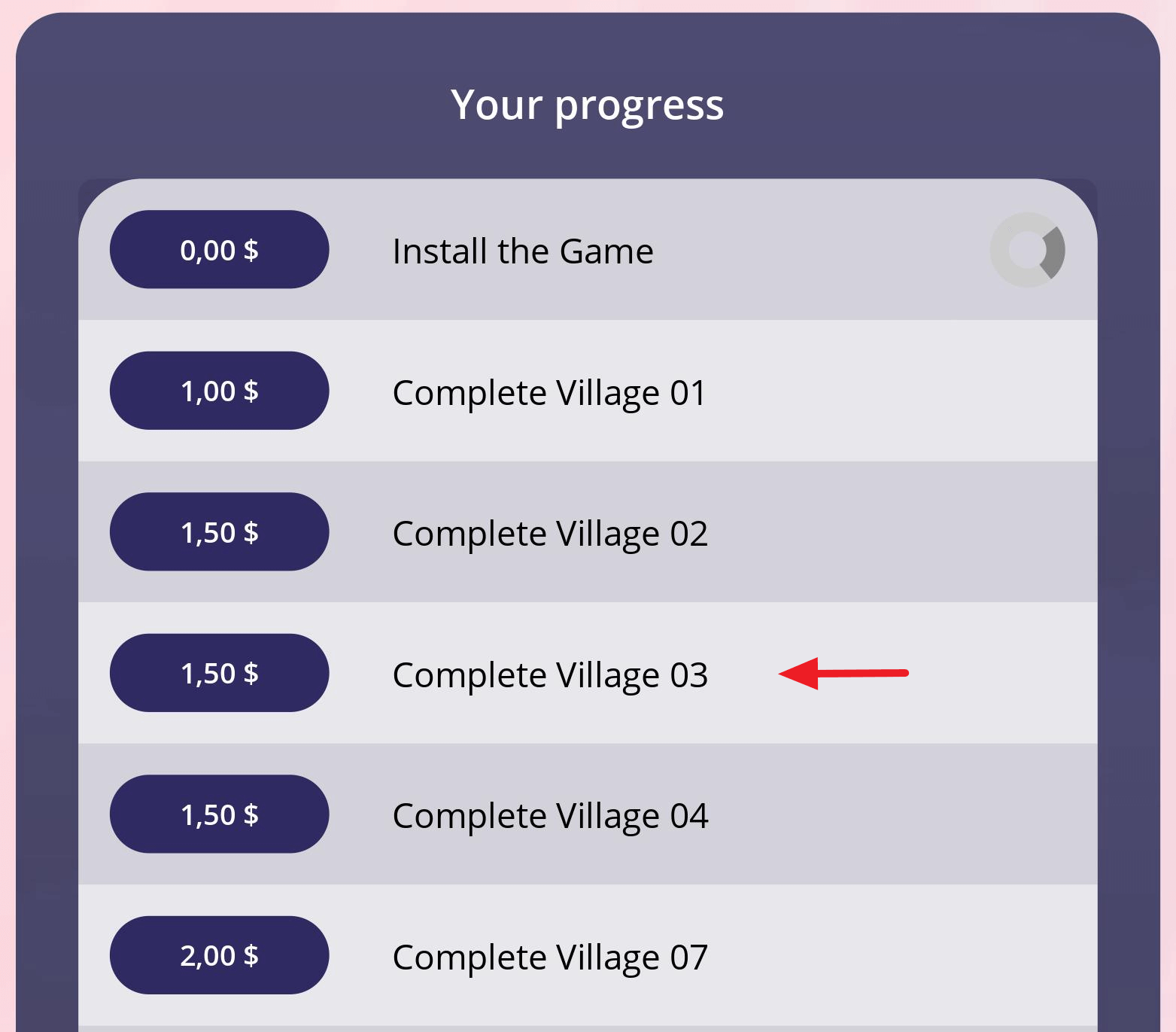 However, Testerup allows you to cancel the task early if you just want to claim whatever amount of money you've earned currently.
For instance, if I've completed only Village 3 of Coin Master and want to cancel the offer early, a partial reward of $1.50 will be credited to my account balance.
While it seems like a fun and easy way of earning money, here's what Testerup hides from you:
Each of the tasks it shows you in the offer becomes more and more harder as time goes on and it becomes nearly impossible to complete the offer without spending your own money on the games you're playing.
Just take the Coin Master offer as an example. Completing Village 60 in 40 days without spending your own money on buying extra spins or coins is extremely hard.
This isn't just the case with this (Coin Master) offer.
Pretty much every offer of Testerup is incredibly hard to complete unless you are a PRO (which is highly unlikely) or spend your own money.
Now you might be thinking:
I will just complete certain tasks, then cancel the offer early, and then cash out the partial amount of earnings that will be credited to my account balance by Testerup.
Well, you can't because the minimum cash out to withdraw is $70, which is a ridiculously high payout threshold.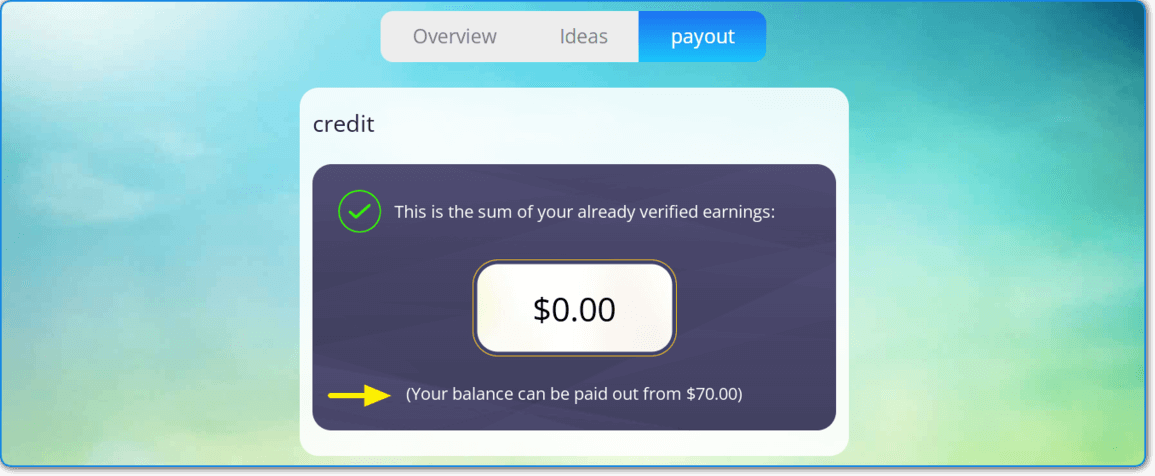 And if you're thinking that I'll just complete the initial tasks of the multiple offers to reach the $70 threshold and withdraw my earnings, please bear in mind that:
The initial stages of every offer will pay you only a few cents or a couple of dollars (usually ranging from $0.50 to $2).
But only the harder tasks will pay you the apparent $10, $20, or $30, which are extremely difficult to complete unless you start spending your own money.
Testerup, however, has a few offers that are not extremely hard to complete but they pay the least amount and with those few offers, you'll never reach the $70 payment threshold.
And eventually, you'll have to do the offers that are high-paying but are nearly impossible to complete without spending your own money.
Even if somehow you manage to achieve the $70 payout criteria or reach close to it after spending so much time and maybe even your own money to complete the offers, they may suspend your account without a valid reason.
I know this because they have suspended my account, and I am not the only one.
Numerous other users have also reported that their accounts were suspended for no reason, particularly when they were close to the payment threshold.
To sum up everything, I would say:
Instead of earning money from Testerup, there is a high chance that you may end up wasting a substantial amount of time, and perhaps even money, to complete the offers and you may still not get paid due to the risk of account suspension.
I feel like the team behind Testerup is pretty smart.
They have designed their application in such a way that traps you to play the games for as long as possible with the hopes that you'll earn a huge amount of money.
But in reality, you might end up spending your own money as the offers become more and more difficult, reaching a stage where it is basically impossible to complete them.
And even if you hit the payout threshold or reach close to it, Testerup may suspend your account.
So basically, there are very few chances that you will cash out your earnings from Testerup.
The only people that really make the money are the team behind Testerup, not its users.
We dedicate a considerable amount of our time and occasionally even money on the games and other applications that Testerup is promoting.
Testerup gets commission/money from the developers for promoting their games and other applications through offers.
So, Should You Use Testerup?
After knowing the truth, I think there's no reason to use Testerup.
It is a complete waste of time and there are very low chances of cashing out your earnings from Testerup.
In case you're wondering, Does Testerup really pay?
To be honest, I'm not completely sure if Testerup actually pays since they suspended my account for no reason when I was about to hit the $70 payout threshold.
But one thing is for sure:
Testerup is a complete waste of time and the chances of cashing out your earnings from it are extremely low as its offers require a lot of time and are extremely hard to complete without spending your own money on in-app purchases.
In addition to that, there is a risk of account suspension as well, particularly at the end of reaching the $70 payment threshold.
Therefore, I highly recommend you to AVOID TESTERUP at all costs.