Last Updated: June 14, 2023

Spokeo claims that you can get information about someone, but it requires you to pay an upfront membership fee.
This leads to a question, is it actually legit and does it really provide you the information or is it a scam waiting to take my hard-earned money?
To confirm this, I've paid for their service, so you don't have to, before knowing the truth about Spokeo.
So, let's get started!
Is Spokeo Legit?
Spokeo is definitely a legitimate online service that provides access to information about individuals. However, the data it provides is basic and not always accurate, up-to-date, or complete.
Here's why:
Spokeo does not provide information on anyone by itself, nor does it use any special algorithms or dark web data on its website.
Instead, it aggregates data from various online and offline sources that are publicly available and legally accessible, such as:
Public records: Public records are official documents and information that are not considered confidential and, therefore, are available to the general public for inspection and retrieval. They are created, maintained, and provided by government agencies unless some specific laws or regulations prohibit or limit their disclosure. Birth, death, traffic, and criminal records are some examples of public records.
Social Media Platforms: Spokeo also gathers data from social media platforms, such as Facebook, Twitter, and LinkedIn. This includes information users have made public, such as their name, age, location, and employment history.
Online directories: They also extract information from online directories such as Yellow Pages, White Pages, and other similar platforms.
User-contributed data: Some data on Spokeo comes from user contributions or submissions. Users can provide additional information or correct existing data through the platform.
Other Sources: Spokeo also scrapes information from various websites, blogs, forums, news articles, and other publicly available information.
Spokeo then combines all the collected data into an easy-to-understand report and offers it to users for a fee.

But since Spokeo gathers data from publicly available sources, the information it provides tends to be of a basic nature that could potentially include inaccuracies, incomplete details, or outdated information.
Additionally, it is worth noting that although Spokeo possesses billions of records and generally offers information on almost any individual in the US, not everyone's information is available on Spokeo.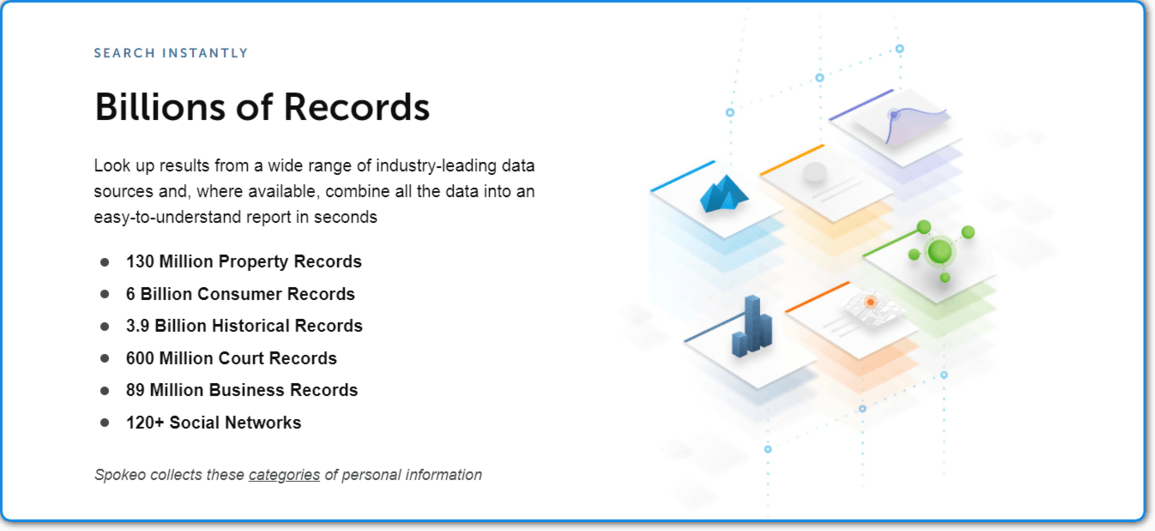 The availability, accuracy, and completeness of information on Spokeo depend on several factors, including the individual's online presence, public records accessibility, and whether or not he/she has removed his/her details from Spokeo.
But as far as its legitimacy is concerned, Spokeo is without any doubt a legitimate platform that really provides basic information about people such as their addresses, contact details, criminal records, social media profiles, etc.
How do I know?
Well, I've tested Spokeo myself!
To confirm if it really works, I searched for my friend by entering his name.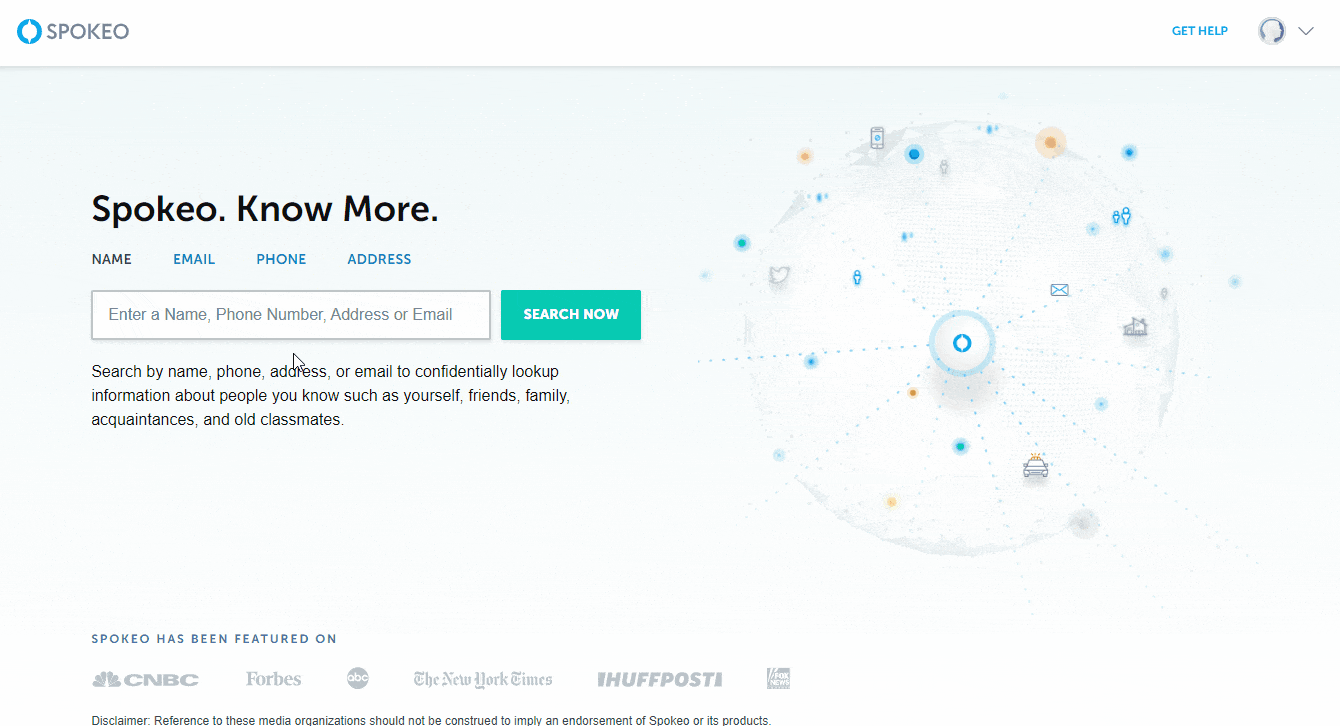 Then, to refine the search results, I selected the state where he lives (in his case, Missouri) from the left side.

Spokeo then showed my 5 results: 3 from Kansas City and 2 from Saint Louis with different variations in names.
Among the five results, I specifically searched for my friend who resides in Kansas and clicked on the result that matched his exact name.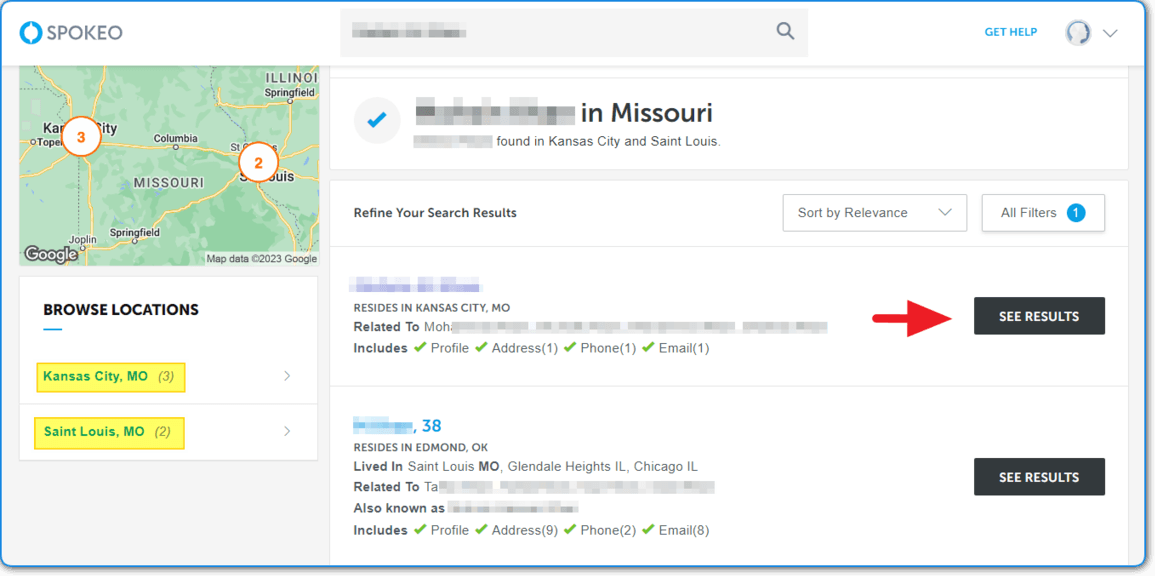 By viewing his results, Spokeo showed me his address, phone number, email address, wealth details, and family/relatives details such as their names, ages, and addresses along with the option to view their full profile.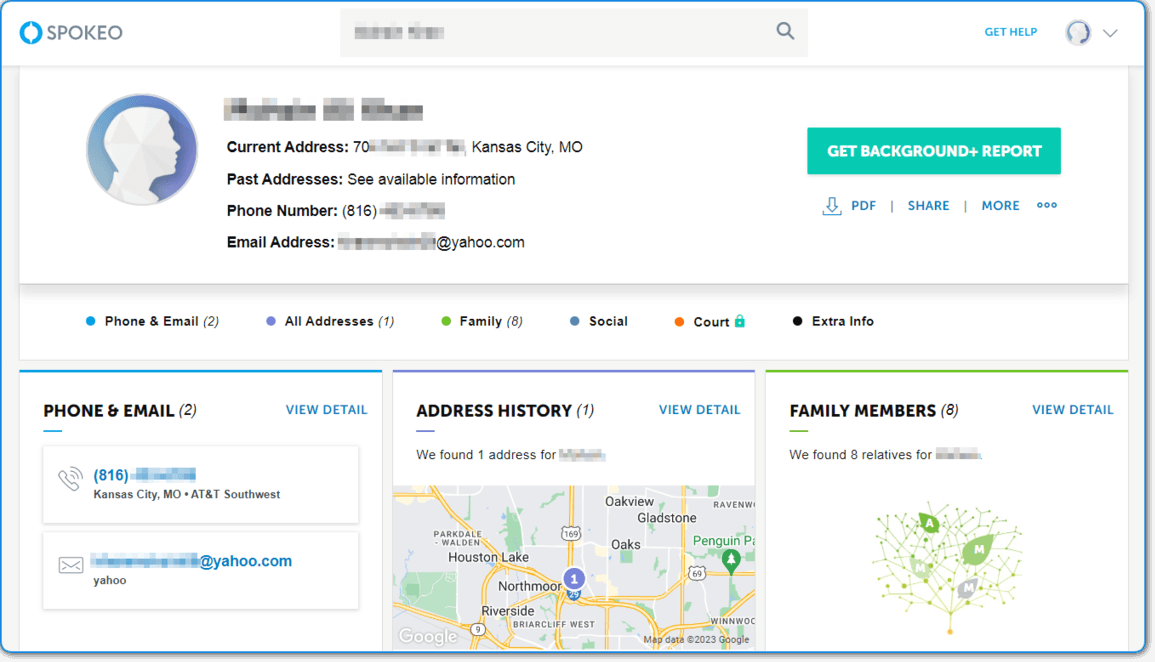 Though some details were missing such as his work details and social profiles, the other provided information was completely accurate.
However, as I said before, Spokeo's provided information is not always accurate or up-to-date.
Therefore, it's always a good idea to cross-verify any information obtained from Spokeo or any other similar services such as BeenVerified and TruthFinder before making any conclusions or decisions based on it.
But overall, Spokeo is a legitimate service for finding basic information about someone.
So, Should You Purchase Spokeo's Membership?
Well, it depends on your specific needs, preferences, and budget.
However, I recommend you NOT TO PURCHASE its membership if:
You're looking for information about someone outside the United States.
You are in search of confidential or highly sensitive information about someone such as his/her social security number, bank details, etc.
You need to conduct a one-time or very limited number of background searches per month.
You can find the required information on your own, especially if it is very basic information such as his/her name, social media accounts, employment history, etc.
You want to use Spokeo for professional purposes such as evaluating a person for employment, promotion, reassignment, or retention.
But, I definitely recommend you to PURCHASE its membership if:
You're looking for information about US-based people only.
You want to get access to publicly available information about someone such as his/her name, phone number, address, criminal records, property records, relatives' details, etc.
You need to perform frequent background searches per month.
You can't find the information on your own or don't have time to travel to local courthouses to file requests for public records or scour the internet in search of information about him/her.
You accept the fact that the information it provides may not always be accurate, complete, or up-to-date.
Tip: Before committing to the full membership of Spokeo, I highly recommend you to try out its paid trial to see if it's right for you.
How To Get The Paid Trial of Spokeo?
To get the paid trial of Spokeo, follow these steps:
Visit Spokeo.com and search for someone by entering his/her name, email, phone, or address.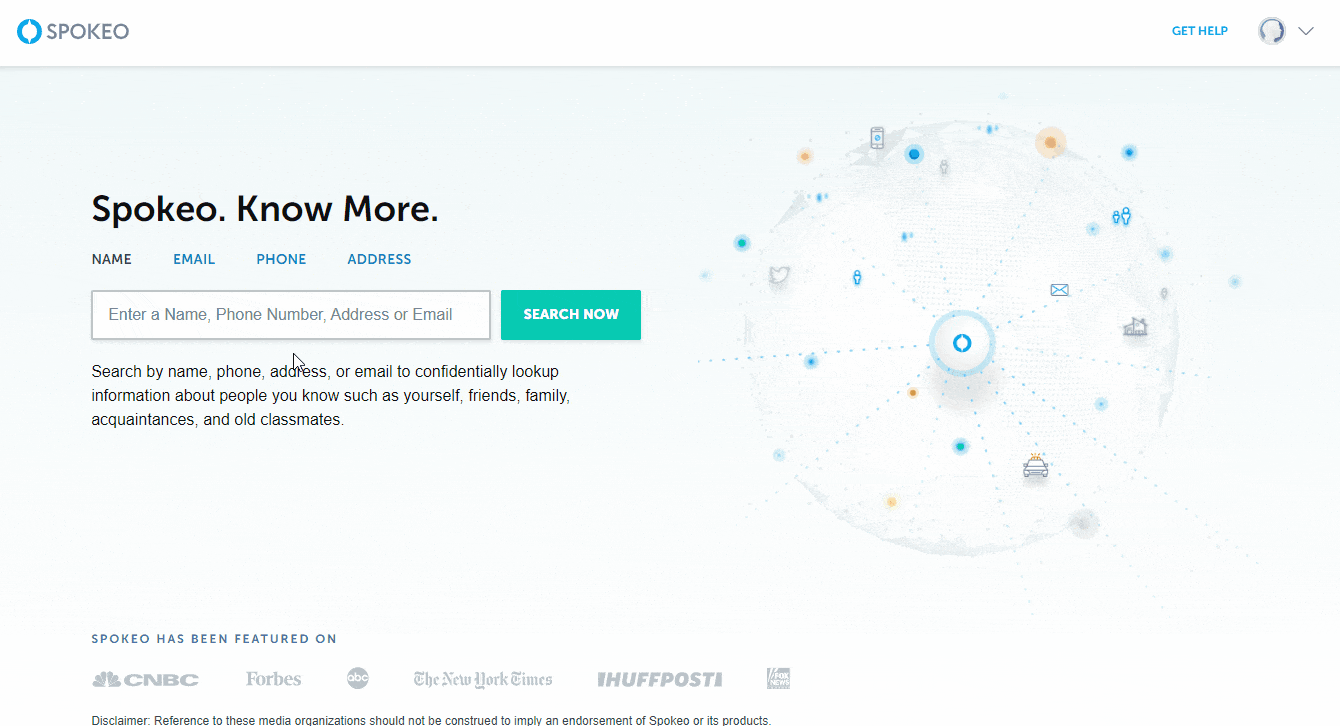 Click on your preferred search result.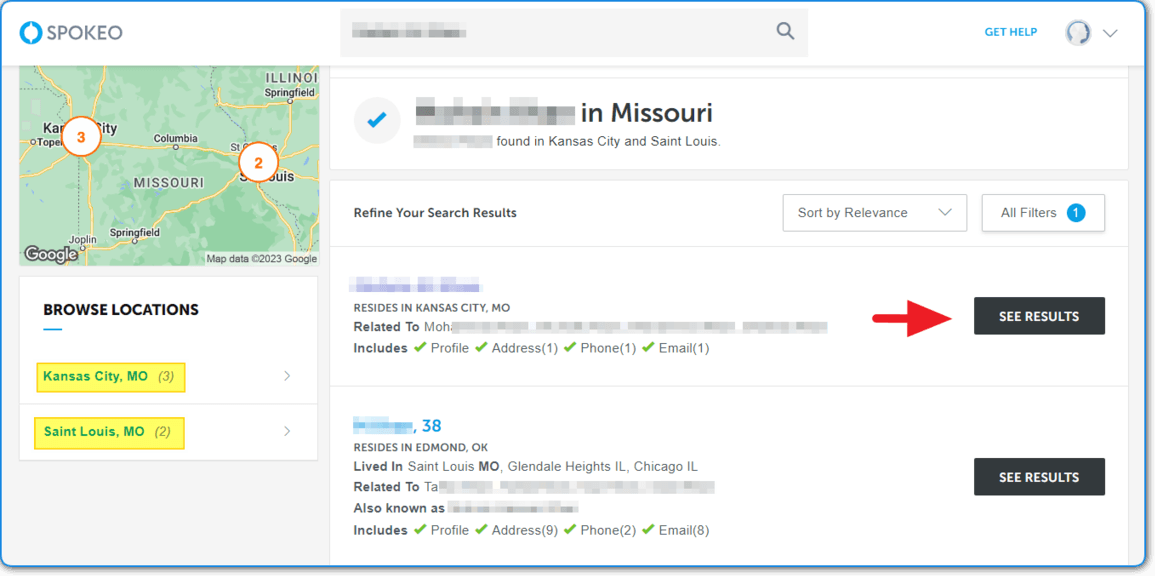 Now, click on "Unlock Profile".

Spokeo will then show you the paid trial offer. From there, click on "Continue".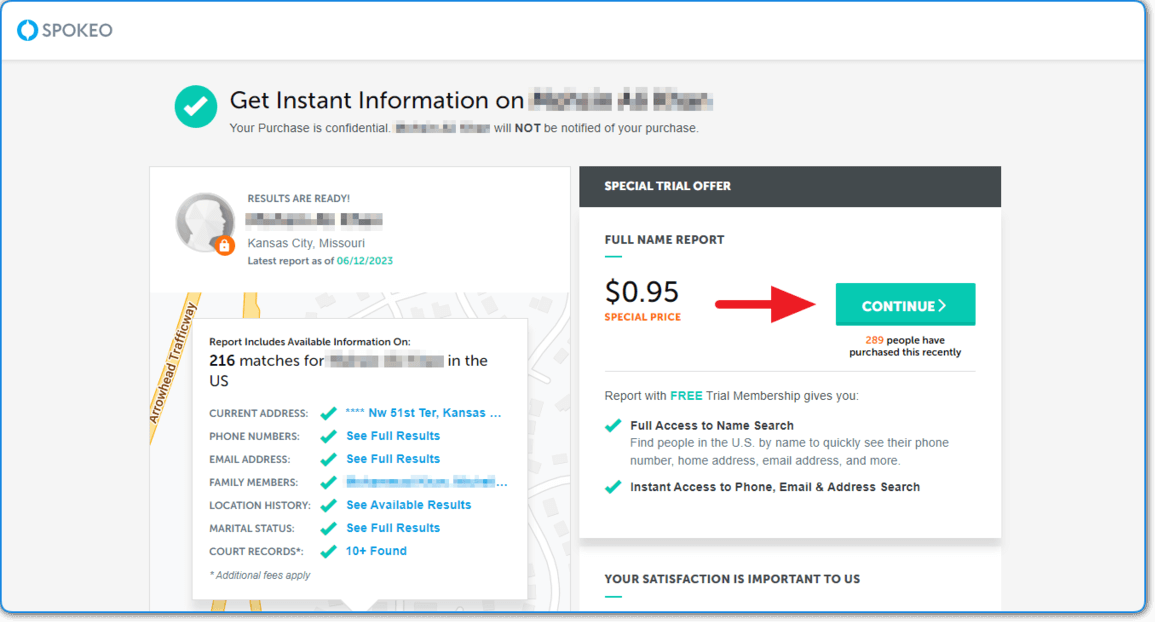 Choose your preferred payment method and pay for the paid trial.
Please Note: Spokeo sometimes shows membership plans rather than the paid trial offer.
In such a case, repeat this process of obtaining the paid trial several times or set up a VPN and connect it to a country other than your own, and Spokeo will ultimately display you the paid trial offer.
Conclusion
So yes, Spokeo is a legitimate service for getting information about nearly anyone in the United States.
However, the accuracy and completeness of the information provided by Spokeo can vary, as it relies on public records and other publicly available sources from which they gather the data.
Moreover, the information it provides can be found on your own but it would require thorough online research or visiting the local courthouses physically to submit a public record request about someone.
Spokeo just does the heavy lifting for you and delivers you results within a couple of minutes!
Got any questions?
Please, check out the faq section below or let me know in the comments.
Spokeo FAQs
Is Spokeo safe?
From a security perspective, Spokeo is safe and secure as it doesn't engage in hacking or illegal data collection and has measures in place to protect user data and employs encryption to secure the transmission of information.
However, Spokeo isn't entirely safe from a privacy perspective as it displays personal information without individuals' consent or knowledge, which can potentially be misused.
Does Spokeo notify the person you search for?
No, Spokeo does not notify the person you search for in any way. The search activities you conduct on their platform remain private and confidential.
Is Spokeo a scam?
Spokeo is not a scam. It is a legitimate company that aggregates publicly available information from different sources and provides it to users. However, the information it provides is basic and not always accurate, up-to-date, or complete.
Is Spokeo free?
Spokeo is not entirely free. While it offers basic search results for free, such as the name, city, state, age, and relatives of the individual you searched, the more comprehensive and detailed information requires a paid subscription.
Is Spokeo legal?
Spokeo is legal as it collects and pulls data from sources that are already publicly available such as public records, social media profiles, online directories, and more. However, the way you use the information obtained from it can have legal implications.
If you use Spokeo for personal and lawful use, such as finding lost contacts or criminal records of someone, you don't need to worry about anything.
However, using Spokeo to get information about someone for illegal activities, such as harassment, discrimination, or stalking is strictly prohibited and can lead to legal consequences.
Is Spokeo dangerous?
While Spokeo itself is not inherently dangerous, it can potentially be misused as it makes it easier for malicious users to gather personal data about someone for illegal activities, such as harassment, stalking, etc.
Does Spokeo work?
Spokeo really works for finding basic information about individuals who live in the United States. However, the information it provides varies in terms of availability, accuracy, and completeness due to its reliance on publicly available sources.
How To Cancel Spokeo?
To cancel Spokeo, follow these steps:
Login to your account.
Click on your "Profile Icon" from the top right corner and then click on "Account".
Scroll down until you see "Manage Account", and then click on the "Cancel" button.