Last Updated: November 5, 2023

You, like other travellers, may be searching for cheaper accommodation deals offered by different travel providers online.
As it's very difficult to go from one booking site to another to find the best deal, that's why you might be thinking of using BluePillow as it provides you with different deals at the best prices from multiple online travel agencies in one place.
But before trying it to find a cheaper deal, you're concerned about its legitimacy and some issues associated with using this website.
Don't worry! All your concerns and confusions about BluePillow will be addressed by the end of this article.
Let's dive in!
Is BluePillow Legit?
BluePillow is definitely a legit accommodation comparison website as it has been in business for the last 7 years and has headquarters in Milano, Italy.
Furthermore, some of the world's leading online travel agencies like Booking.com, Hotels.com, Agoda, and some others list their properties on its site.
So a website being in business for such a long period and listing accommodation deals of the world's renowned e-travel companies can definitely be legit.
But wait!
Though BluePillow is legit, you must be aware of the following 3 things before trying it to find accommodation deals:
1. BluePillow Isn't A Travel Agency Itself
You should know that BluePillow lists accommodation deals from hotels directly as well as allows other online travel agencies like Hotels.com, Trip.com, Agoda, etc., to list their properties on its site.
If you choose a deal with a hotel directly on its site, not through an OTA, BluePillow will facilitate your booking confirmation with that hotel.
But if you select an accommodation deal with an online travel agency like hotels.com, Agoda, etc, BluePillow will redirect you to the site of the OTA you've chosen.
Once BluePillow facilitates your booking confirmation with the hotel or redirects you to an OTA, it will henceforth not handle your booking nor can help you if you face any issue with the travel provider (hotel or an OTA) you've booked with.
If you book a room with a hotel directly on its site and need help, you've to contact that hotel.
And if you book a room through an OTA through its site and need help, you've to contact the respective OTA.
So, if you need changes, cancellations, getting a refund, or resolving any other issue, you've to contact your travel provider directly (Hotel or OTA), not BluePillow as it's not liable to help you.
In this way, BluePillow isn't a travel agency itself that handles bookings of its customers with travel providers but only an accommodation comparison website connecting travellers with accommodation providers (Hotels and OTAs).
2. BluePillow Isn't Responsible For The Information And Standard Of Travel Providers
Travel providers on BluePillow provide information about their accommodation deals such as amenities, environment, prices, and about their standard and other services.
BluePillow doesn't take responsibility for the standard and accuracy of its provided information as it has no control over them.
So if the standard of the travel provider doesn't meet your expectations or the information about their deal doesn't align with what they show on BluePillow's site, BluePillow will neither be responsible nor can help you.
In this case, you'll have to interact with the travel provider, not BluePillow, as it isn't liable to help you in this regard.
3. Failures In Booking Confirmation
Some customers report that BluePillow shows them the availability of a cheaper deal of a hotel on its site but once they enter their information to reserve it, BluePillow tells them that the deal is sold out.
They then find the same cheaper deal with other OTAs on BluePillow's site comparatively expensive than what it offered at low prices.
Those customers here blame BluePillow for this but actually it's not its fault because there are a large number of travellers looking for cheaper deals on its site, so those cheaper accommodation deals are reserved by customers very quickly.
But as far as the security of your personal information is concerned, don't be too concerned about it, your personal information is secured by BluePillow and its partners through SSL encryption.
Got it!
So these are the 3 main things you must be aware of before making a booking on BluePillow.
So, Should You Try On BluePillow?
In the end, it depends upon your personal comfort and preferences whether you try BluePillow or book directly with a travel provider.
However, as BluePillow only gives you access to different accommodation deals of hotels and online travel agencies, therefore using it for finding cheaper rates may be helpful for you.
But customers sometimes face issues when they make online bookings with travel providers, especially regarding making changes and cancellations and the property's standards and services.
Therefore, to have a pleasant travel experience with the travel provider you find its deals on BluePillow, you should follow the below 8 tips while making a booking with them:
8 Tips To Follow While Booking With A travel Provider
The first one is:
1. Read Carefully The Policies Of The Travel Provider
Once you find a reasonable deal provided by a travel provider on BluePillow, you should first read its policies carefully, especially its amendment, cancellation, and refund policy.
This will enable you to become familiar with its refund and cancellation deadline, process, conditions and some other important details.
2. Check The Room Condition and Its Refund And Cancellation Policy
Make sure that you've read the condition and cancellation and refund policy of the room you're going to book with a travel provider.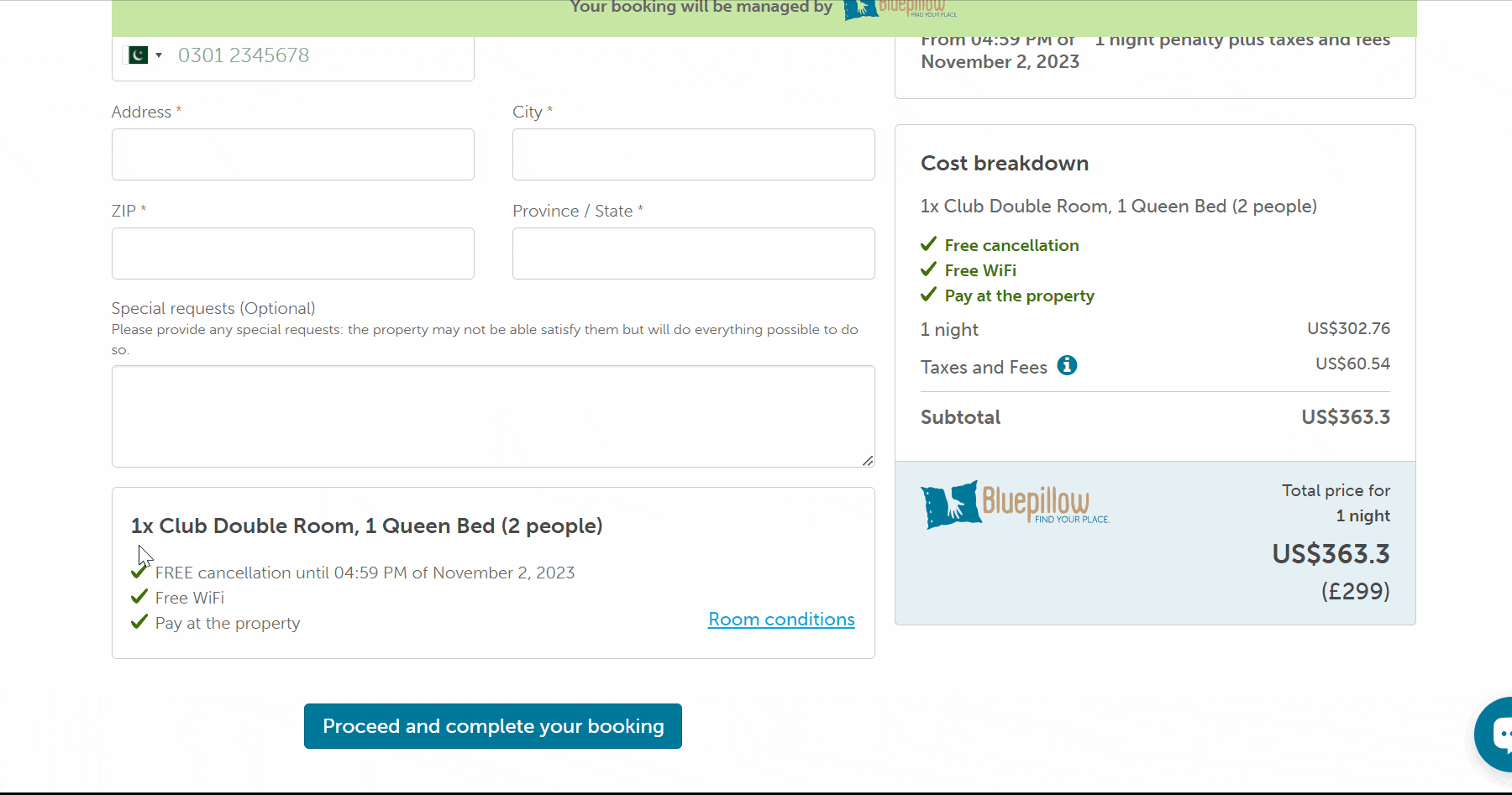 3. Look For Your Required Amenities
It's very important to make sure that the hotel you're going to book a room in has the amenities you need.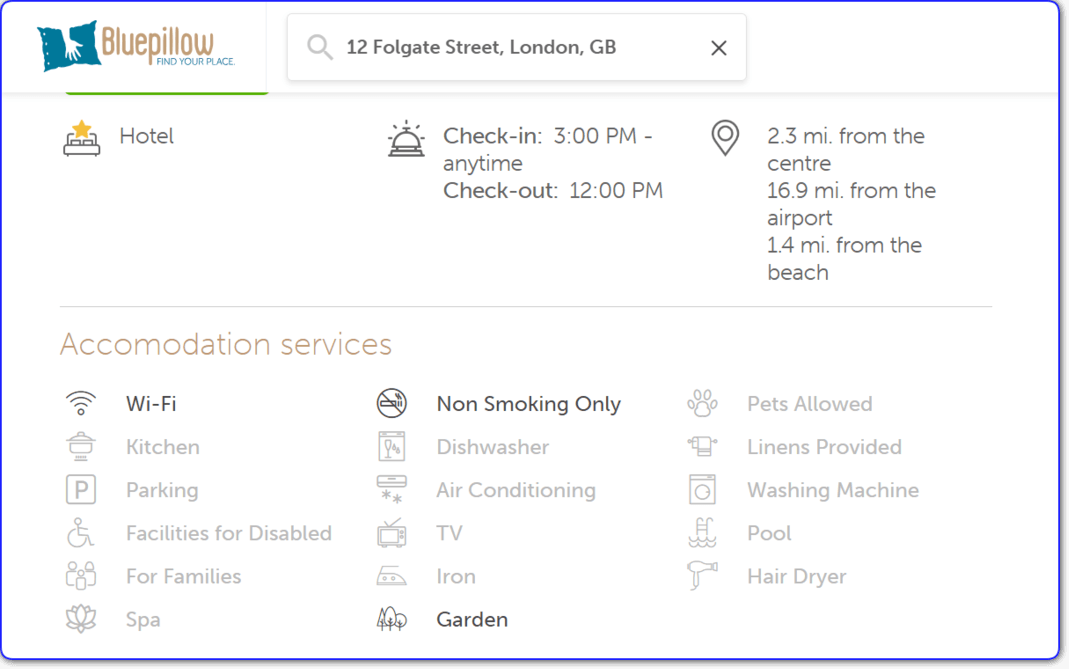 Besides looking for hotel amenities, also make sure that the amenities you need are also available in the room you want to book.
4. Carefully Check The Hotel And Its Room Photos
Multiple pictures of the hotels and their rooms are given by travel providers to give customers an idea of their property and rooms type and view.
Therefore, you should carefully look at the multiple pictures of the hotel as well as its rooms.
5. Read The Customer Reviews
To know how actually the property you're going to book with is good, read reviews of the customers who have personally experienced it previously.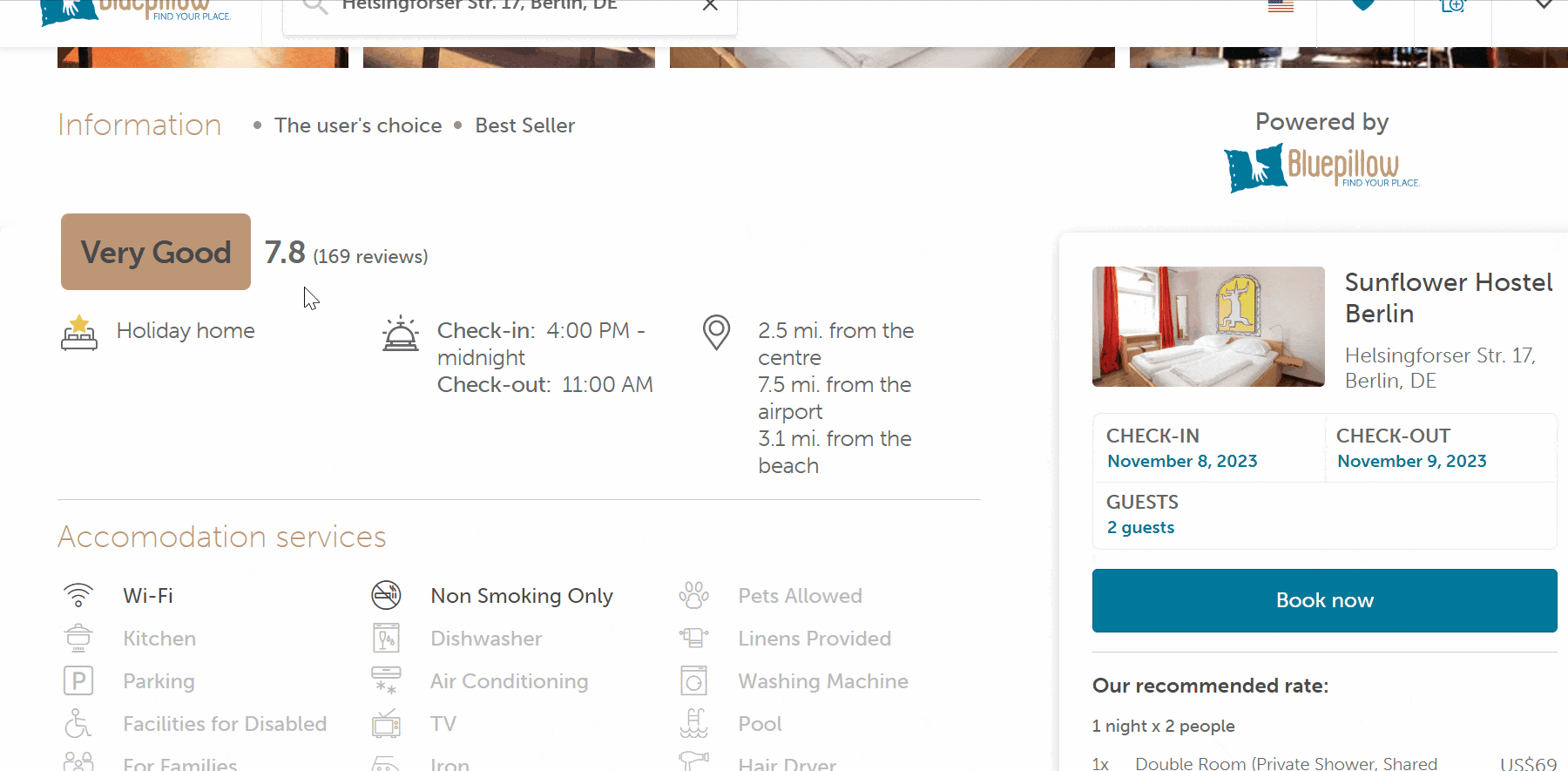 You'll be aware of its positive and negative things by looking at their feedback on that property.
6. Clear Your Confusion If Any
If you still have any confusion regarding anything, contact BluePillow or the respective travel provider right away.
It's advised not to make a reservation if your confusion isn't cleared by the concerned customer support.
7. Pay At Property
Payment to the travel provider can be made either during booking or be given at the property directly upon arrival.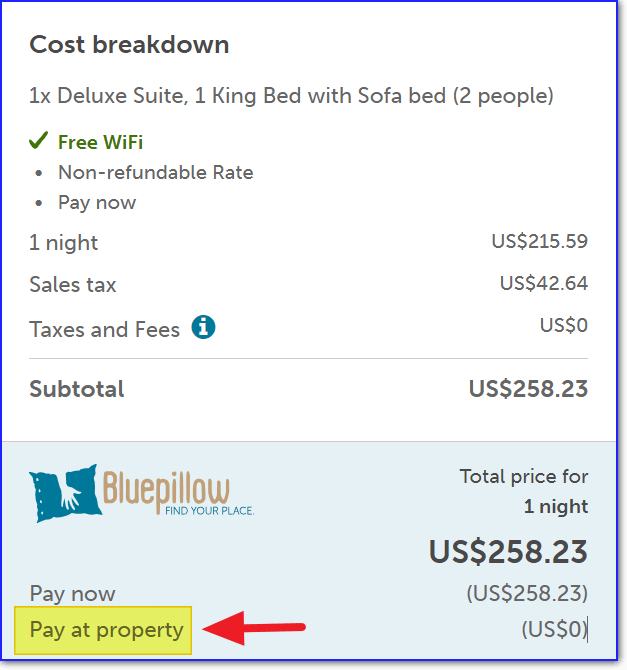 I recommend you to book at the property so that if your plan changes, you can easily cancel your booking without going through the complicated process of getting a refund from the travel provider.
8. Review Your Booking Details
Before confirming your booking with a travel provider, have a look at your booking details such as name, room cancellation and refund policy, and prices and dates, as it's very challenging to resolve an issue later.
That's it!
So these are the 8 tips you should follow while booking an accommodation with a travel provider while using BluePillow.
Conclusion
So yes, BluePillow is a legit website for finding different accommodation deals with different hotels and 3rd party online travel agencies as it has been in business since 2017 with its headquarter in Milano.
However, though it's legit, you should consider some important things before making a decision to use it for finding accommodation deals, such as:
It's not a travel agency itself that can help you resolve your issue with the travel provider.
It has no control over the standard and information about the services shown to you by the travel providers on its site.
Some customers report issues in confirming their deals after they enter their personal information.
Moreover, once you find a deal on BluePillow that you want to book, you've to follow the above 8 tips while making a booking to have a good travel experience with a travel provider.
So this was all about BluePillow from my side. Hope this article helps you make a better decision about trying BluePillow.
If you still have any questions or want to share your personal experience with BluePillow, let me know in the comment section below.