Last Updated: September 25, 2023

Thinking of purchasing products from Banggood mainly because of very low prices but afraid at the same time and wondering, Is Banggood legit and safe to purchase from? Can I get scammed?
In this article, I am going to cover exactly that and much more, including:
Without further ado, let me answer your main question.
Is Banggood Legit?
Banggood is definitely a legitimate online shop to buy products at cheap prices but it comes with a risk of getting refunds and receiving damage, faulty, or not the same product as described if you blindly purchase without checking the reviews and description of the product.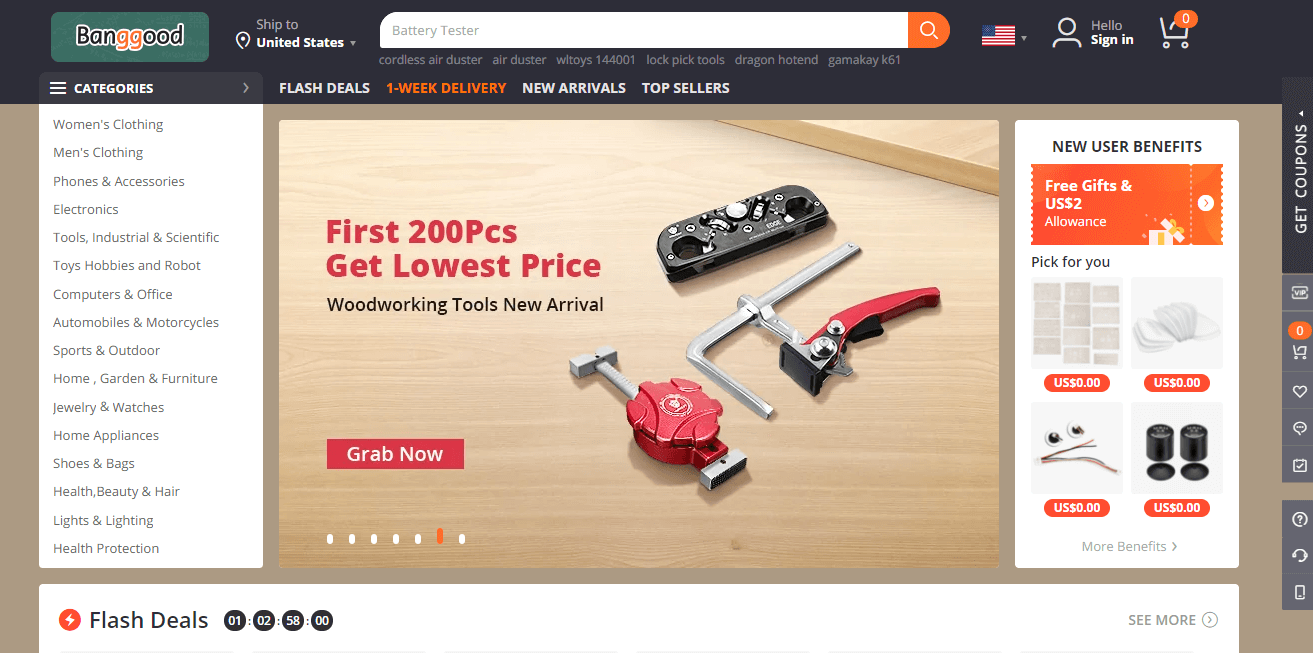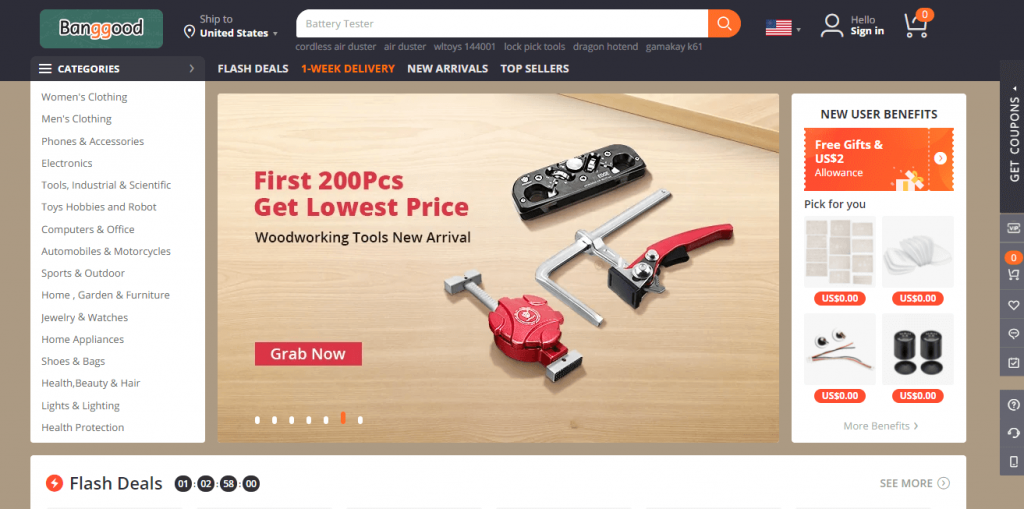 It's important to bear in mind that Banggood doesn't sell its own products, rather it accumulated a wealth of supply chain resources and the products are sourced from a network of suppliers or manufacturers in 100+ regions of China.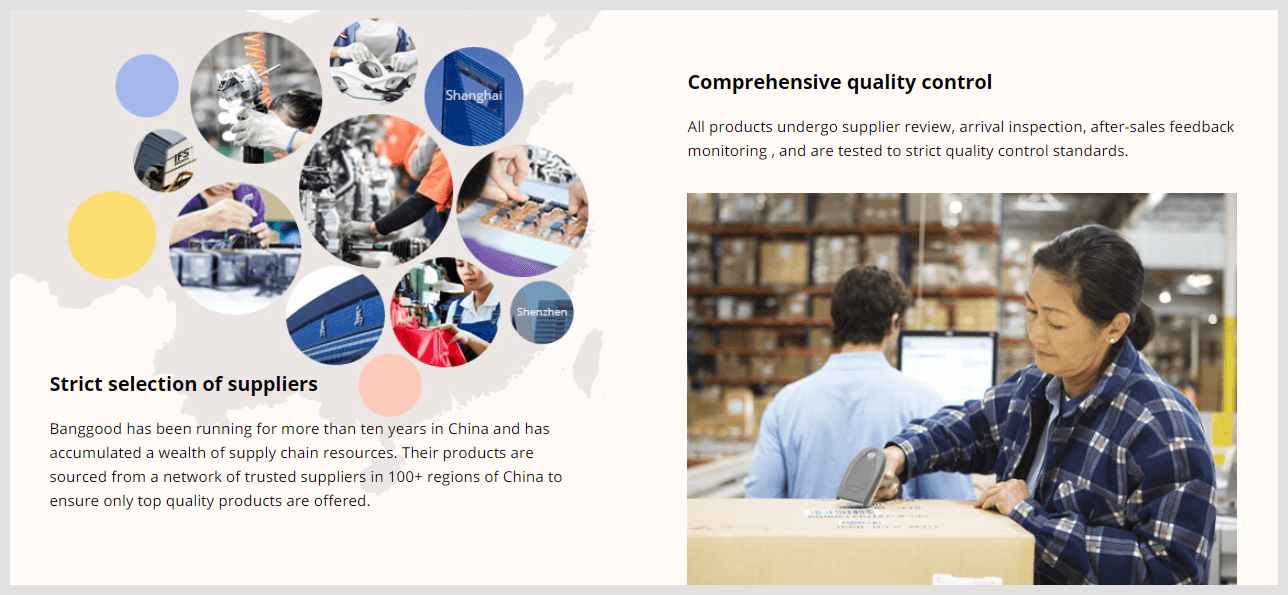 Unlike many Chinese online shopping sites such as Aliexpress, DHgate, and others, Banggood doesn't allow sellers to sell products on their platform.
Banggood is similar to any brick and mortar store and they mainly sell stuff from other companies or manufactured by other companies.
They represent other companies but when you buy from Banggood, they take your payment, source that product from their network of suppliers, and the item is being shipped from any of their 37 overseas warehouses.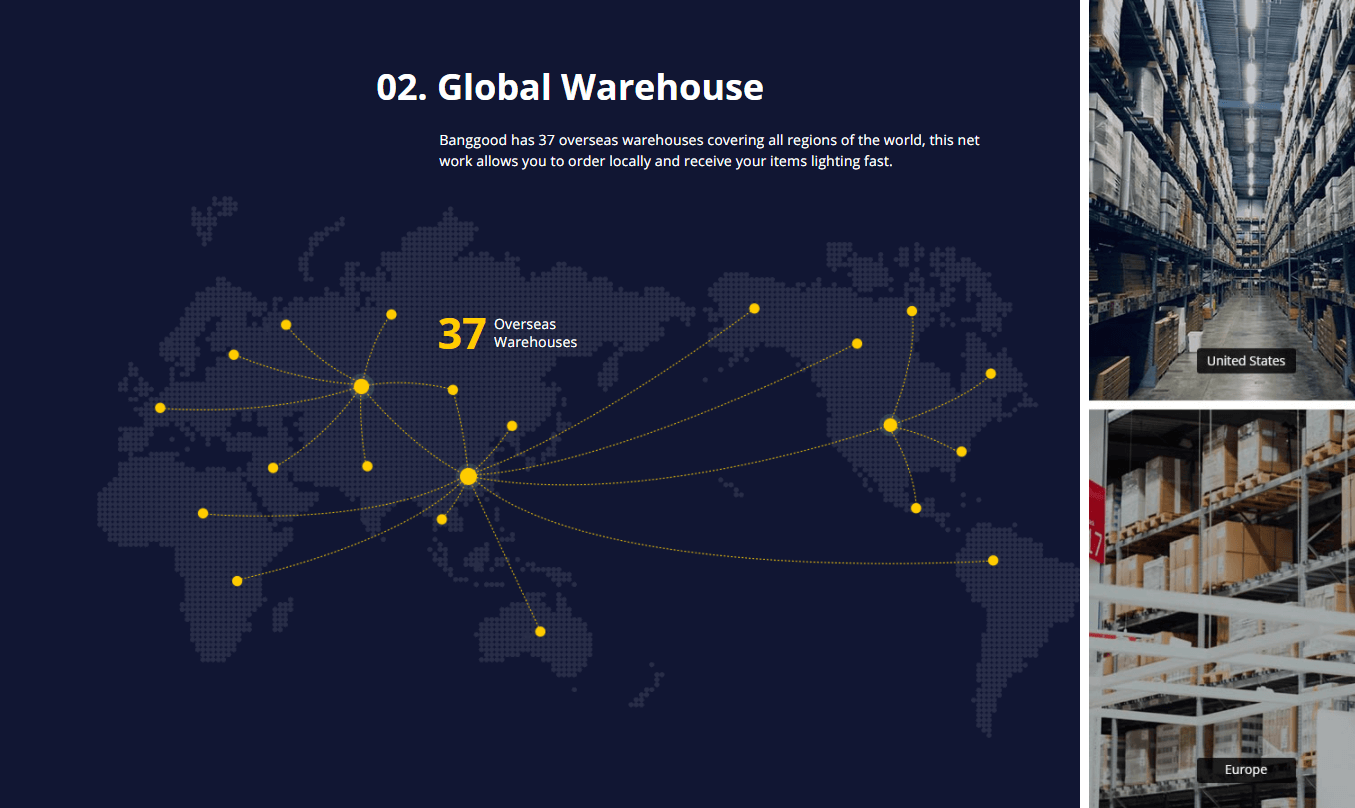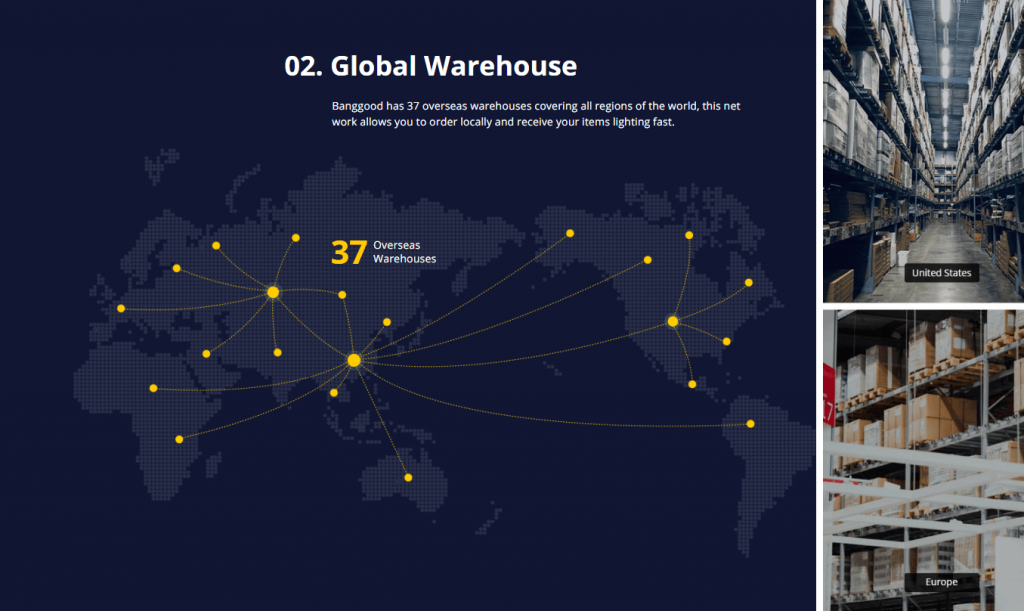 So, basically, they are responsible for the entire transaction and delivery.
Despite long delivery times, refund issues, and sometimes damage or the item isn't as described, Banggood itself is a legit company that has been in business for more than 15 years.

Later on, we'll discuss more details about their delivery times, refunds, and returns.
Can You Get Scammed on Banggood?
There is a possibility of getting scammed on Banggood, but not in the sense that you don't get the product at all in most cases.
However, you can get scammed in the sense that the item you ordered may be damaged, faulty, or not as described since the items listed on Banggood are not actually their own or manufactured by them.
Although Banggood claims that all products undergo their strict quality control standards before they ship them out, I think it's not always the case.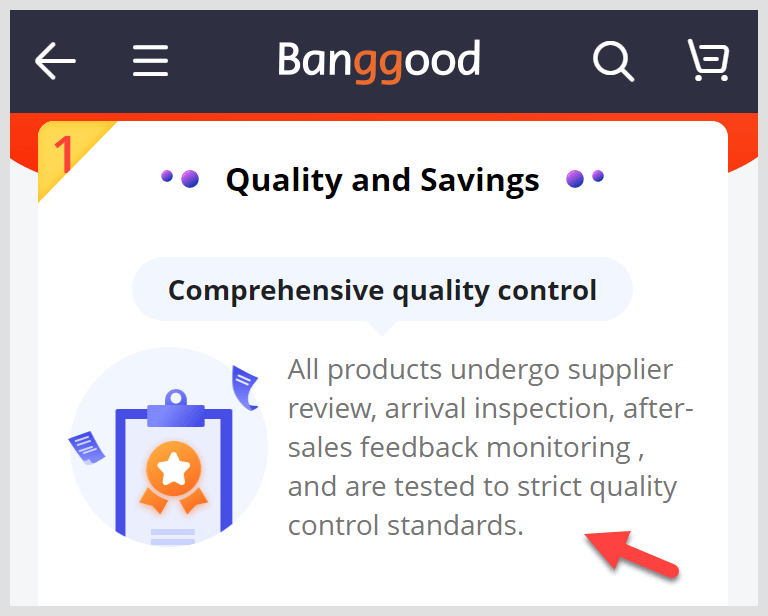 Now, you may be wondering: How to avoid getting scammed and purchase safely on Banggood? Should I even buy from them or not?
Well, yes you can buy from them but you must follow the tips below before making a purchase.
5 Tips For Buying Safely on Banggood
These tips are extremely important to know before buying anything from Banggood. Let's begin with the first tip.
1. Check Customer's Reviews & Q&As
It is important to read the reviews and commonly asked questions of other customers to get a sense of what to expect from the product.
When you select the product you're interested in purchasing, I recommend buying it only if that product has at least 500 reviews (the higher the number of reviews, the better) with a star rating of a minimum of 4.8 out of 5.
In addition, you should check the pictures of the product uploaded by other customers in the reviews to get an idea of how the product actually looks.
Here are some examples of reliable products:
Apart from checking reviews, you should read the commonly asked questions of other customers to get answers to questions you might have as well. However, if you can't find the answer to your questions then ask a new question.
2. Carefully Read The Description
Once you check the reviews then read the description of the product as well to know what's included in the package and other details about the item.
Sometimes, there are products with misleading photos, titles, or maybe you misunderstand about the product you're purchasing.
As an example, this product on Banggood mentions Backpacks 17L with USB Charging in the title, and some buyers may misunderstand and think of getting the USB charging cable as well with the bag but it isn't the case when I checked the description.
So it's important to know what to expect from your package box and read the other details
3. Don't Make a Large Order At First
Don't make a large order at first if you're thinking of buying products in bulk no matter whether the seller has tons of positive reviews.
You should always order one or two items at first to test the quality and once you're satisfied with the product then you can go for a large order.
Apart from that, I don't recommend buying expensive products from Banggood because of the product and refund issues in some cases (more on that later).
4. Check Your Local Customs Rules Before Ordering
You might be charged for importing products depending on where you live. Be sure to consult with your local government so that you know what to expect when the order arrives.
However, low-cost items usually don't have taxes, but some expensive gear such as smartphones and tablets are commonly taxed.
This is also one of the reasons why I don't recommend buying expensive products from Banggood.
5. Buy with PayPal
Since Banggood supports PayPal as a payment method so if you have a PayPal account then pay with it.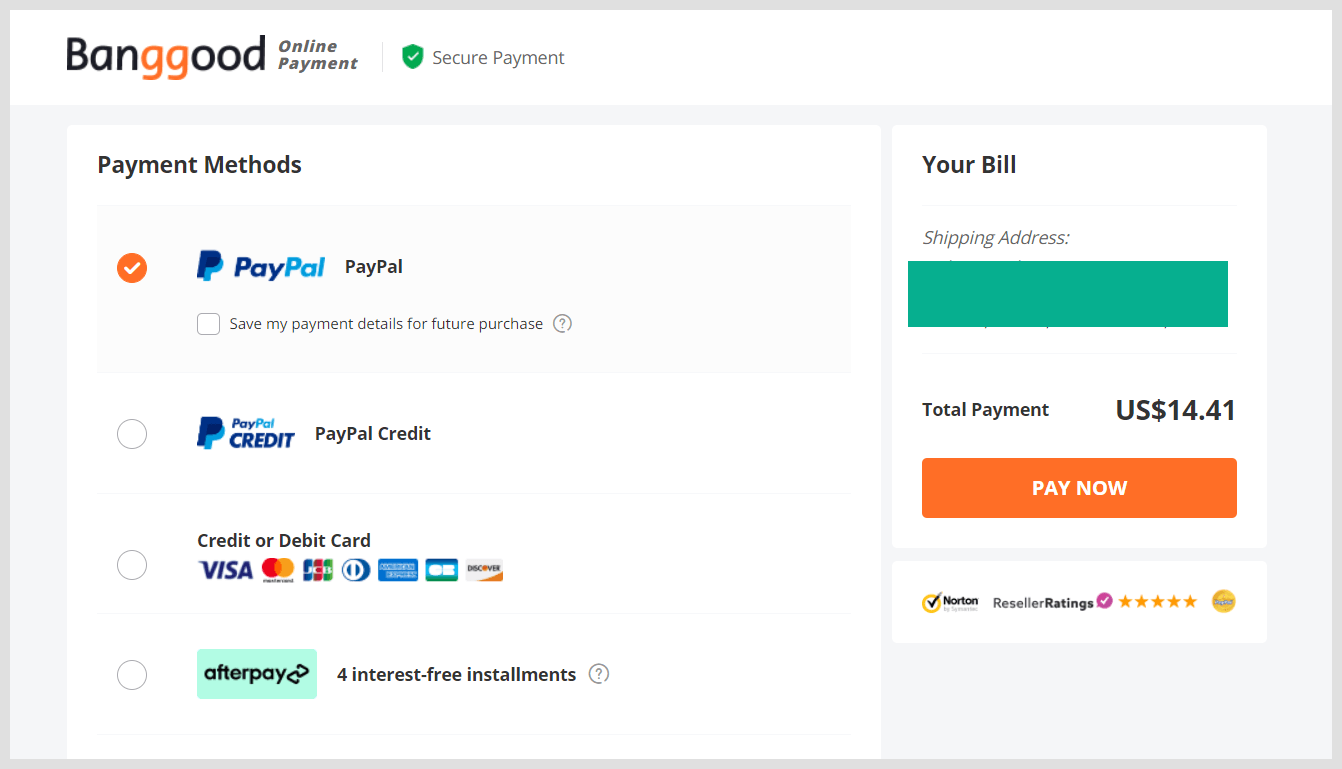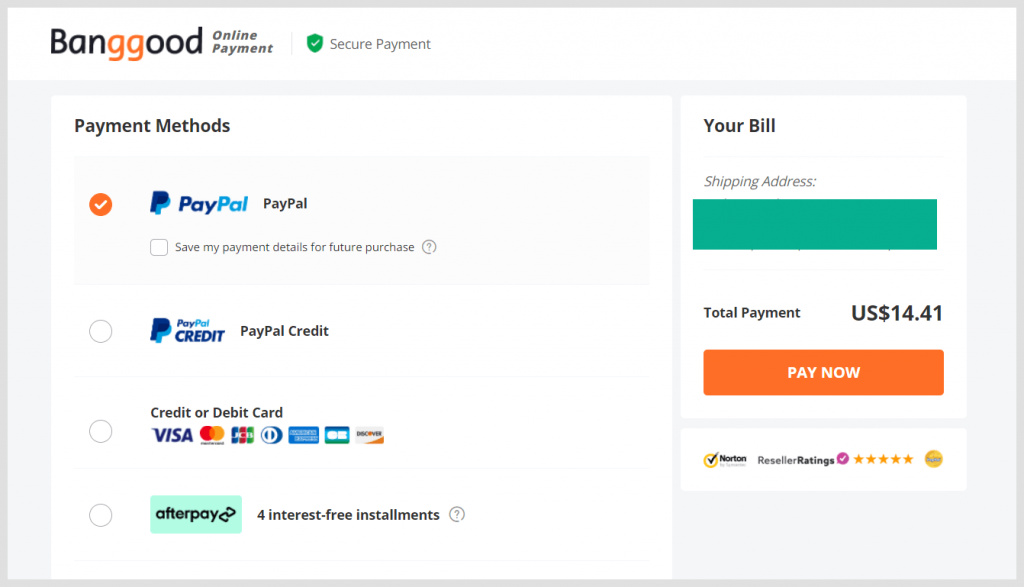 The benefit of using PayPal is that it gives you extra security for your financial information and 180-day buyer protection so if the item isn't received or not as described then you can open a dispute to get the refund process started.
????Please note: If you pay for your order using PayPal, your order will be shipped to your PayPal address. Make sure that all the details are accurate and complete.
Is Banggood Safe?
Banggood is definitely safe to purchase from when you know the signs to look for before making a purchase. It has secure encryption and payment methods to keep your transaction details secure.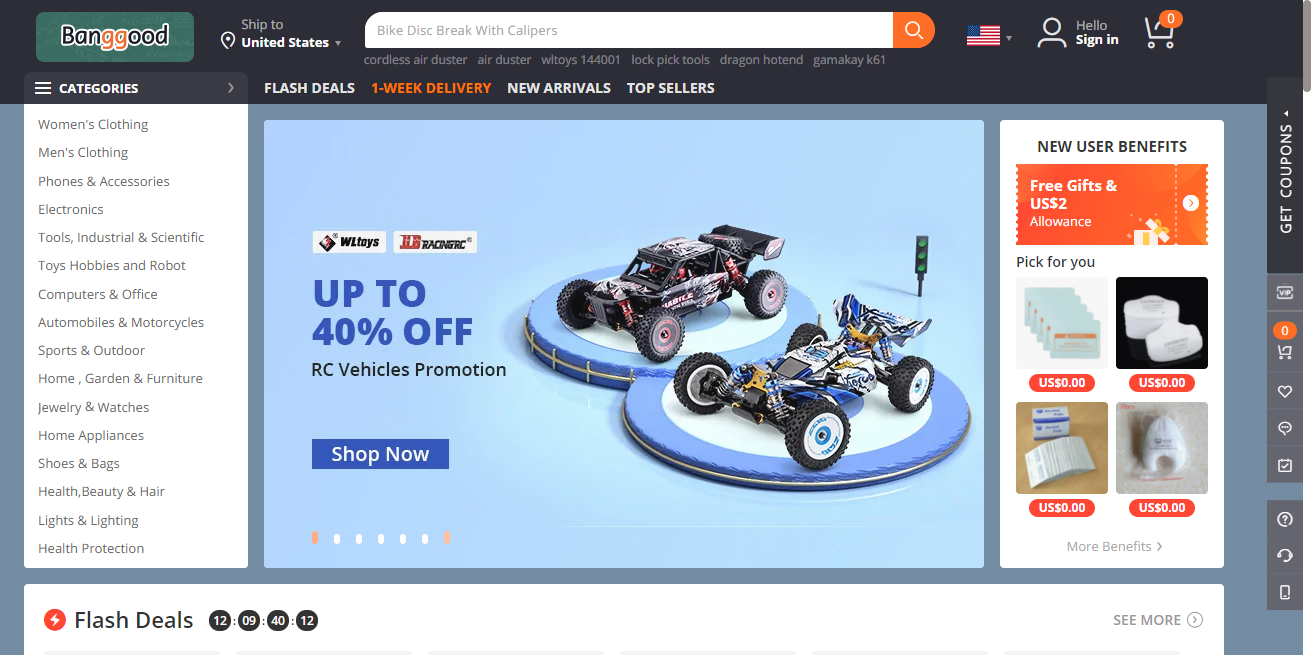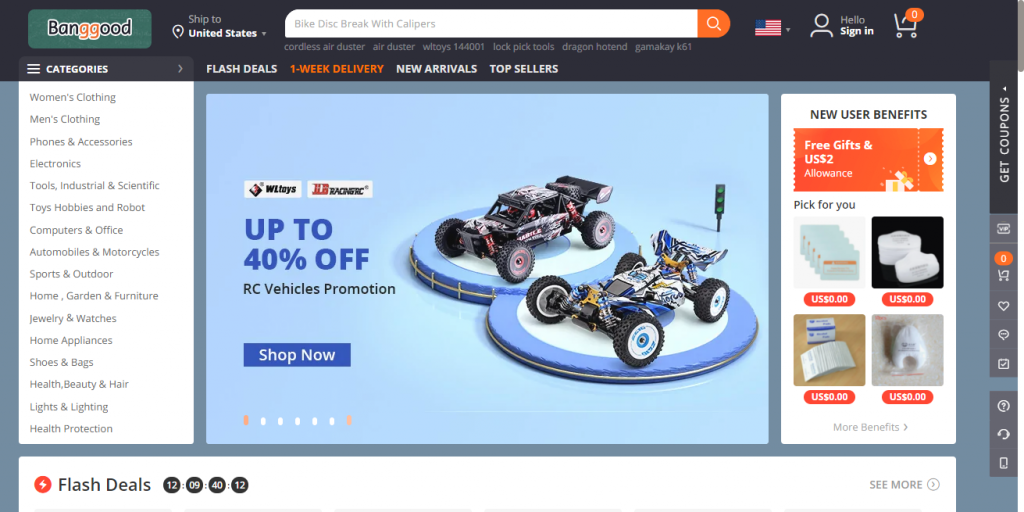 Aside from my experiences with Banggood, I searched on the internet and read tons of reviews for complaints regarding personal or financial information privacy but didn't find a single complaint.
Yes, there were complaints regarding refunds, delivery, and products but not against the privacy of financial or personal information.
Furthermore, a platform that has been around for 15 years and has millions of users worldwide indicates that it is a safe and legit platform.
Also, I scanned Banggood's website with Securi to check for known malware, viruses, website errors, out-of-date software, blacklisting status, and malicious code, and nothing was found as you can see: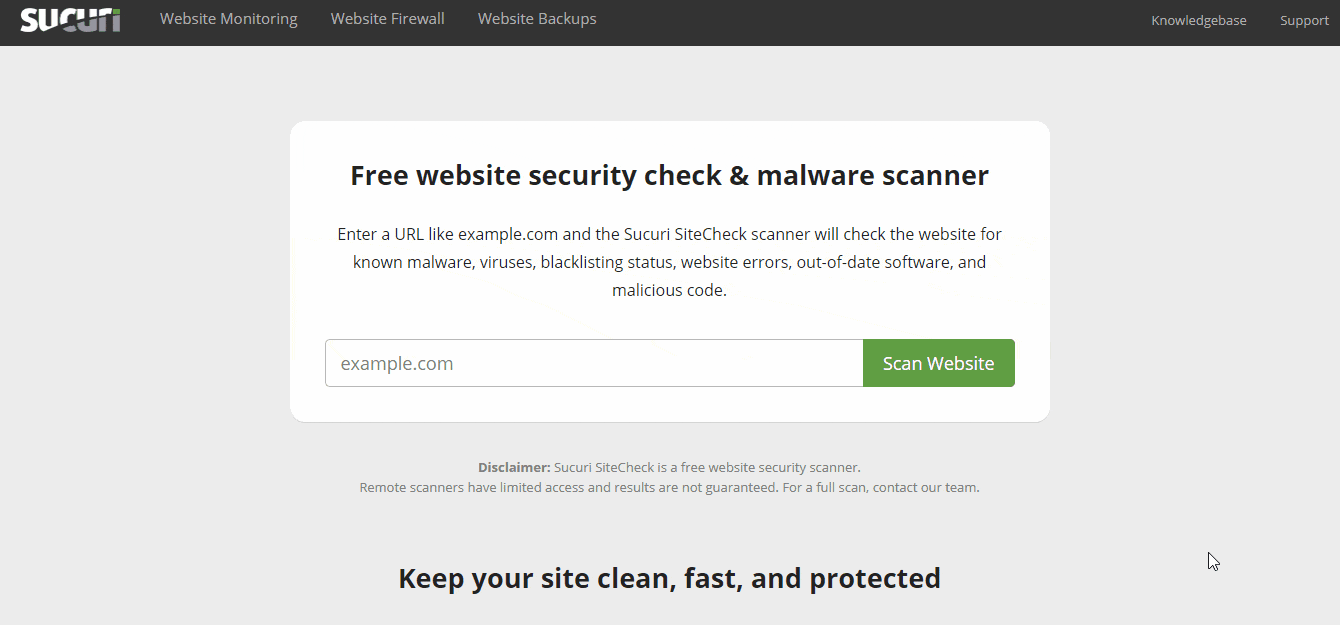 Why Is Banggood So Cheap?
Banggood sources products directly from manufacturers, avoiding the retail mark-up added by middle-man which allows them to offer you cheap prices.
Apart from that, Banggood and other Chinese online shopping platforms offer low cheap products compared to other online shopping sites because of these 5 reasons:
The listed products are directly from the manufacturers
Low production cost in China
Low taxes in China
Buying and selling in bulk
Maybe you're looking at counterfeit products
For more details about these points, visit my previous post "Is DHgate Legit".
How Long Does Banggood Take To Deliver?
Banggood roughly takes 10-60 days to deliver products. However, the delivery time depends on the shipping method you choose and the shipping location.
In most cases, the default shipping method is Banggood Express, however, if you want fast delivery then you've to select another shipping carrier and also you've to pay the shipping fee accordingly.
Furthermore, Banggood shows you an estimated delivery time on the product page and you can choose the shipping method depending on your preference, as you can see: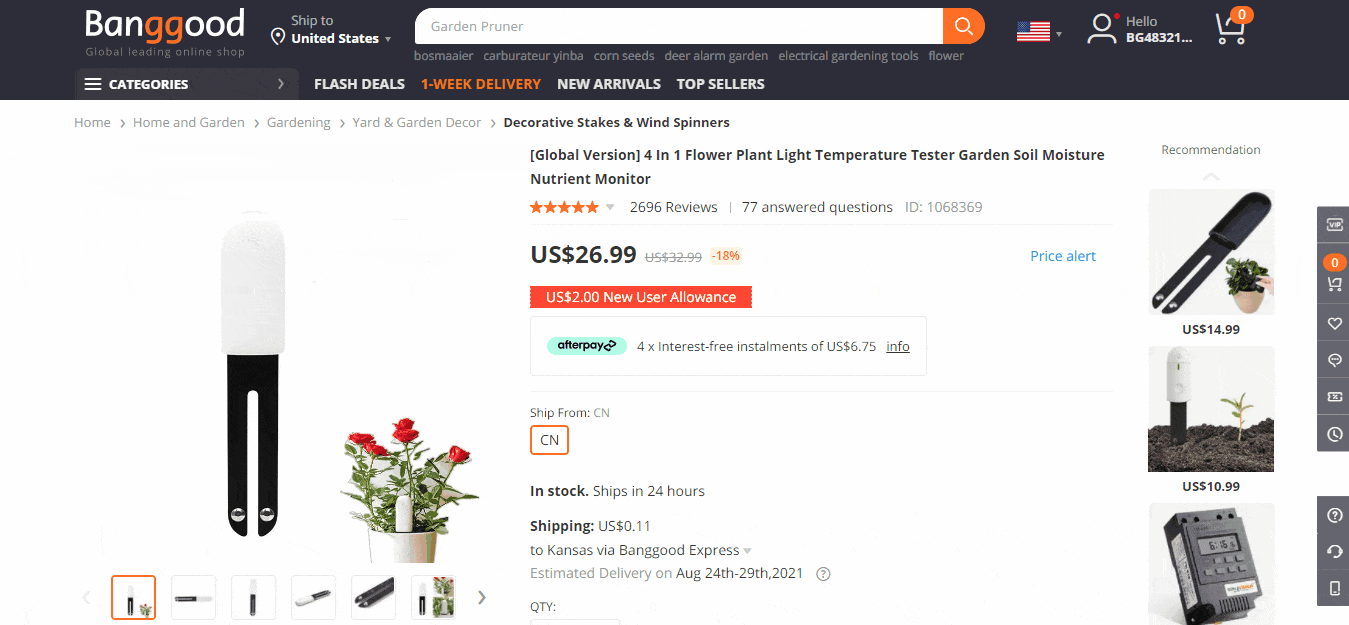 Banggood Return Policy
Before I review their return and refund, first, let's cover what they claim.
Banggood claims that your items can be returned/refunded or exchanged within 30 days of receiving and they must follow the criteria as below:
If the item is faulty, damaged, broken or stained upon arrival.
The items must be in brand new condition. It should be unworn, unwashed, and unused.
Items received in the incorrect size/color.
In contrast, your items are non-returnable if:
The 30 days warranty time-frame has expired.
You worn, washed, used, or misused the item.
The items fall under the following categories: underwear, swimwear, lingerie, and earrings because of hygiene reasons.
????Please note: In most cases, the buyer will have to pay the return shipping cost.
For more details, visit Banggood's return policy page.
So this is their return and refund policy but, are they actually good at refunding customers?
The short answer is, NO.
Since Banggood doesn't sell directly to you, rather source products from other companies and I think they will forward your complaint to the company from which they're sourcing the products and this whole process makes it a hassle to get the refund for the customers.
They will not fully pay from their pocket so in most cases, you'll either get partial or no refund at all.
Moreover, let's assume they accepted your request for a refund but since the return shipping cost is on you and you'll have to send items back to China in most cases, which is often more costly than you paid for the item in the first place.
To sum it up, I would advise you not to expect full refunds in most cases, nor should you buy expensive items from Banggood, and before making a purchase, follow the buying tips I shared with you.
Banggood Supported Payment Methods
Banggood offers more than 40 different secure payment methods, from international to local payment options, and supports multi-currency transactions.

Unlike many Chinese shopping sites, Banggood supports cash on delivery but only for Southeast Asian or Middle East countries such as Bahrain, Indonesia, Kuwait, Malaysia, Oman, Philippines, Qatar, Saudi Arabia, Singapore, Thailand, United Arab Emirates, and Vietnam.
The payment methods for you vary based on your country. For more details, visit Banggood's payment method page.
Conclusion
Banggood is a legitimate online shopping website, offering a wide range of products at very cheap prices. However, not all the products they sell are as described, and getting a refund is mostly unsuccessful. So be careful and read reviews before purchasing.
To avoid the risk of getting scammed on Banggood, make sure to:
Check the reviews of the item
Carefully read the description of the item
Don't make a large order or buy expensive products especially at first
Always use PayPal if you've an account or select cash on delivery option if you live in a country where COD is supported
If you follow these rules then your chances of getting issues with Banggood are considerably low.
Apart from that, you should have realistic delivery expectations.
On average, Banggood takes 10-60 days to deliver your products depending on the shipping method and your location.
Hopefully, this article has cleared up most of your doubts regarding Banggood but if you still have any questions or would like to share your experience, I'd love to hear from you in the comments section.
Banggood FAQs
Is Banggood Reliable?
Banggood is a reliable online shopping website to buy from as long as you know the signs to look for before making a purchase.
Does Banggood Sell Fake Products?
Banggood doesn't sell fake products but sometimes you may receive damaged, faulty, or not the same product as described on the product page especially if you purchase without doing your due diligence before purchasing the item.
Are Banggood Reviews Fake?
The reviews on Banggood are not fake at all and are posted by actual purchasing customers.
Is Banggood From China?
Banggood's base headquarters are in Guangzhou, China, but it operates warehouses in Asia, Europe, Australia, and North America.
Where Is Banggood Located?
Banggood is located in Hong Kong and Nicosia. However, they operate a network of 37 warehouses in Asia, Europe, Australia, and North America to cover most regions of the world.
When Was Banggood Founded?
Banggood was founded in 2006 but it specialized in computer software research and development at that time. Later on, it shifted its business to an international e-commerce platform.
Who Is The Founder of Banggood?
Aaron Chen is the founder of Banggood.
Does Banggood Support Dropshipping?