Last Updated: May 16, 2022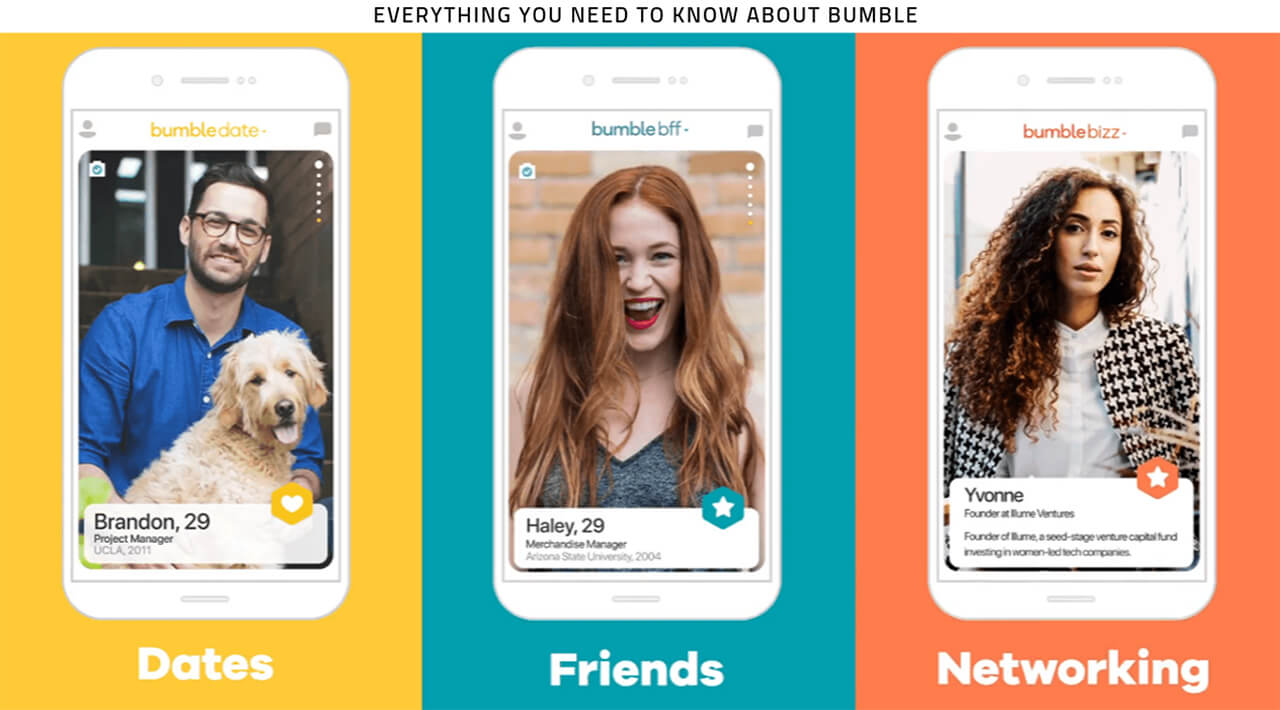 Ever heard of Bumble but don't know entirely about it? Stay connected.
Bumble is becoming popular therefore many people want to know about it, and definitely, you are one of them.
Most people just know the basics of the app, but they exactly don't know, how does Bumble work.
So, keep reading because this comprehensive guide has the answers to all your questions related to Bumble.
Let's get started.
What is Bumble?
Bumble is a location-based online dating and social app that facilitates communication between interested users.
In Bumble, you can date someone when a connection matches and he/she is interested in you, make new friends, and network with the people around you.
How Does Bumble Work?
Bumble works based on the location of your mobile; it provides users to make connections by showing profiles of other users who are located nearby you.
You have the choice to swipe either right (interested) or left (not interested) on these profiles.
Swiping right means that you "show interest to a person" while swiping left means you don't "show interest to a person."
Made a mistake in swiping? You could shake your mobile to backtrack.

Who Makes the First Move?
Bumble puts the ladies in the driver's seat, so the female users can make the first move with matched male users, while in the same-gender both can send a message first.
If a male matches with a female, then she has to message first to start a conversation, and the connection lasts for 24 hours only.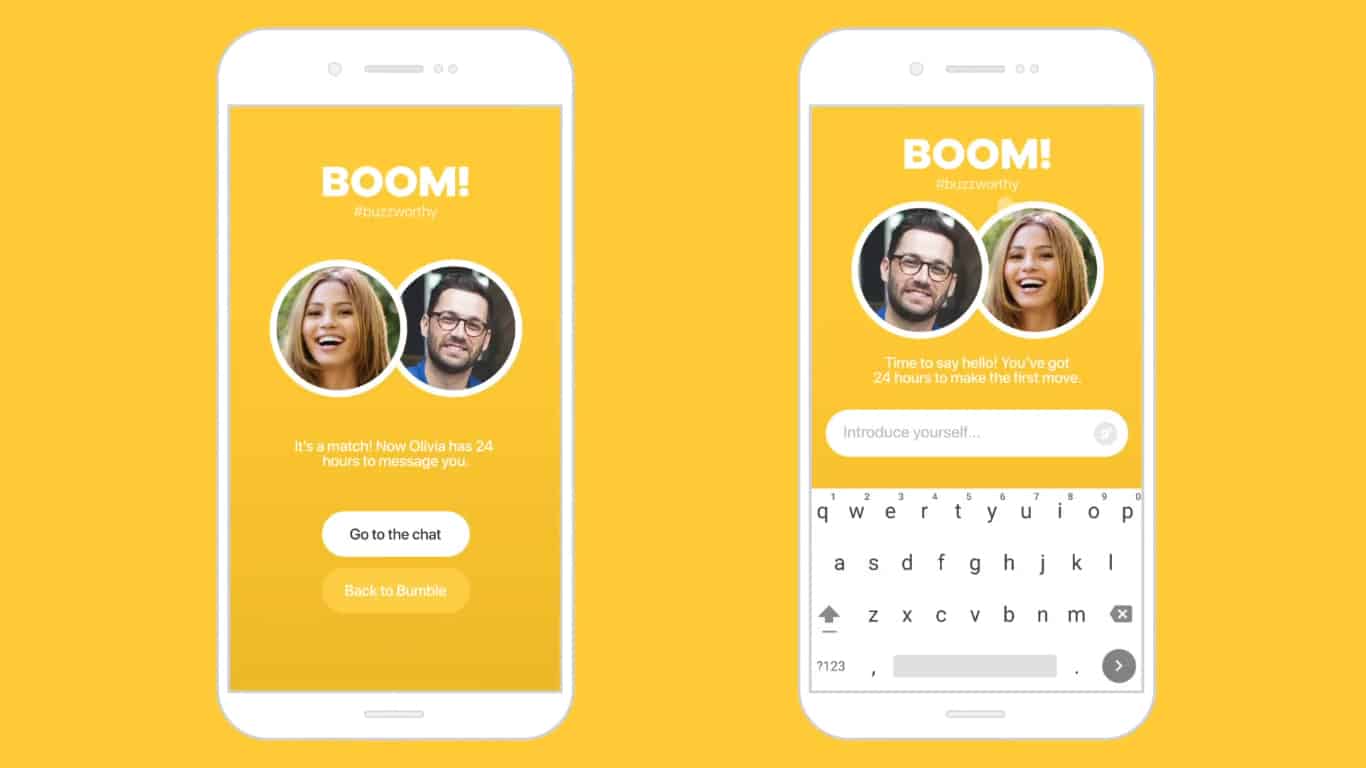 If the women did not respond within 24 hours, the match expires.
Once, the male got a message before time runs out, then both can send messages to each other and make a call or video call through the chatbox.
Bumble Modes
It comes with three different modes, and these are:
Bumble Date: Find potential dates nearby you.
Bumble BFF: Expand your circle by making new friends.
Bumble Bizz: Build a network, find mentorship, and create new career opportunities.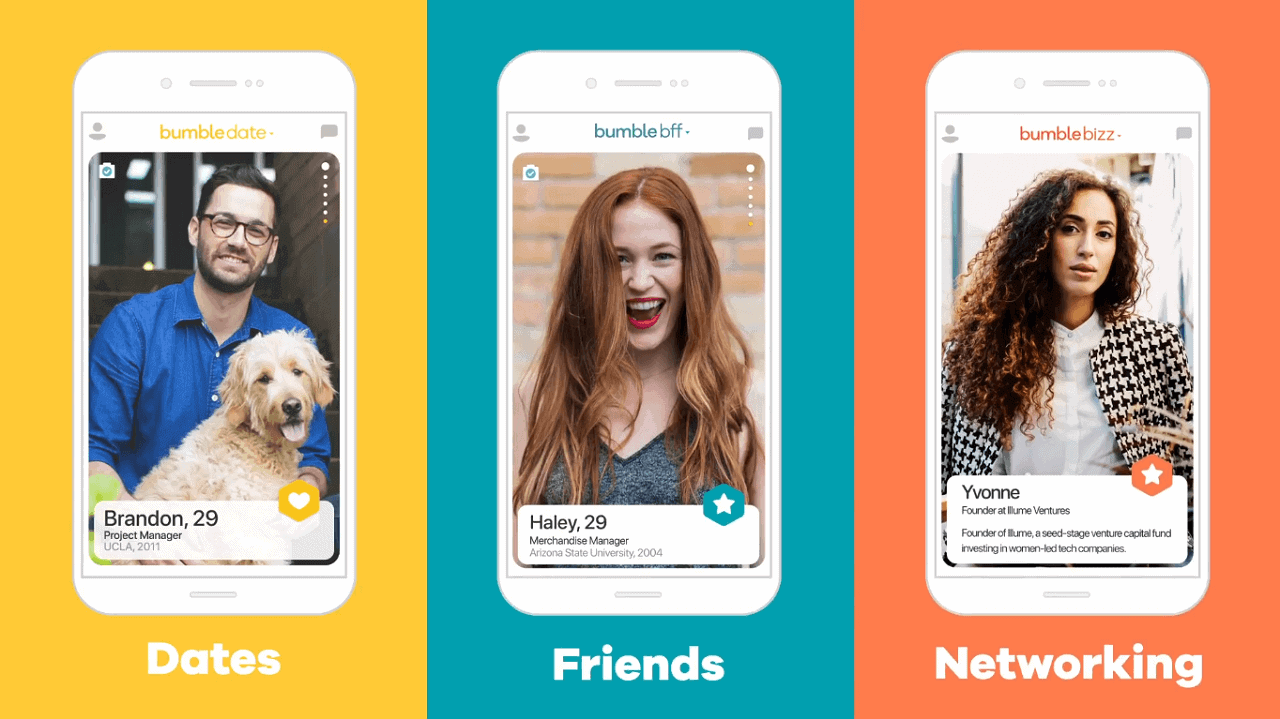 Bumble Match Queue
If you're unfamiliar with Bumble's match queue? Don't worry, The algorithm behind Bumble's matching system is easy to learn.
So, let's know about it.
How Matching Works?
Matching works when two users indicate they like each other's profile with the right slide.
Your match queue will show to anyone you have swiped right within the past 24 hours.
The profile picture displayed with a yellow circle around it is those who you have swiped right while the green circle shows you the number of people who have swiped right on you.
And, it slowly starts to fade clockwise, working as a countdown of the 24 hours.
If you haven't upgraded to Bumble Boost then you won't be able to view the profile with a green circle, and they will be blurred.
How To Use Bumble
If you are reading this post, your primary purpose is to use Bumble, but if you don't know how to use it, then how this post is going to help you.
By the way, using Bumble is so easy, but before using it, you must have an account, let's create.
Create a Bumble Account
Creating an account is very easy; there are two ways to create an account; you can either connect with Facebook or Enter your mobile phone.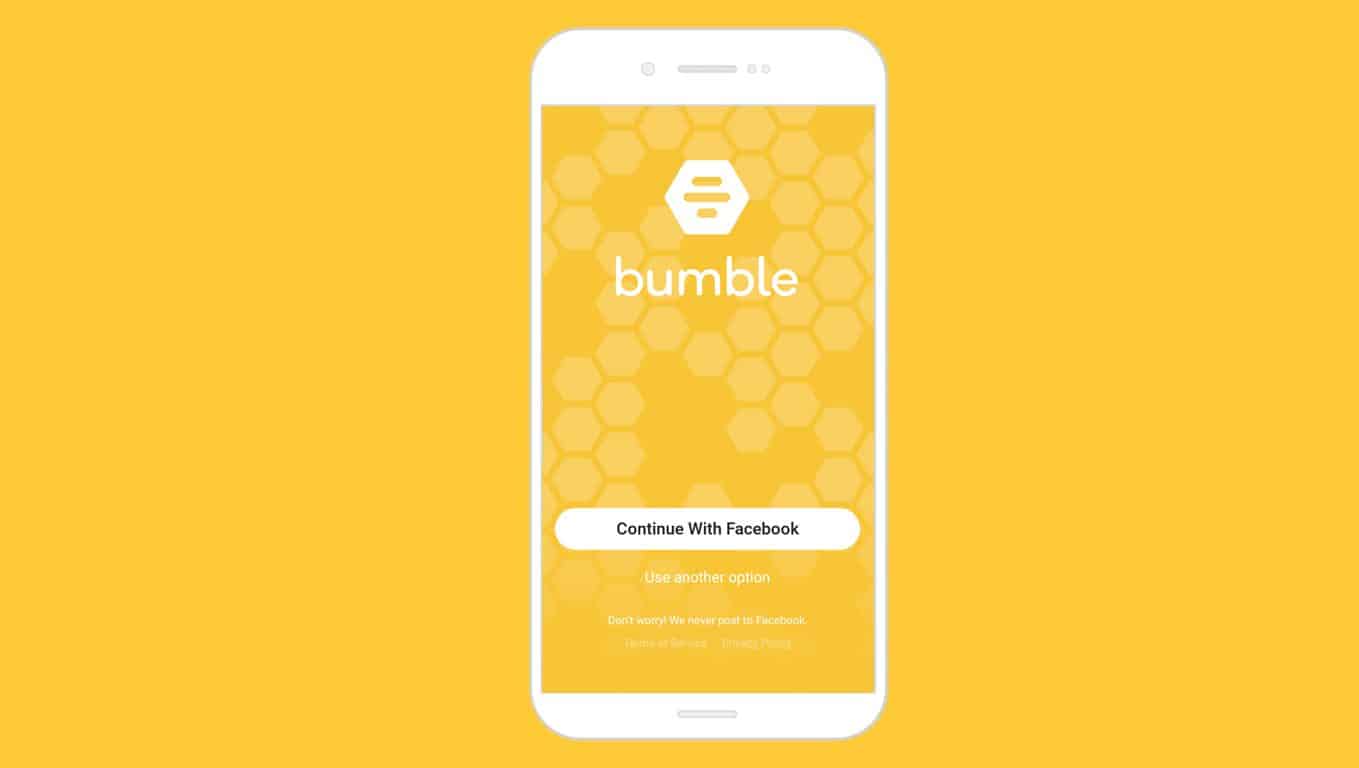 1. With Facebook
Click on "Connect with Facebook".
Enter your Facebook email and password if you are not already logged in.
2. With your mobile phone
To create your account with a mobile phone, click on "Use another option".
Select your country code and enter your phone number.
Enter the verification code you got from Bumble.
That's how simple and easy it is to get started on Bumble.
Swiping Profiles
Once you logged in and enable your location, you'll be taken to a home screen where you can either swipe right or left on other profiles based on your interest.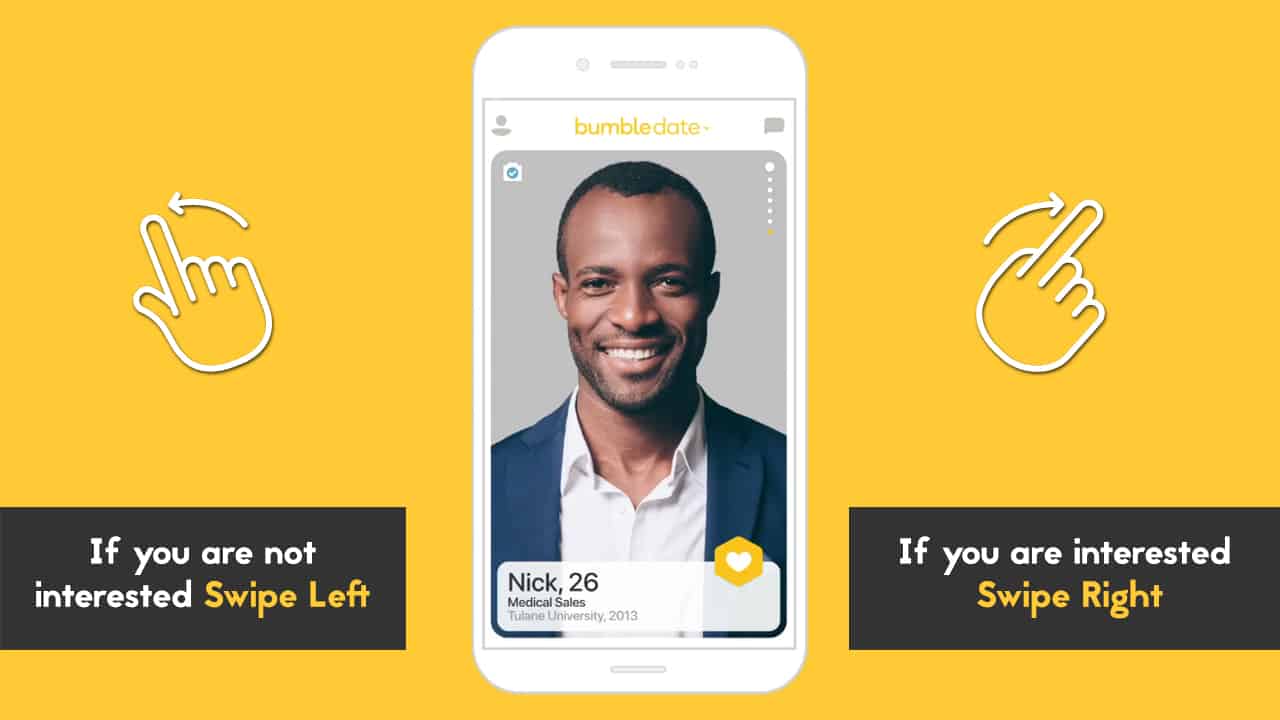 Switching Modes
Want to switch modes based on your interest? Follow the simple steps below:
Tap the Bumble logo at the top center of your screen.
Toggle between the three modes and select any of the ones that you want to use.
Conversations & Match Queue
Our primary purpose of using Bumble is to start a conversation with someone or take a look at your match queues. Right?
So, to check out your match queue and conversations as well, tap on the Message icon at the top right corner.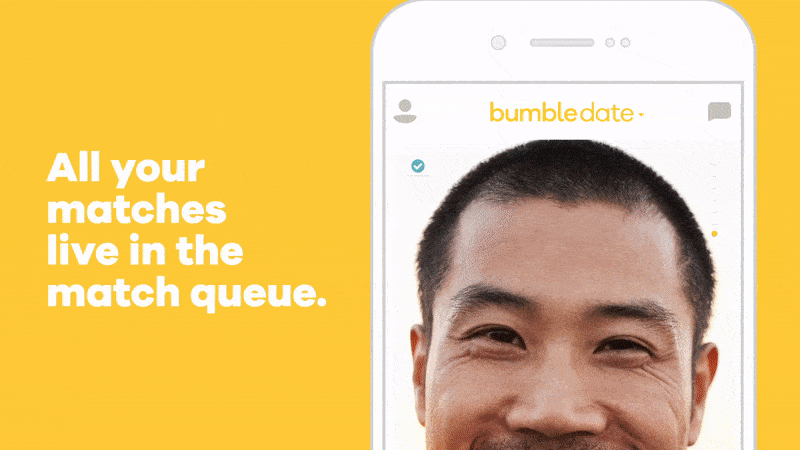 Profile Set-Up
If you want to edit your profile:
Tap on the Profile icon at the top left corner.
Tap on the Pencil icon.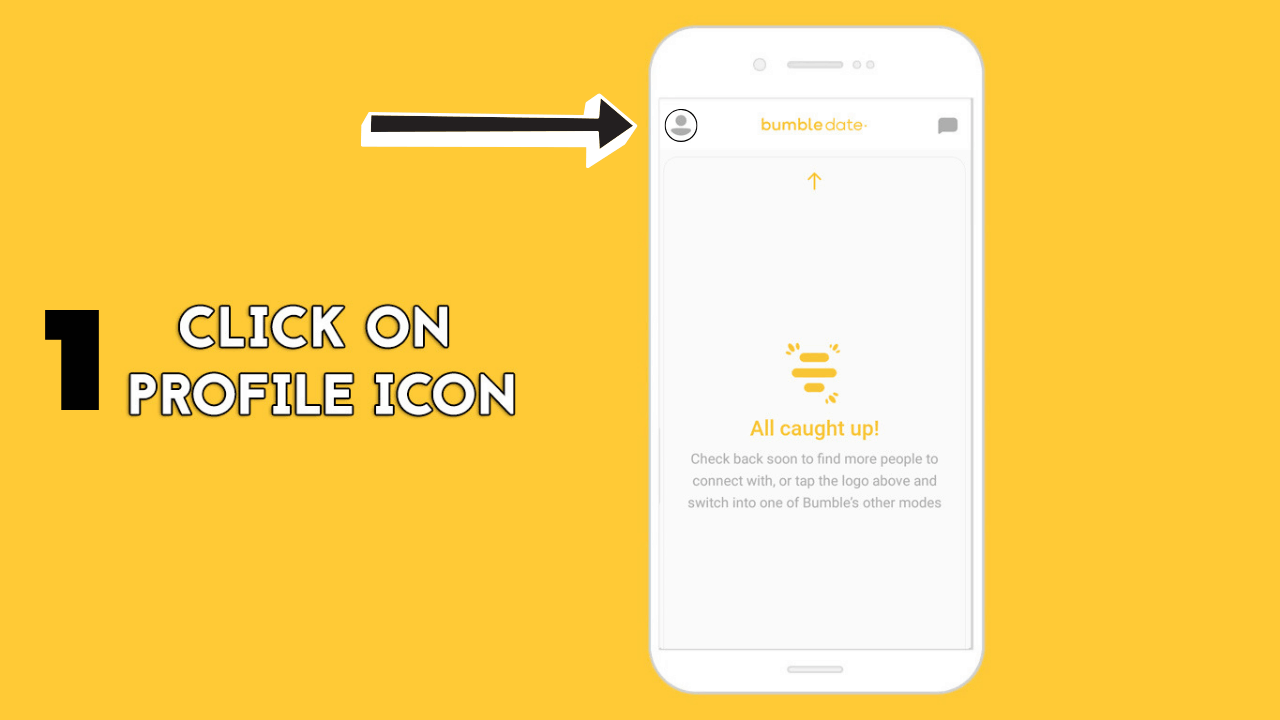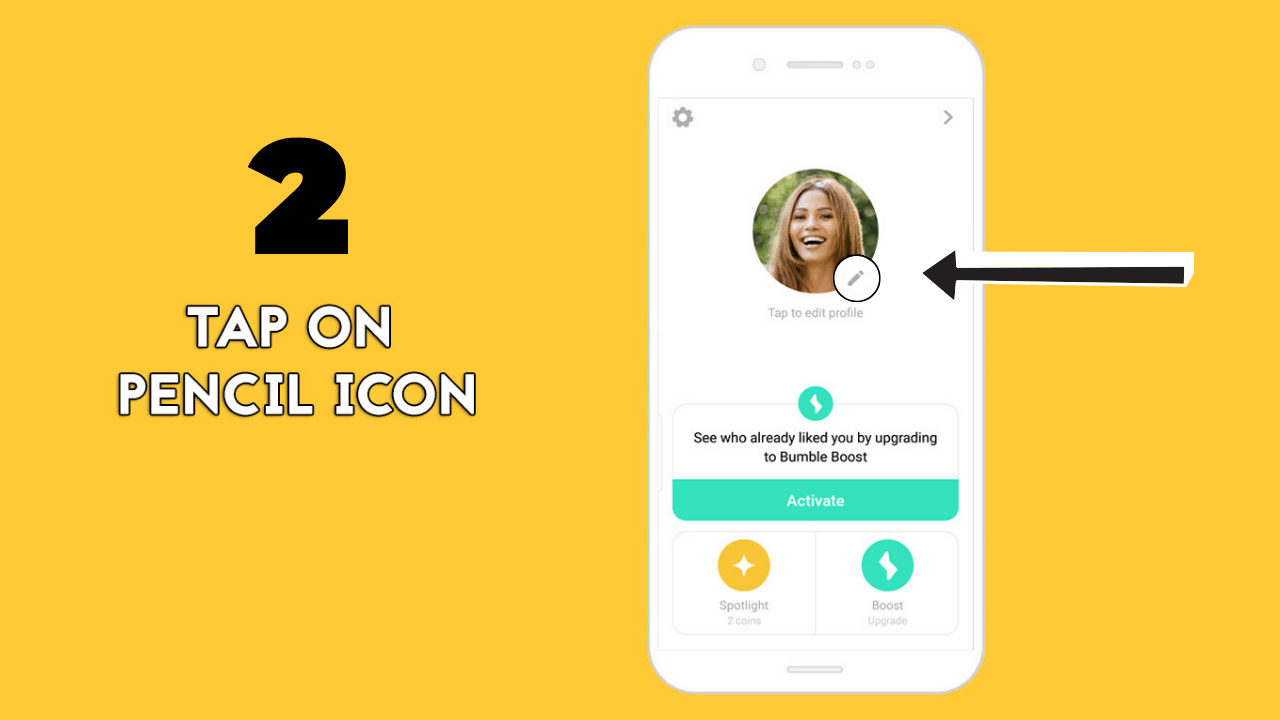 What you can do in the profile set up:
Verify Your Account
Write About Yourself
Add Profile Prompts
Work & Education Information
Basic Info
Add More Details like Height, Exercise, Star sign, Educational level, Drinking, Smoking, Pets, Looking for, Kids, Religion, Politics
Connect Your Instagram account
Connect Your Spotify account
Settings
To do settings:
Tap on the Profile icon.
Tap on the Settings icon at the top left corner.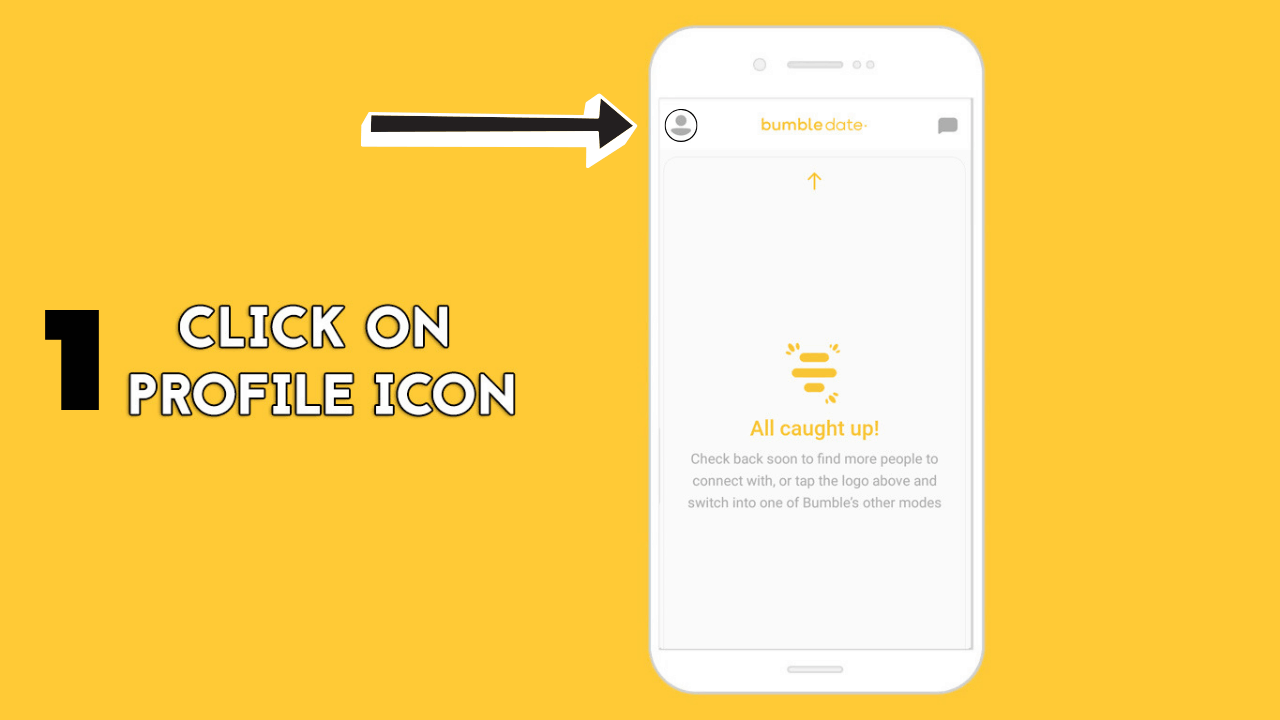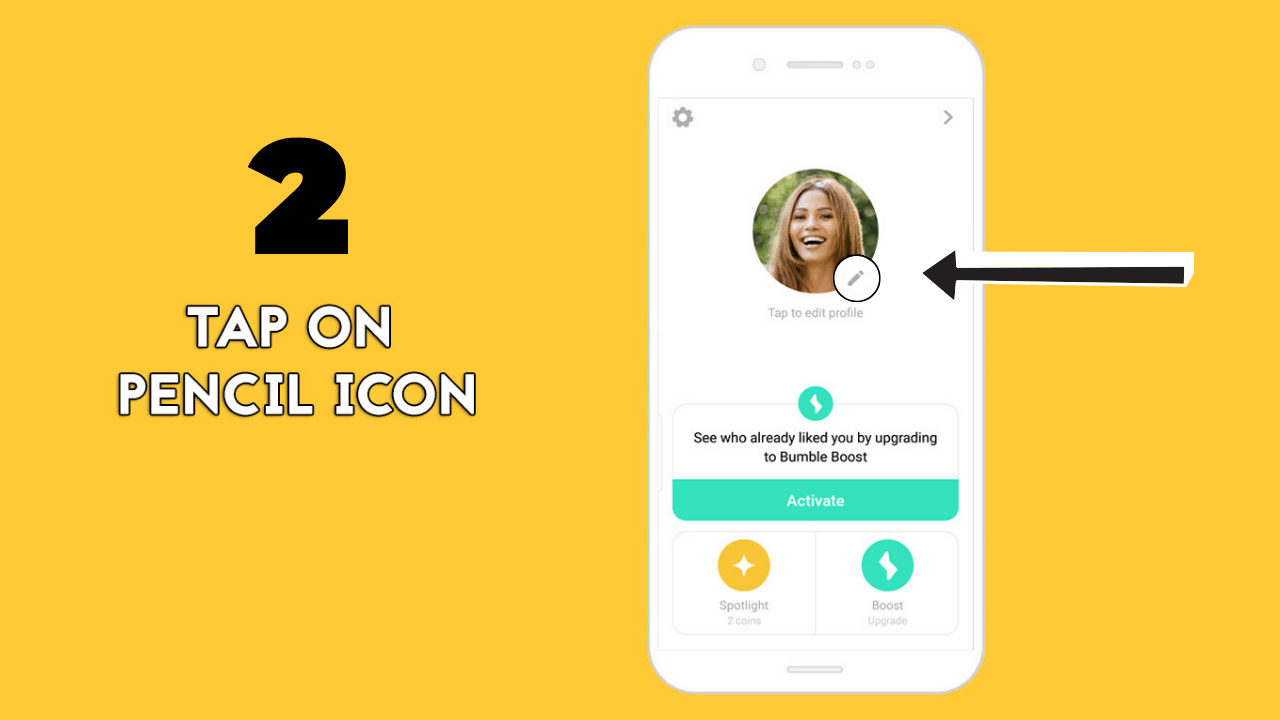 What you can do in settings:
Snooze Mode: It will hide you from all the Bumble's modes for as long as you want. Only your existing matches will remain accessible.
See advanced Data filters: You can unlock other filters.
I'm interested in: If your interest is in men, women or everyone, you can select from here.
Age: You can set an age filter here so you can only see profiles of those ages.
Notification Settings
Log out account
Delete account
Is Bumble Free?
Yes, Bumble is free for as long as you want, but if you require professional features, then you have to upgrade to these three premium features which we are going to cover next.
Boost
Spotlight
SuperSwipe
Now, I am going to cover these three premium features of Bumble.
Bumble Boost
Confused about Bumble Boost? Just keep reading to know about it in detail.
What is Bumble Boost?
Bumble Boost is one of the premium features which allows you to:
See who has right-swiped you (interested in you) in your Beeline.
Unlimited extends to maximize the chances of a connection.
Rematch with any of your expired matches and get a second chance.
Unlimited filters to zoom in where you want.
Bumble Boost Cost
A question arises in mind that how much does Bumble Boost cost?
Here is the pricing of it:
| | |
| --- | --- |
| 1 day | $2.49 |
| 1 week | $8.99 |
| 1 month | $22.49 |
| 3 months | $14.66 /mo |
| 6 months | $11.16 /mo |
Payment methods: You can pay through Credit card, Paypal, and Google Wallet.
How To Activate Bumble Boost?
To activate it:
Tap on your Profile icon on the top left corner of your screen.
Click on Activate or Boost.
Select a payment method, choose a subscription offer, and tap on Continue.
Add your payment details.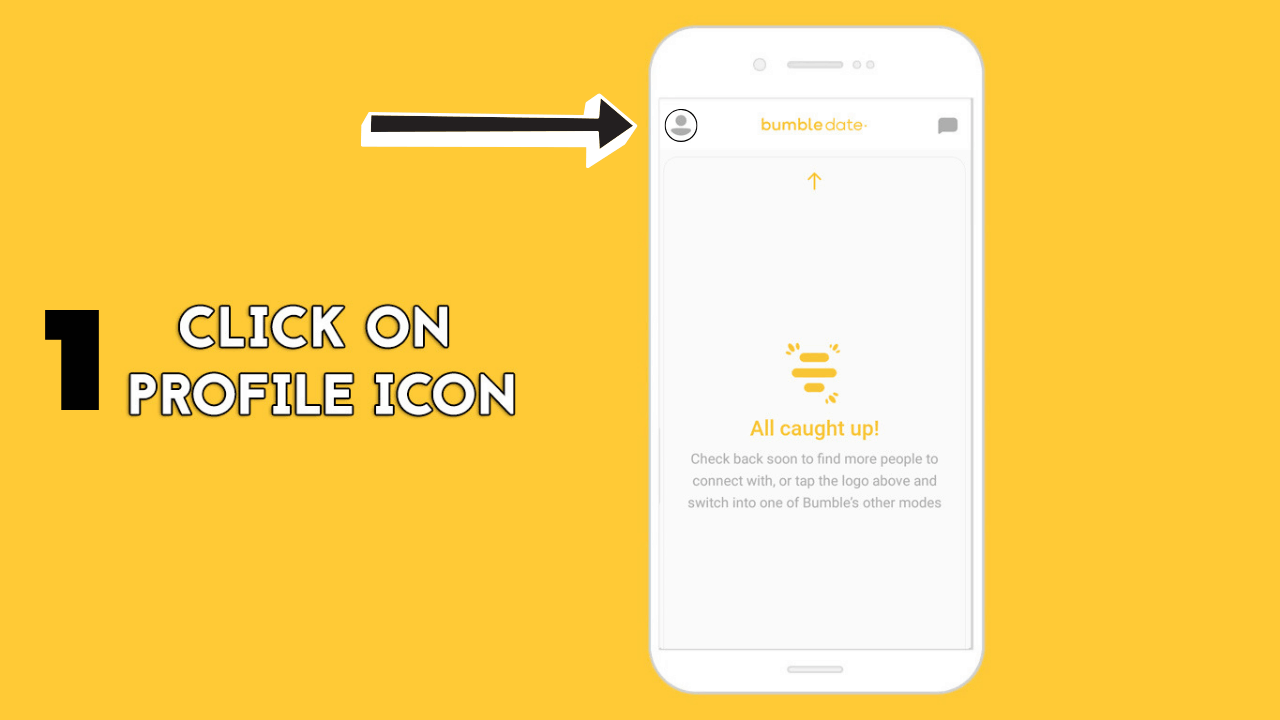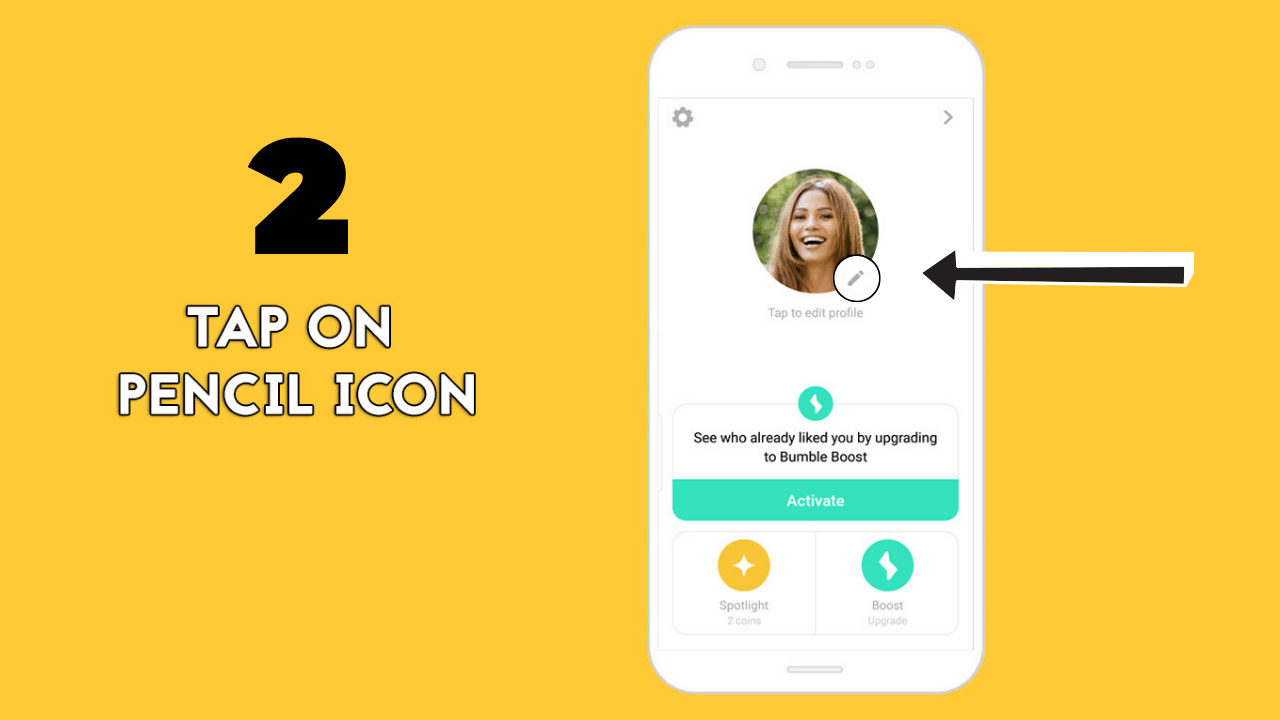 How To Cancel Bumble Boost?
To cancel the Bumble Boost subscription on Android:
Tap on your Profile icon at the top left corner.
Go to Settings on the app.
Tap on "Boost Subscription".
Tap Cancel.
To cancel the Bumble Boost subscription on iPhone:
Go to Settings.
Tap on iTunes and App Store.
Click on Apple ID.
Tap on View Apple ID.
Click on Subscriptions.
Select Bumble from the list and tap on "Cancel a subscription".
Make sure you cancel the subscription before the end of the billing cycle because once it activates again, you can't cancel it until your subscription runs out.
Is Bumble Boost Worth It?
The answer is yes, as well as no.
You might be thinking, what do you mean?
By that I mean it depends on your location.
If you live in a populated area, then it's worth it.
In populated areas, there are many Bumble users that means you will have a large number of potential matches.
So, you can avoid expired matches that's why it is worth it for populated areas.
Also, it's beneficial to anyone who doesn't have time to check the app every time.
If you live in a less-populated area, then it's not worth it.
If this is the case for you, you should avoid the getting Bumble Boost feature.
Any Reason?
You expect to see as many profiles as possible, but if in your location there are only a few Bumble users then how it can help you.
Bumble Spotlight
Want to get your Bumble's profile in front of more users? Of course, yes.
But how?
Find out what it is, how much Bumble spotlight cost, and how to get this feature!
What is Bumble Spotlight?
Spotlight is the premium feature of Bumble, which allows users to bump their profile to the front of the queue and be shown to more people in your area.
Bumble Spotlight Cost
Spotlight costs 2 Coins for every 30 minutes to shuffle your profile to the top. If you purchased it, a star is going to appear on your profile picture.
Spotlight coins pricing:
| | |
| --- | --- |
| 5 coins | $7.99 |
| 15 coins | $20.99 (Save 12%) |
| 30 coins | $34.99 (Save 26%) |
How to purchase Spotlight coins?
Want to purchase Spotlight coins follow these steps:
Click on your Profile icon.
Tap on Spotlight.
Select a payment method and choose how many coins you want to buy and tap on Continue.
Add your payment details.
Bumble Spotlight
You might stumble on someone's profile and feel interested in that person more than everyone else and want him/her to know that you are interested in him/her.
But, how do you let them know when a swipe just doesn't help?
That's where Bumble SuperSwipe comes in.
What is SuperSwipe?
SuperSwipe is also one of the premium features which notifies a potential match that you're interested in getting to know them better.
How it works:
Tap the Heart icon on someone's profile to let them know that you are interested in him/her.
You'll be notified whether you're interested in getting to know them better or not.
Each SuperSwipe requires 2 Bumble coins.
You could purchase as many as 20 Bumble coins at a time only once you got a few potential matches.
How To Delete Bumble Account?
Want to delete your account, follow these steps:
Open the app.
Tap the Profile icon in the top left-hand corner.
Tap on the "Settings" icon.
Scroll to the bottom of the page and tap on "Delete account".
Now, type "delete" in the box and tap confirm.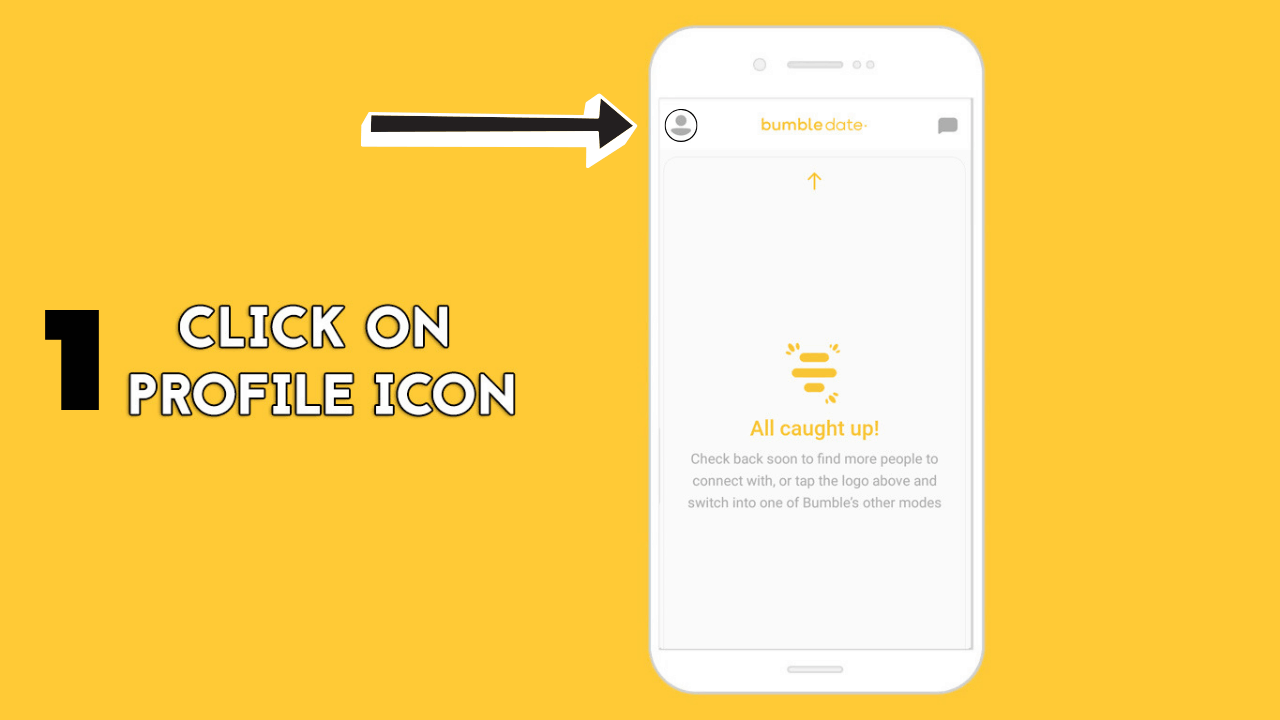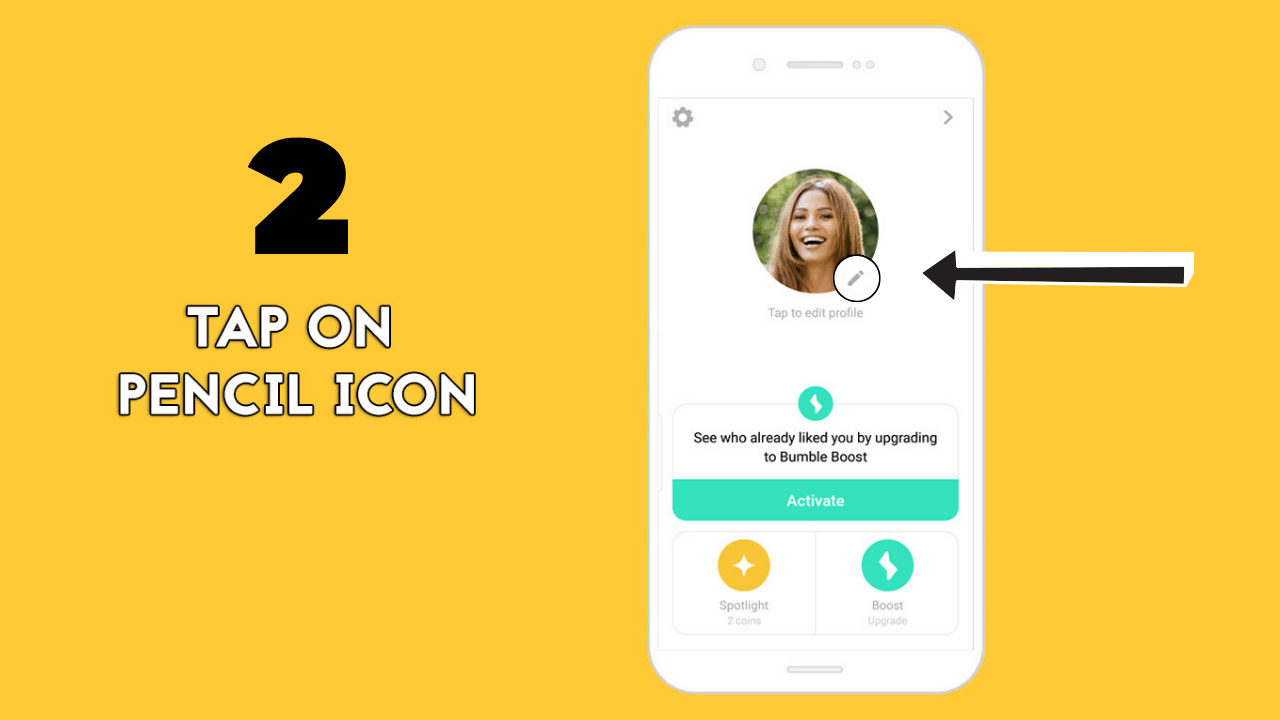 Bumble FAQ
If you're still unsure about Bumble, the following FAQ might help:
What is a Bumble Match Queue?
A Bumble match queue is a row at the top of the page on your Bumble conversations page where all your matches are live.
Can you use Bumble on a computer?
Yes, Bumble can be used right from your desktop.
In order to use Bumble on pc, follow these easy steps:
Go to Bumble.com.
Click on Sign in and enter your login details.
That's it, watch the video as well to understand better.
Can you search for someone on Bumble?
No, you can't search for someone officially.
Can guys see if you swipe right on bumble?
No, you can't see, but the guy will know that you swiped right on him when your profile shows up in his filtered stack.
Does Bumble show up on Facebook?
No, Bumble does not show up on your Facebook timeline, posts, or anywhere when you log in with your Facebook account.
What does deleted user mean on Bumble?
Deleted user means that the person you are looking for, "deleted their account" from Bumble, and if there is someone on your conversation, then their name will change to "deleted user."
Can you change the location on Bumble?
The short answer is no; you can't change the location officially because your location will be automatically established by your phone's GPS.
Ready to Start Using Bumble?
So now we've covered all the possible questions we can answer, you're good to go. Good luck!
Have you got any experience with Bumble?
If so, we would love to hear from you or if you have any questions, feel free to reach out to us via the comments below.