Last Updated: August 28, 2022

There are times when we need to download apps that are not available in the Play Store or in our country, or having problems downloading apps from there, or need an older version of that app.
That's when Uptodown comes in handy!
But, you may be wondering:
Is it safe to download apps from Uptodown?
Does it contain viruses?
Is it legal?
As someone who has been using Uptodown for a long time, I am going to answer all your queries regarding Uptodown's safety and security.
Let's dive right in!
Is Uptodown Safe?
Uptodown is safe to download apps and it does not contain any viruses that can harm your device or privacy in any way. Each file hosted on their app store or website is analyzed by over 70 antiviruses using VirusTotal along with the report.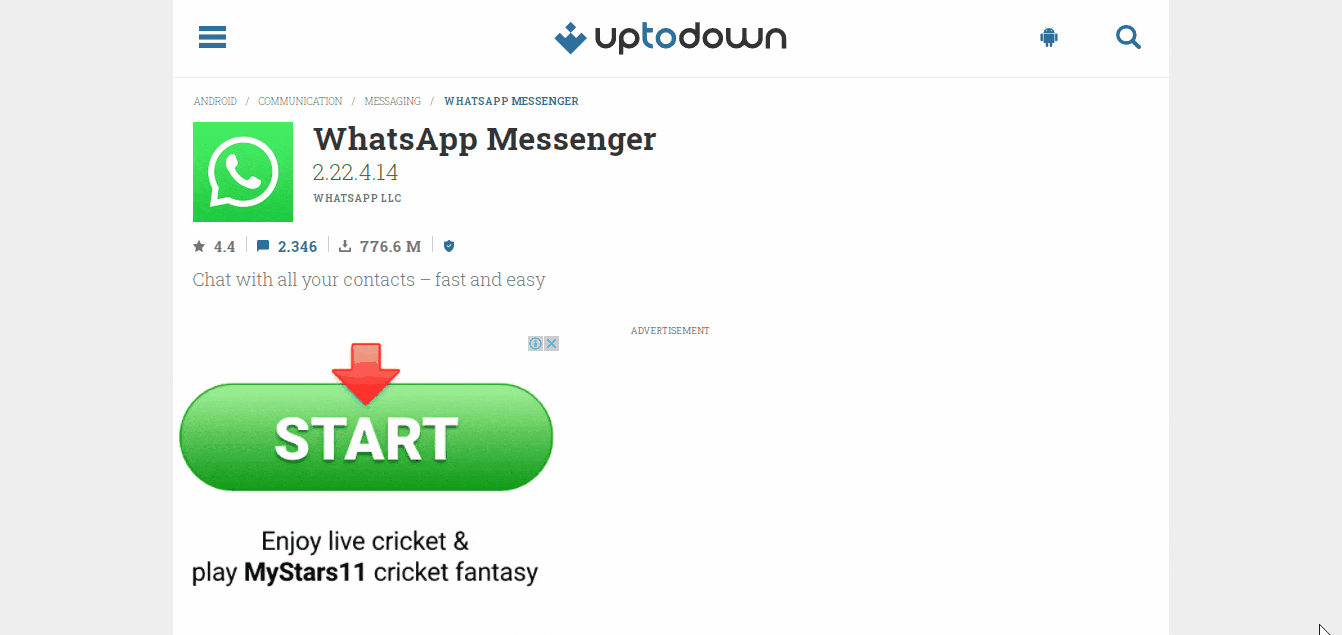 For those who don't know, VirusTotal is the most trusted free online service that analyzes files and URLs for viruses, malware, trojans, and other kinds of malicious content with over 70 antivirus scanners and URLs blocklisting services.
Before publishing an app, Uptodown uses the VirusTotal service to analyze that app files and the results about viruses, malware, or potential threats are shared with users in the security report as a resource.
Generally, most of the files hosted on their platform contain no virus, malware, spyware, or any other kind of malicious content.
However, maybe some files are infected with viruses that you can check in the security report analyzed by VirusTotal.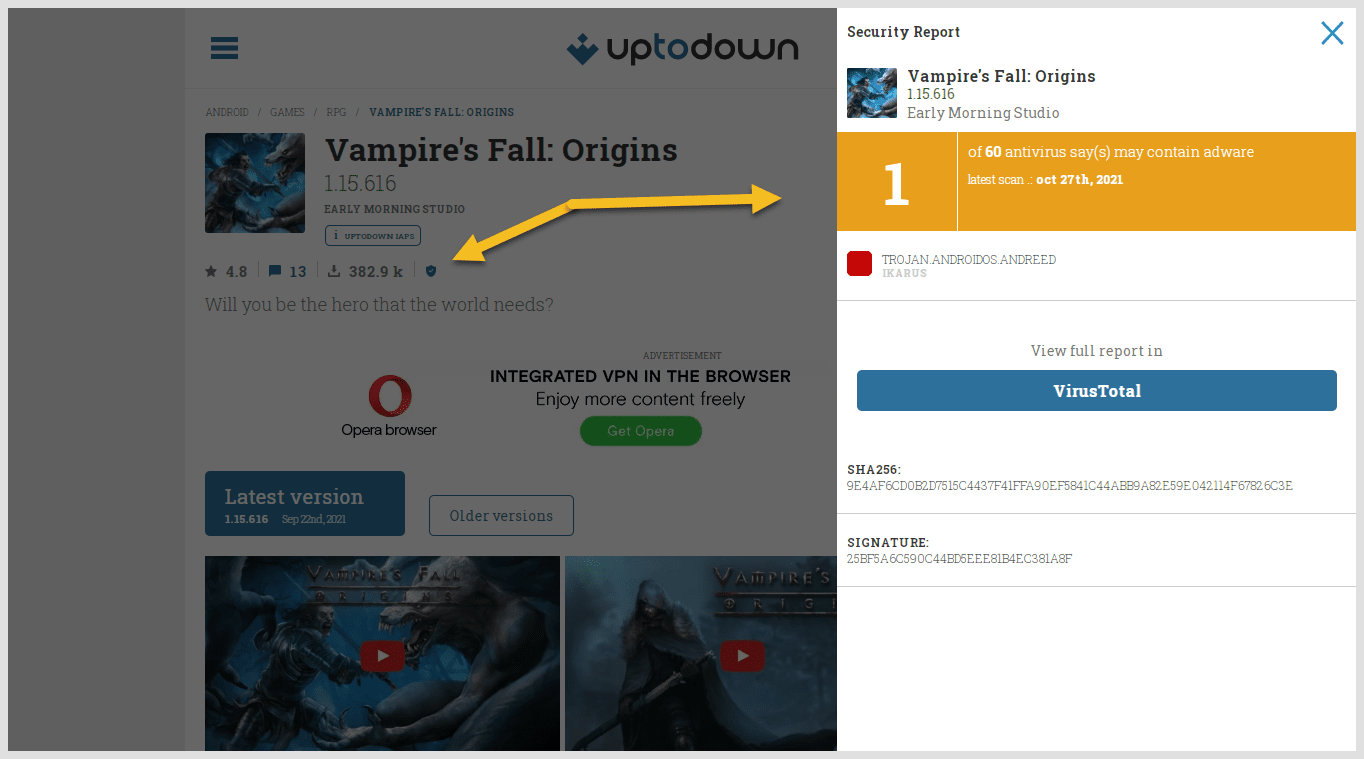 Therefore, you should always check the security report before downloading anything from the Uptodown app store or website.
It's important to know that no app stores are 100% safe against the hosting of malicious apps, even Google Play Store and Apple App Store.
Although these two are the safest places to download apps that doesn't mean they are totally safe from all kinds of harmful applications.
The same case is with Uptodown, some files hosted there may contain malware or viruses but it is safer than most third-party app stores because:
Only the developer can publish their app on Uptodown.
It doesn't offer the cracked version of paid apps for android.
I am personally using it for years without facing any issues to date.
First of all, anonymous users cannot publish their apps on Uptodown pretending to be the creators of those apps.
Only the creators can publish their apps on Uptodown and it's completely free.

To publish apps on Uptodown, the developer has to sign up and send them the software and any information required for verification and their content team will manually review the provided information and app before publishing it.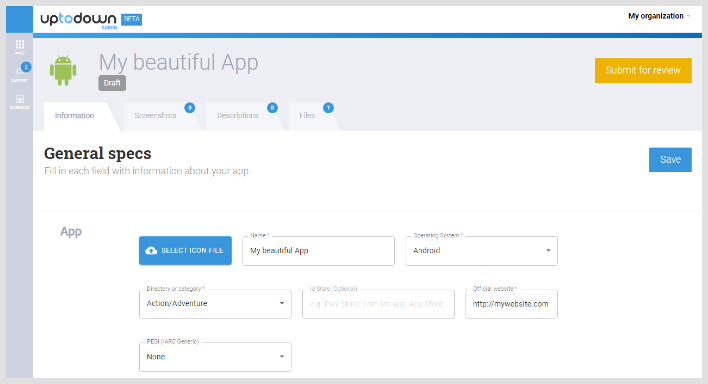 On Uptodown, the majority of apps, especially the popular ones, are published by their official creators but occasionally they publish some apps without the permission of the developer.
Why do they do that?
Before publishing the app, Uptodown's team tries to contact the developers of that app and if they fail to respond then they publish as they may receive tons of requests by users to add that app.
Apart from reaching out to developers, they also use some automated systems to discover and select new apps.
However, Uptodown allows the developers to send them a DMCA request for the removal of their app or they can claim authorship to manage updates, get download statistics, as well as access to their support services.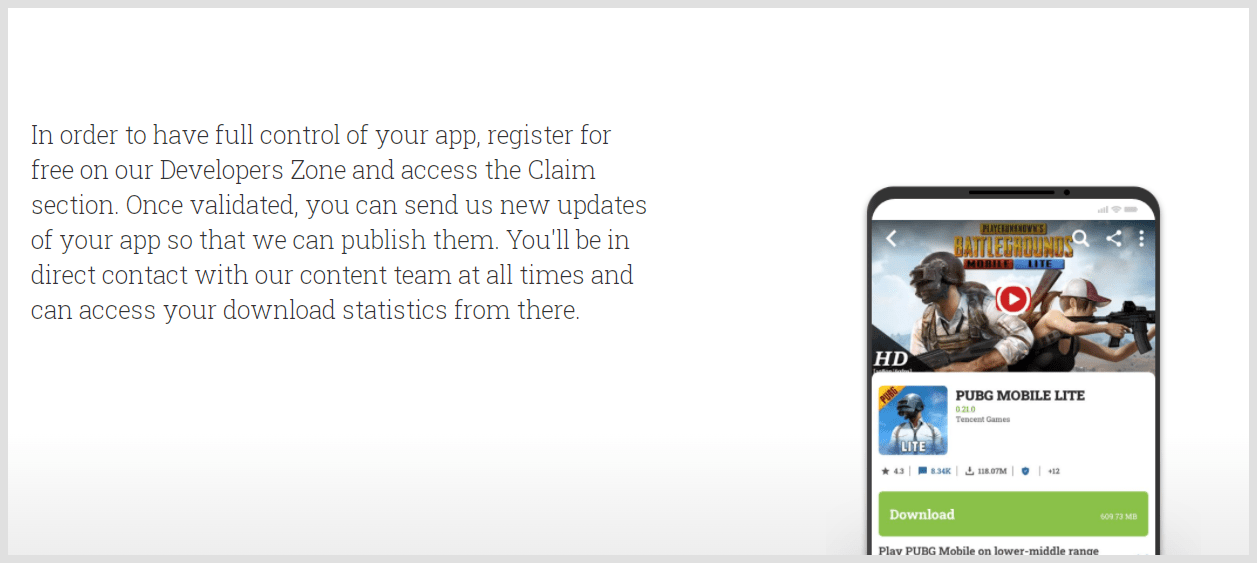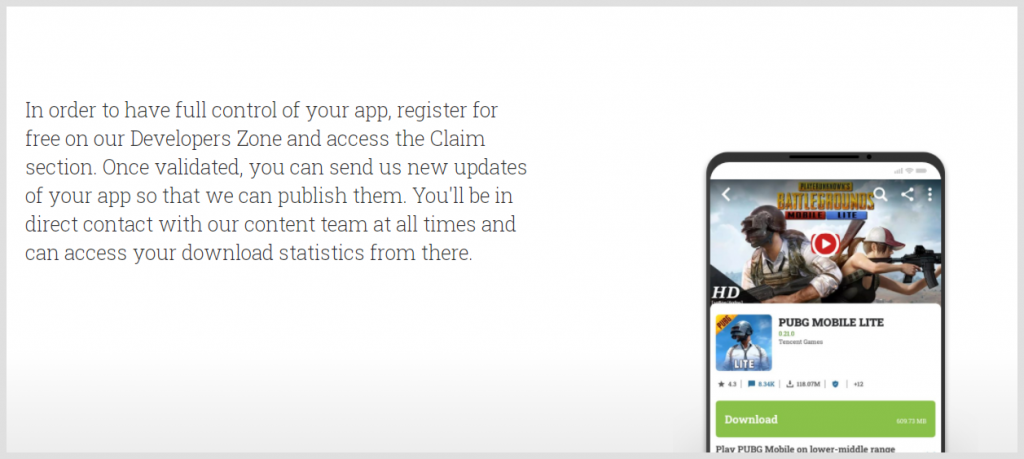 Secondly, unlike other third-party app stores, Uptodown doesn't publish the cracked version of paid apps for android as they usually contains viruses, malware, or other malicious content.
On top of all that, I have been using it on my phone for years and haven't encountered any viruses, malware, or other kinds of malicious content after installing the apps from their app store or website.
However, I always download the popular applications only as they are usually published by the official creator. Furthermore, I check the security report analyzed by VirusTotal before downloading anything from Uptodown.
Considering both my personal experience as well as all the other factors, I would say that Uptodown itself is generally safe but it's not totally safe.
Most files hosted on Uptodown are safe to download and install but a small number of applications (especially the non-popular apps) may contain viruses, malware, etc. but you can see the security report before downloading.
To stay safe, always check the security report of the app and it's better to download only the popular apps from Uptodown as they are generally published by the official creator.
Additionally, you can take the extra precautions listed below to ensure that the files you are downloading and installing from Uptodown on your phone are safe.
Extra Precautions To Ensure The Downloaded Files Are Safe
Even though Uptodown provides a complete security report of the file you are going to download, here are 2 extra precautions to make sure the downloaded files are safe to install.
Number 1: Analyze files with Kaspersky
Upload the downloaded file and click on Analyze.
Once the file is analyzed, check the report to ensure the file is safe.
Number 2: Analyze files with MetaDefender Cloud.
Visit MetaDefender Cloud.
Upload the file and once uploaded, check the report.
In addition to VirusTotal, Kaspersky and MetaDefender Cloud are two of the best free online services to analyze and detect if there are any malware and malicious content in files and URLs.
Should You Download From Uptodown Instead of Play Store?
Even though the Google Play Store may feature malicious apps as well, the risk is high on third-party app stores like Uptodown.
Although Uptodown is generally safe and it's the world's second most popular software catalog where experts manually scan each file before sharing it on their platform, there is a higher chance of encountering something suspicious as compared to the Play Store.
The Play Store provides a much higher level of protection than Uptodown.
I know the restrictions on Play Store are high as compared to Uptodown but those restrictions are what make it a safer app store than Uptodown or any other third-party app store.
So, it is always safe to download apps from the Play Store rather than Uptodown, unless there is no other choice.
The only time you should download apps from Uptodown instead of the Play Store is when:
The app isn't available in the Play Store or in our country.
Having issues downloading apps from the Play store.
The new version isn't working properly on your phone and you need an older version.
Nevertheless, you should always check the security report of the app before downloading anything from Uptodown and taking the extra precautions I shared with you isn't mandatory but it's better to further check if the downloaded files are safe.
Is Uptodown a Virus?
Uptodown itself is not a virus whether it's their website or app store but some of the files hosted there might be infected with viruses.
To ensure the app you're going to download isn't infected with viruses, always check the security report.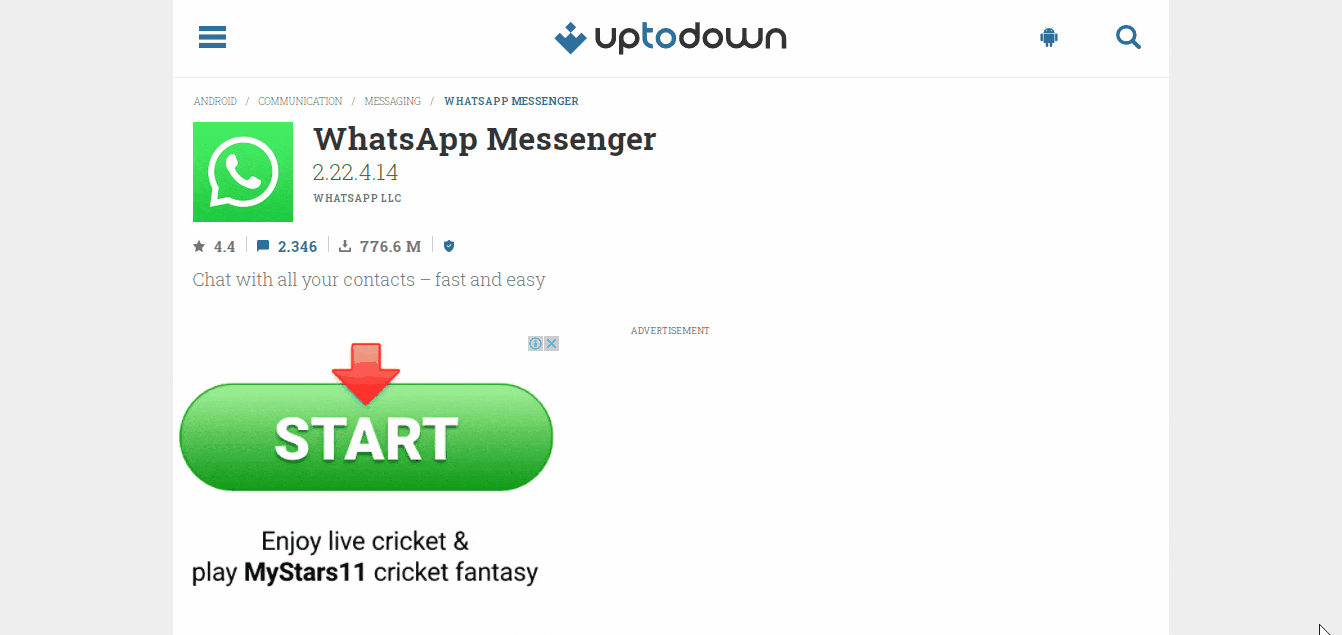 For the sake of ensuring that their app store and website are virus-free, let's scan both.
Firstly, let's scan the Uptodown App Store for viruses, malware, and other malicious content.
I have analyzed their App Store with VirusTotal as well as Kaspersky and MetaDefender, and none of them detected any threats or other malicious content, as you can see:
Now, let's check Uptodown's website for known viruses, malware, website errors, blacklisting status, out-of-date software, and malicious code.
I have scanned their website with Securi, a free website scanner for malware, hacks, and blacklist status. Here are the results:
Neither the Uptodown App Store nor their website contain anything suspicious.
Is Uptodown Legal?
Uptodown is 100% legal with authentic apps available. Legalization on the user's end depends on the use of apps by users.
The app itself is completely legal and does not retain any illegal activity on the site. However, the user's type of use does not have any connection with legality on the Uptodown app.
The role of Uptodown is to provide apps to be downloaded in a legal way. Its use is totally dependent on users and has no contribution in deciding the legality of apps provided by Uptodown.
They remove any app if asked by Google or the developer. This allows them to have only real apps on their site while staying transparent to the users.
Is Uptodown a Chinese app?
The simplest answer to this question is, 'No'. Uptodown is not a Chinese app. It is based in Spain.
This app was first founded by José Domínguez and Luis Hernández in 2002. Its headquarters is located in Malaga, Spain.
Uptodown is available in many countries with reviews published in 15 different languages. One such language is Chinese.
Hence, Uptodown is available for Chinese but it is not a Chinese app.
Is Uptodown Only Available For Android?
Uptodown is not only available for Android but it also offers applications for Windows and Mac, as well. However, it was specifically designed for Android users and it majorly consists of Android apps.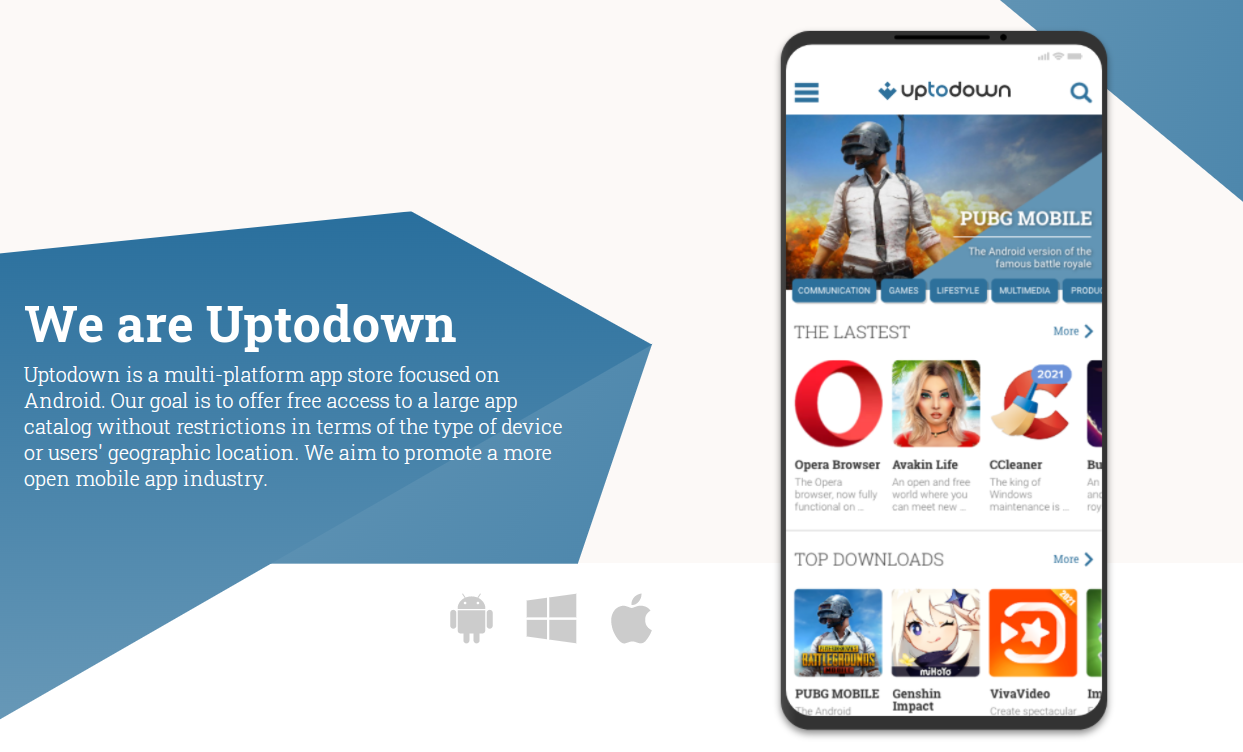 Since their main purpose is to promote Android applications, it's largely known among Android users.
In fact, 80% of the traffic on Uptodown is from Android users. The rest of the 20% is from Desktop and Tablet users.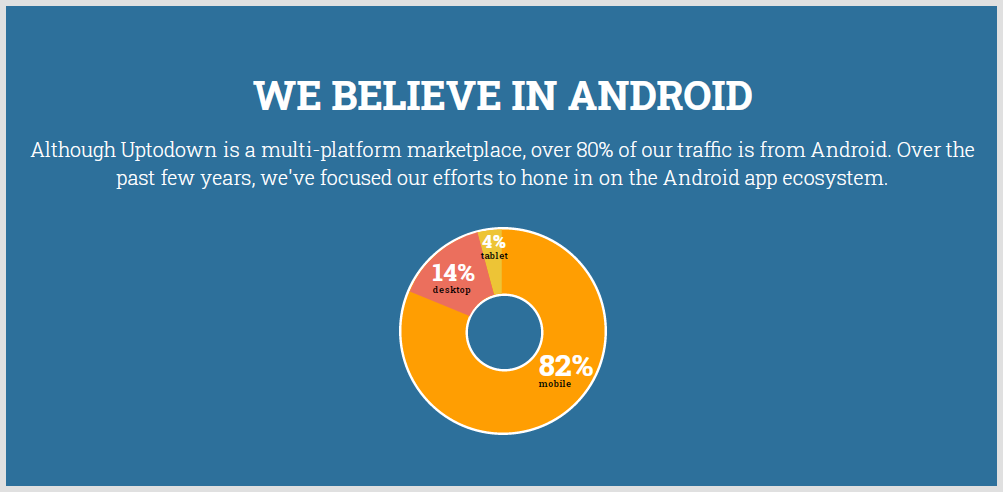 As far as IOS devices are concerned, Uptodown is not available on IOS because of the restrictions by Apple.
Thus, the answer to the question, "Is Uptodown Only Available for Android?" is somewhat yes. It is so because it was built for Android and even though it is available on PC as well but it is much more widely used on Android than on Windows or Mac.
How Uptodown Makes Money?
The fact that Uptodown is a completely free app store is one of the reasons you may doubt its safety. If it's safe and free, then how do they make money?
Having this doubt is completely natural. Well, let me clarify their business model for you to understand in a better way.
Uptodown is a bootstrapped company that has no investors. Their main source of revenue is from web advertisement through Google Adsense and some other agencies.
When you're browsing their catalog of apps, you may have noticed the ads: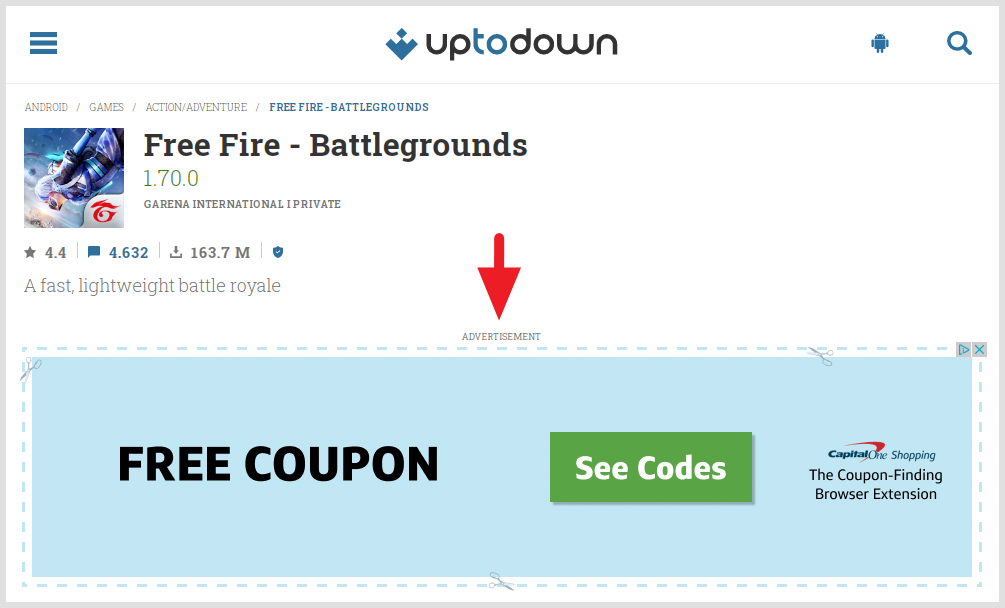 To generate enough income through this business model, they need a large number of users and they have accomplished it after years of effort.
It has published more than 2.5 million apps and gets over 130 million monthly users and 450 million monthly downloads. This makes it the world's second most popular software catalog used to download Android apps.

Uptodown becomes so popular because it doesn't impose any regional or country-specific restrictions plus it doesn't require any sign-ups or subscriptions.
Also, it doesn't require you to download any software to download apps from their huge catalog. Despite the fact that it offers you Uptodown App Store, you can also access all their content via the web.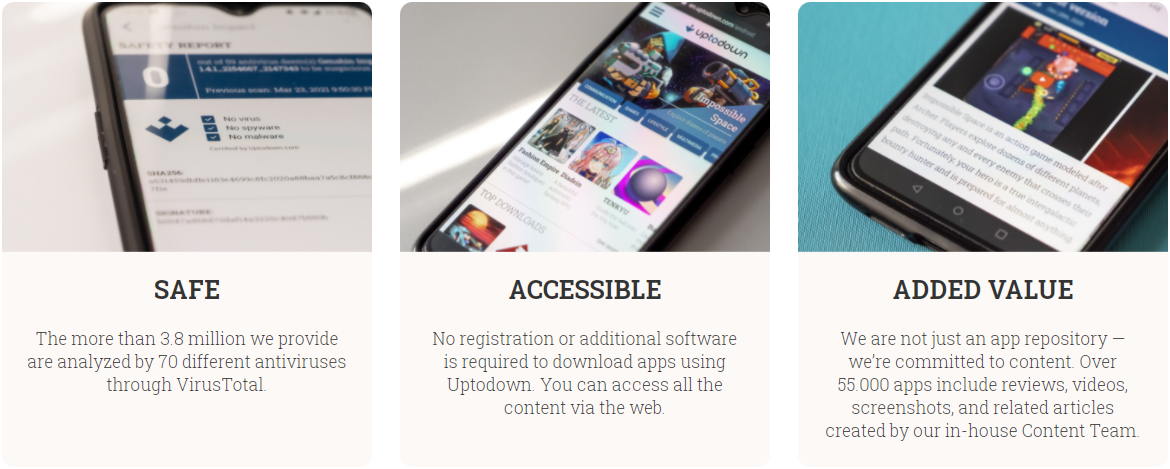 Because of their non-restrictive nature and providing apps in a legalized way, they are able to fulfill their mission and also generate revenue.
I believe this would have pretty much summed up why their apps are free and generally safe and how they make money.
Conclusion
Uptodown is generally safe as all the files hosted on their platform are analyzed by 70 different antiviruses through VirusTotal and that exact report is shared with users.
So before downloading any app, you can check its report to see if it contains viruses, malware, or anything suspicious.
They are totally transparent with the results analyzed by VirusTotal for each app.
The fact that it uses VirusTotal to perform an in-depth virus or malware scan makes it safe but it's important to bear in mind that no app store is 100% safe from hosting malicious applications unknowingly, even Google Play Store.
However, as long as you take safety measures, you do not have to worry too much unless you have very sensitive data on your mobile.
I have been personally using Uptodown for many years and I never faced any problems in terms of safety. It is so because I take the safety measures that I have also mentioned in the article.
Got any questions? Let me know in the comments!